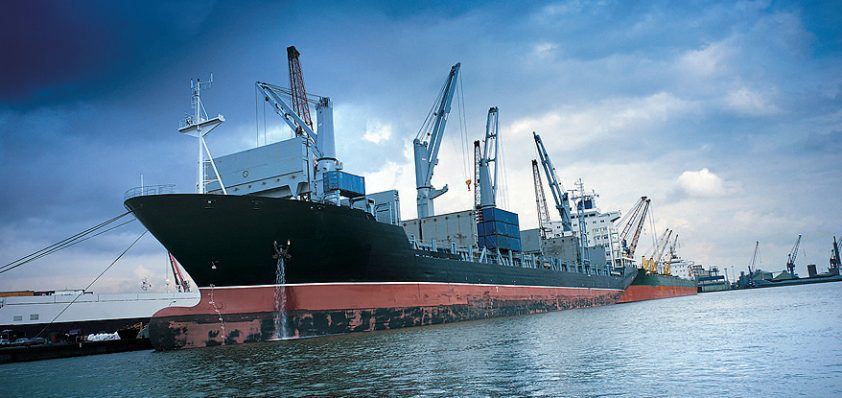 Special agent
I.O.S Offshore is Norway's leading distributor of mooring equipment, such as anchors, chains and buoys, and associated services to major customers throughout the oil and gas industry.
Based on the Norwegian coast, I.O.S acts as an agent and distributor for many of the industry's leading mooring equipment manufacturers. The company focuses on availability and quality at all levels to satisfy, and exceed its customer's requirements and expectations.
In partnership with some of the world's leading manufacturers within the sector, the company provides complete solutions adapted to individual customer requirements. William Forre, managing director at I.O.S elaborates: "We predominantly offer the sale and hire of an extremely broad range of mooring equipment, including chains, wire, anchors, chasers and shackles. The hiring of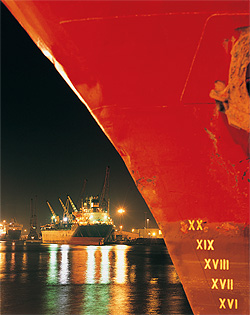 equipment is our largest operation, followed by sales. Together with our headquarters site at Stavanger, we have a number of bases along the coast of Norway."
Throughout its operations the company's key objective is to maintain its position as Norway's leading offshore supplier of mooring and heavy duty lifting equipment. Consequently, quality is essential: "Our first consideration is always quality," says William. "To moor a rig safely, and correctly is a vital part of any offshore operation. If we do not deliver the best possible mooring equipment, such as chains and anchors, it can result in dramatic consequences.
"Today there is a large focus on the quality of all the equipment onboard a rig, accompanied by very strict rules and regulations," William continues. "We have our own health and safety manager to monitor all of our work, and our equipment. In addition, we maintain our high standards by ensuring that we complete regular maintenance on our rental fleet. When something is damaged we repair it immediately so it is ready to use again, and if the equipment becomes old or substandard we replace it. To this end we are continually investing in new technology."
The company has three key activities – rental, sales and service. In its rental fleet I.O.S regularly invests in the latest equipment, sourcing it from some of the leading manufacturers around the world. In addition, the business acts as an agent, selling leading brand mooring equipment, such as Vicinay, Scanrope, Vryhof and Van Beest, for towing, anchoring and lifting projects.
Among the company's considerable portfolio of products and services are fibre and wire rope mooring inserts, surface and subsurface buoy suspension mooring systems, vertical load anchor systems, and mooring chain extensions for NV R4 stud link mooring lines. In addition, it offers traditional and state-of-the-art mooring equipment systems and components, mooring analysis, chain inspection services and logistics support.
Major players throughout the oil and gas industry use I.O.S for superior quality mooring solutions: "Our main customers are chiefly rig operators and owners such as Statoil, Norsk Hydro, Dolphin, Ocean Rig, BP, Shell and Transocean," says William. "In addition, we supply various products to shipping companies and offshore installation contractors."
I.O.S strives to be a reliable, total solutions provider for offshore customers, and much of its success is based around the ability to develop flexible solutions for individual customer requirements. "A close customer focus is very important in our line of work," William explains. "We co-operate very closely with our clients during every stage of a project, often liaising with them several times each day to tailor the services we are providing.
"We are well established, and have a good relationship with all of our clients," he continues. "We are well known for our quality of service. One of our strong points is that we always deliver on time, which is very important. The mooring equipment needs to be at the rig when it arrives in the drilling area, otherwise it can have adverse consequences for the entire operation."
William believes that the continuous challenge of staying on top of the increasingly complex demands for oil and gas exploration will be key to the company's future: "Platforms are increasingly operating in deeper waters, up to 2000 metres in some cases. This means that they need more advanced equipment, including anchors capable of reaching these depths, which will require considerable investment. In addition, companies are often using fibre ropes rather than traditional anchor chains, as they offer a significant weight reduction.
"Despite this continual development, the market situation is very buoyant, with many opportunities for further growth in the future. The offshore industry is a very optimistic area at the moment, with good forecasts on a global scale. Our key areas of operation are presently the North Sea, the Norwegian sector and the UK, although we intend to become more international in the future. This will include expansion into West Africa, the Far East and the Gulf of Mexico. This expansion, combined with our ability to provide the right equipment, with the best quality, at the right place and time will be key to our success," William concludes.
I.O.S. Offshore
www.ios.no