Piping hot
In May 2007 Icarus, a leading specialist in the provision of complete piping packages and specialised, tailor-made valve solutions in stainless steel,nickel alloys and titanium, merged with Vector Industries.
The merger with Vector, a worldwide supplier of compact connection and sealing technology solutions, will strengthen both companies' position in the industry, whilst opening new markets sectors for the Icarus and Vector brands.
Andy Michiels, group director of sales, marketing and procurement, and one of the figures responsible for much of the company's success in the last five years, tells European Oil and Gas Magazine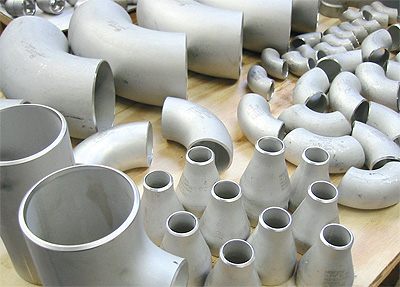 more about the merger: "Since the management buyout (MBO) of Icarus four years ago, we have been looking at ways to make the company more solid and strong in a highly moving market. We found it important that rather than just being based in Belgium, we must be present in local markets on a global scale, and this opportunity is present in the merger with Vector. They have several strategically placed offices globally, which can now be used to represent both the Vector product range and Icarus' Product catalogue.
"Furthermore, both companies have several years of experience within their own sectors, and very knowledgeable employees, and this knowledge base can now be shared to increase the group's business levels," he continues. "Vector has a very strongly engineered range of products that includes flanges, clamps and valves, which our piping and other products compliment perfectly. I also believe that Vector was highly impressed by the way that we approach our clients and the subsequent projects. We offer our services, no matter how short the deadline, and dedicate special teams to focus on all important projects."
The merger will serve to further strengthen Icarus, which has expanded rapidly over the last five years following an MBO in 2003. Andy elaborates: "Icarus originally started business in 1985 as a small company founded by three private owners, and focused on developing special products and small one-off items in nickel alloys, titanium and other materials. Over the years the company grew substantially in this niche market of special one-off items and small projects, but such a small company could not sustain operations like this in the long-term.
"Around this time Leopold Thise and myself joined the company and set about implementing a number of new structural changes, and considerable re-organisation," Andy continues. "These changes included a stronger focus on larger projects and working with major engineering companies, expanding our scope of supply to include carbon steels and P-low-alloys, and looking to move into new areas whilst covering the entire market. Following the MBO, and further consolidation and growth, Leopold and myself continued to expand the company's operations into new market areas, such as Spain, Eastern Europe and the Middle East."
During this time, the company's internal structure was organised into three distinct departments: "Inside Icarus we have three departments – the piping department (projects), the piping department (direct sales), and the valve department," Andy explains. "Our valve department concentrates on offering superior engineered products predominantly for use in the oil and gas industry and offshore market. We see ourselves as a manufacturer of tailor-made solutions for oil and gas platforms, including high-pressure valves, duplex, superduplex and alloy valves, and valves with special requirements such as cryogenic testing and firesafe approved valves.
"Our piping departments, which are managed by Leopold and myself, are divided into projects and direct sales," he continues. "These are larger areas for Icarus as valves are really only a small part of our overall business. The projects department focuses on the engineering market, working as a single source supplier offering total piping packages. As each project takes a long time, the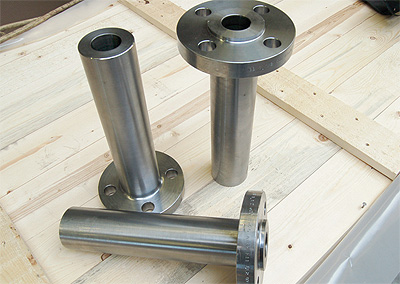 department comprises of a number of smaller teams of three or four people working exclusively with one client to offer the ultimate, personal service."
Andy is directly in charge of the piping department (direct sales): "This department concentrates on the day-to-day relationship with the end users – we act as a form of problem solver. We have a front office that takes care of enquiries, quotations and booking orders, and as soon as these have been solved the order is handed to the back office, where a team of well-trained administration staff take care of placing material orders, invoicing and logistics. Having such an organised business structure allows us to offer a customer-orientated service capable of dealing with each individual need. It is all about finding the right ingredients to make a winning recipe."
Andy is hopeful that the merger with Vector, combined with the current activity levels in the market, will ensure that Icarus can continue to have a bright future: "Both Icarus and Vector are convinced that this merger will open new doors on the global market, and allow us to expand. The industry looks very positive at the moment, and I believe that this trend will continue for some time. The new investments in the Middle East and Kazakhstan are new areas for Icarus, but they are already set to be very prosperous. The markets that we are now penetrating are only the start for us, and we are already looking at moving into the US in the near future.
"Last year our turnover was 60 million euros, and by August this year it was 80 million euros, so we are clearly doing well. I think that the main challenge for us in moving forward will be the scope of supply of the base materials that we use, and ensuring the continuing high standards of our suppliers. However, at present we have a good international reputation, and a well-earned place in the market. We still have the hunger to continue to improve and expand our business with the aim of becoming a major piping group offering a complete piping package. Most importantly, we still have the same goal as when the company was founded in 1985 – to improve," Andy concludes
Icarus
Services: Piping packages and valve solutions