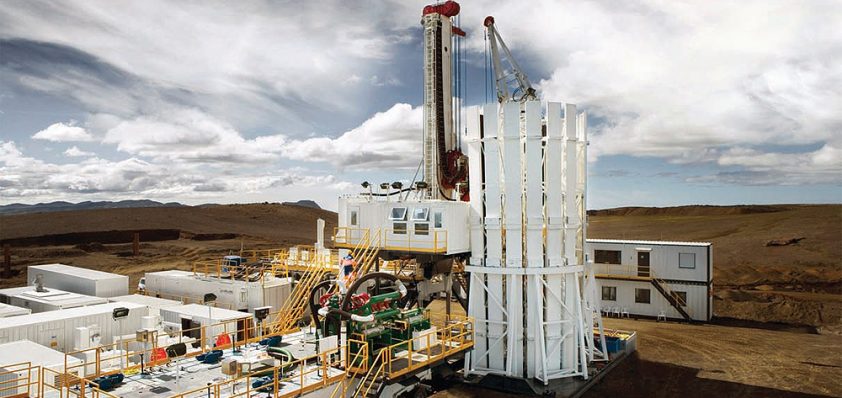 Iceland Drilling Company Ltd
Warming up
As a drilling operator working within Iceland, a country known as the land of fire and ice, Iceland Drilling Company has a deep understanding of how to execute projects in this challenging environment.
The company was founded back in 1946 when the government of Iceland began work to explore and harness the country's geothermal geology. From these beginnings Iceland Drilling began to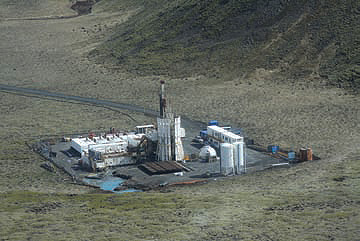 drill for hot water to heat housing in Reykjavik, which is the only capital city in the world to be heated by geothermal energy.
Then, around the turn of the decade in 1970 the company began to drill deeper and in the process moved into the geothermal power business, producing steam to drive turbines for electricity production. Over the last 25 years this knowledge has been exported to other countries such as New Zealand, and Montserrat in the Caribbean Ocean.
"We do carry out other types of drilling such as for drinking water and minerals, but our main focus now is exporting this deep high-temperature drilling expertise," continues chief technical officer Sturla Fanndal Birkisson. "There is an area around the world known as the Ring Of Fire and we are mainly targeting the countries located along it. This includes places like Indonesia and the Philippines which have a lot of geothermal energy resources that can be exploited further, so these are new markets for us to try and get into."
Over the years Iceland Drilling has built up a strong track record of over 1000 geothermal wells successfully drilled. As such, the company is a leader in the field of high-temperature geothermal drilling, having also amassed a wealth of experience in low temperature drilling. "There are different kinds of well from the shallow drinking or groundwater holes, to the mid-range well, which reaches temperatures of around 100°C and is used to heat houses. Then there are the deeper wells of up to 2.5 kilometres for stream production. We also drill injection wells to return the fluid we take from the earth back into the reservoir to cycle back through the system," describes Sturla.
Another strength of the business comes from the environment it operates in. Unlike hub areas for drilling activity like the North Sea, Iceland is somewhat isolated with less of a supporting service industry. "As the drilling contractor we have developed an integrated solution for our customers within Iceland, which means that we take care of the whole well provision. Project management in this sense is part of our culture, so we will subcontract the necessary service companies, some of which exist within our own company's structure, for things like casings, cementing, and logging.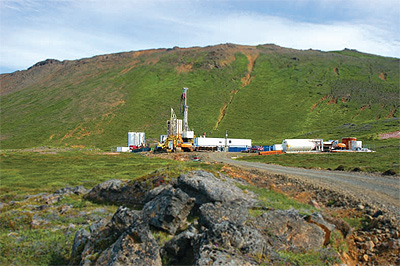 We also have a strong purchasing department where we buy all of the material needed to deliver a well and supply that into the contract," reveals Sturla.
It's an approach that Iceland Drilling has also tried to carry over into its global operations, although as Sturla explains the company does come up against the conservative nature of the drilling industry: "Usually drilling companies supply the rig and its crew and the operator takes care of the rest, including project management and procurement. But we are trying to get a share of that and bring our skills in these services to the table. Although geothermal drilling is specialised in terms of the approach to the well, and the precautions taken towards the reservoir, it uses the same rig concept as the onshore oil and gas industry. This means there are a lot of similarities in terms of materials and equipment. As such, we often see newcomers to this market will hire in oilfield specialists to deliver these services and so are not used to choosing a contractor that can deliver it all for them."
The company has invested heavily in its machinery over the years and currently possesses a state-of-the-art fleet of modern drilling apparatus. The rigs are increasingly automated and hands-off which improves safety for personnel, and the real-time logging of data means that decisions can be taken instantly.
With renewable energy, into which geothermal sits, on the rise, Iceland Drilling seems well placed to tap into this demand. It faces some uncertainty though in terms of contract lengths as customers are often not sure how big a resource is until they are producing from it, which means things progress at a slower pace. Beyond these core markets, Iceland Drilling's unique experience also puts the business in the position to assist in other operational areas.
"We are only a small company but our location could help us in becoming a partner or service provider for bigger operations offshore. We have in the past worked with larger companies within the oil and gas and offshore industries to impart our knowledge. This includes testing a special drill bit for Statoil because the volcanic rock of Iceland is very hard and we have experience in how to break through it. As the oil and gas industry continues to dig deeper so they come closer to the temperatures we work in for geothermal so our knowledge in this field can support those activities and help in the selection of the right equipment," notes Sturla.
The last decade has been one of growth for Iceland Drilling and the company is confident that the next ten years will be the same. "There is a lot of geothermal energy out there and nations are slowly realising that this might be a form of energy that is good for the environment and economy, so we will be looking to support that," concludes Sturla.
Iceland Drilling Company Ltd
Services: Drilling