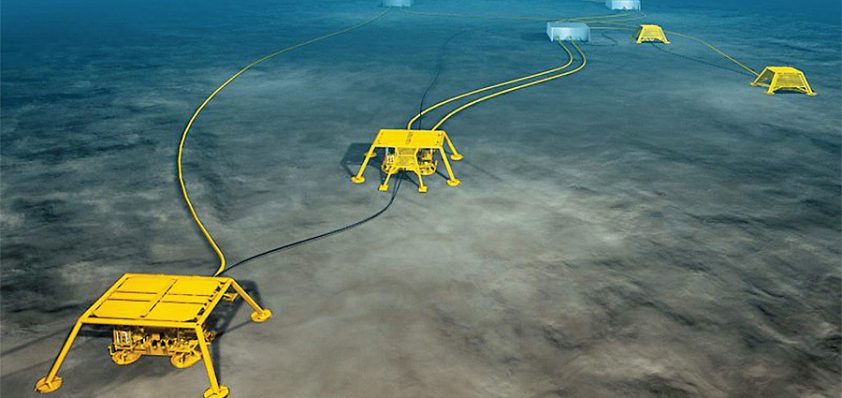 Idemitsu Petroleum Norge AS
Unearthing potential
Exploration, development and production of oil and natural gas in Norway form the main activities of Idemitsu Petroleum Norge AS, and the majority of the Idemitsu Group's 30,000 barrels per day are produced at the Snorre and Fram oil fields in the Norwegian North Sea.
Coming to the end of its 20th year of operation, Idemitsu Petroleum Norge (IPN) owns a 9.6 per cent share in licences PL089 and PL057, which have formed the core area of the business since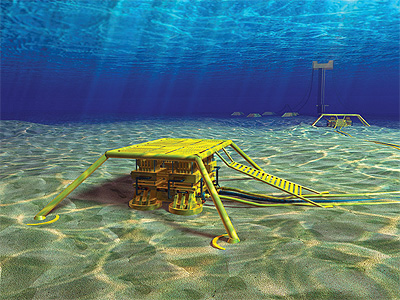 they were purchased from Statoil in 1989. The Snorre field in the Northern North Sea provided IPN's first production in 1992, and several other fields and satellites in the area came into production in the following years.
A further core area was established in 2002 after the company acquired one of the SDFI packages covering PL090 (Fram) and surrounding exploration area. The Fram Vest field came into production in October 2003, bringing the total crude oil production in 2003 above 14 million bbls for the first time in Idemitsu's history.
Its office is located in Oslo and, as a committed partner working on the Norwegian Continental Shelf, IPN strives to replace production from existing fields with production from new prospective areas or asset deals. The Norwegian business is owned by the Idemitsu Group, which was founded by Mr Sazo Idemitsu when he started Idemitsu Shokai (known as Idemitsu Kosan Co. from 1940) to sell machine oil in Japan and nearby countries in 1911.
Idemitsu Group is involved in onsite power, new energy development and environmentrelated proactive tasks in addition to its main business fields that are related to oil, including crude oil import and export, oil refining, sales of petroleum products, development of resources and petrochemicals. The Group's mission is to provide stable energy supplies and to be a reliable energy solution partner for customers.
European Oil and Gas magazine spoke to Kohsuke Tsuji, managing director of IPN, to find more out about the company's current activities. "We've been active in Norway for two decades, so IPN established a production and profit basis here some time ago," he says. "We're financially strong and have very capable staff, meaning that our exploration and production activities are sustainable."
Continuing, Kohsuke reveals that the organisation has made a series of encouraging discoveries in the last few years as a result of its technical strength: "The Northern North Sea has been our core area for some time because we have production in the Snorre Field. We know the geology very well and have quite a few exploration licences in the region. We're currently evaluating the feasibility of the recent Jordbær discovery; we believe we have a potential commercial quantity, so we're trying to develop the concept and schedule to get on-stream as soon as possible.
"We have also discovered gas in nearby Peon, which may be of a commercial quantity. In order to support our ongoing exploration activities, we are looking to add a few more people to our technical staff."
Now is a prime time to make progress in the field as the oil price is increasing once again, although Kohsuke believes that many operators remain cautious: "The oil price is recovering and the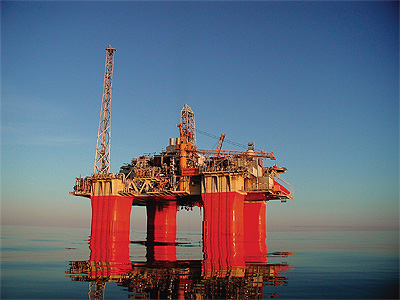 Norwegian oil industry is looking relatively good compared with a year ago. However, there's still uncertainty over future oil and gas prices, which is making some operators adopt a guarded approach to future development. Exploration is active but some decisions on advances have been delayed, and this is our biggest concern."
In terms of challenges, this is one of Idemitsu's key concerns; market instability is not a breeding ground for progress. In order to enjoy a fruitful future, IPN must continue to forge ahead with developments and, to this end, Kohsuke's attentions are turning towards issues surrounding the maturity of exploration in the North Sea.
"The Norwegian oil industry, as a whole, needs to explore new, promising areas, which is a political issue," he asserts. "Owing to the past few discoveries, we'll be progressing well in the coming years, with regards to production. Our challenge for the next five years is to add to and strengthen our exploration portfolio, therefore ensuring our profit and production portfolio looks good after 2015."
The future certainly looks promising for IPN, especially since it's recently been awarded three production licenses, including eight blocks or part-blocks, as part of the Norwegian 20th Licensing Round. Kohsuke comments: "The Barents Sea award plants the Idemitsu flag in the northernmost active production license on the Norwegian Continental Shelf, in a frontier area that is of great interest to us. Furthermore, the Vøring Basin award strengthens our Norwegian Sea presence, while the southernmost award complements our present interest in the Peon discovery area."
In light of these developments, the company's dedication to exploration in the Norwegian Continental Shelf remains firm. Kohsuke concludes by succinctly summarising IPN's overriding aim: "Our long-term objective is to maintain production for as long as possible, at the levels at which we're used to operating."
Idemitsu Petroleum Norge AS
Services: Oil and gas exploration