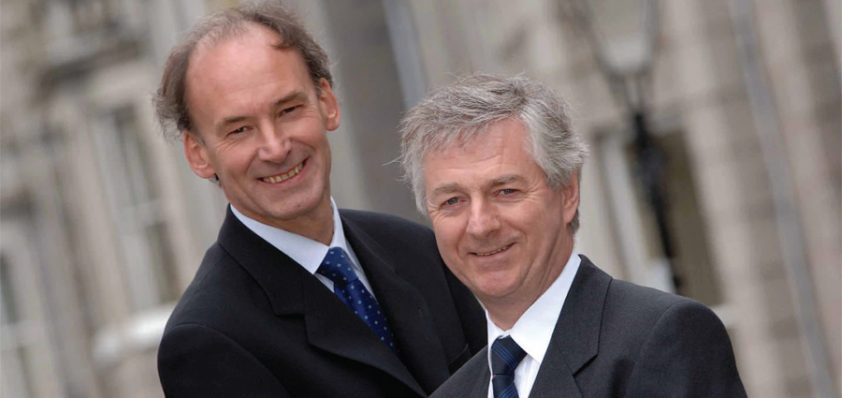 Supporting the future
In April 2006, Stork NV, with its turnover of more than £1.2 billion, acquired iicorr Ltd, bringing onboard size, security and a global network.
iicorr will retain its own identity due to its existing expertise and capabilities in the integrity management, corrosion engineering and specialist inspection services. The acquisition by Stork will result in a sustained investment to establish a centre of excellence in integrity management in Aberdeen. At present, 90 of iicorr's 110 staff are situated in the North East and this is set to grow to satisfy the rising demand for services following the acquisition.
"This is an incredibly positive move for not only the company but also our staff and Aberdeen. Stork is a leading provider of technical solutions to the oil and gas sector and with our additional expertise in integrity services; the company will be a lead player in our specialist industries," comments George Watson, managing director of iicorr. "There will be a large investment in Aberdeen as plans are in place to increase resources here and throughout the world. The acquisition will enable us to build our customer base in other key oil and gas markets where iicorr and Stork are currently present."
iicorr believes in investing in more than just its business, but also in its people: "I know it's such a cliché when people say that you are only as good as the people you employ, but this is particularly true for a knowledge-base and consultancy company," states George. "We are in a world where engineering resources are limited and everyone is competing for what resources there are in the market place. So we see that providing a working environment where people want to work for us and continue to do so is one of our key differentiating factors.
"We are a learning organisation, continually pushing back boundaries and developing skills and this is reflected in R&D programmes as well as by innovative new products and systems such as the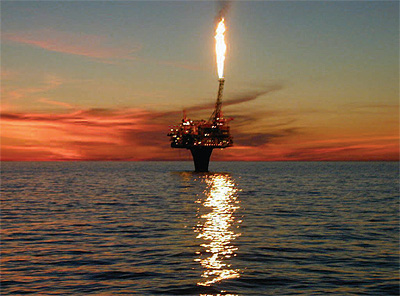 Questar application, a risk assessment protocol. We also have graduate staff developed to chartered status on a scheme accredited by the Institute of Marine Engineering Science and Technology (IMarEST)."
Moving on, George highlights iicorr's focus markets: "Being part of Stork enables us to expand into new regions and markets. The Gulf of Mexico is an important subsea deep water area and a major oil and gas region that we are looking to get into because Stork has a strong presence in the Americas. Our plan is to move into other regions as well, such as the Middle East, but the North Sea is very much the predominant market that we are in and want to stay in.
"Since we are all about optimising performance and life of the process plants that are used in the industry, this is now very relevant to platforms like those in the North Sea," he continues. "Many of the existing facilities are looking to extend their field life and in order to do so you need to know whether they are in the condition to do so and what you need to do in order to keep them in the condition to perform – that is exactly what our strengths are."
He adds: "The industry is very buoyant and there is a lot happening in the oil and gas sector at the moment, as there is a very high demand that leads to the high oil price. High demand mean that everyone wants to get as much out of their assets as possible but they also want to do that safely and maintain the integrity of the plant, so we provide the support to companies to ensure that the integrity and safety of the plant is maintained. We are a key part of the business and also pivotal from an environmental point of view because maintaining the plant's integrity also means ensuring there are no spills and contamination."
With thoughts on the future, George concludes: "We see the company generating a lot of growth and doubling in size over the next two years and then doubling again in the following two. For us, the backing of a large company allows us to take advantage of opportunities and that's what we plan to do. We see a very buoyant future both for the industry we're in and us."
iicorr Ltd, a specialist technology company in integrity, inspection and corrosion, provides consultancy, management, engineering and operational support in the oil and gas, process, utilities and marine industry sectors. It is a knowledge-based company with a high technical skills base in corrosion, erosion and materials degradation processes and mechanisms. Applying its knowledge, skill sand experience, iicorr provides solutions and systems that will optimise the safety, integrity and life cost of its clients' assets. iicorr has a comprehensive portfolio of services that enable the integration of knowledge based engineering with practical field based experience and capability. This combination provides a unique package, combining both the 'thinking' and 'practical' aspects of asset management in bringing quality and diversity of unique service in the market place.
iicorr Ltd
www.iicorr.com