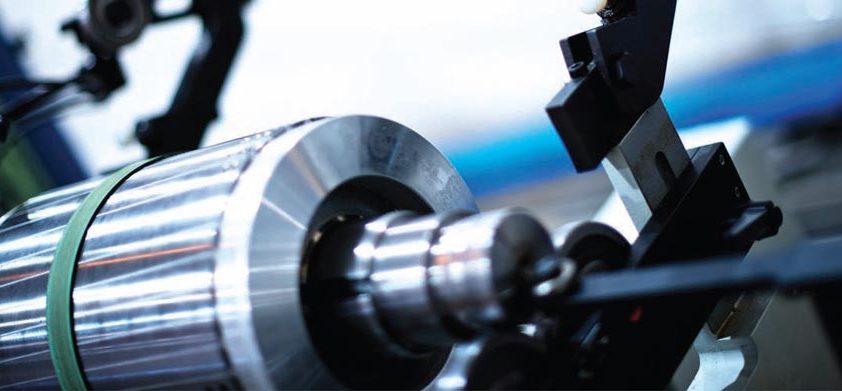 It's electrifying
With over 100 years experience within winding, automation and power electrical installations IKM Elektro holds an enviably strong position in the subsea market.
The business has developed a broad expertise within the area of subsea design and applications, concentrating on motors, transformers and HPU's. It currently delivers electrical subsea technology and topside applications as stand-alone or complete systems to the Norwegian market, and has plans to expand within the European and American markets.
Supported by a group that is positioned in 14 countries around the world, its head offices in Stavanger are the centre points for its operations. "Our business has developed and grown over the years and today we see ourselves as a total service provider for our customers in the oil and gas industry. Based on our understanding of motor technology, we offer a wide range of services connected closely to this. Subsea motor technology, condition monitoring services, delivery of motor winding and overhaul services, service personnel and electrical topside applications," says Øystein Stjern, managing director.
The business has developed both asynchronous and permanent magnet based motors for subsea applications, and in addition to associated control systems for these applications it also supplies motor drives. The newest product released by IKM Elektro is a safe earth cabinet, designed to make subsea earthing easy. Through delivering a wide range of topside applications for the offshore market it has a lot of experience with automation, electrical installation and electrical power distribution, which has provided a good base knowledge that helps deliver optimal designs for its customers, always seeking to find an electrical solution.
Over the last couple of years the company has delivered several subsea and topside combined systems for ROV, dredging and mud recovery applications. During the same period, the service department has significantly grown and holding competence in high value its personnel are regularly trained. In a very demanding and technology driven business the company maintains a focus on ensuring that the skill level of its employees is high, recognising the direct correlation between training and project performance.
"Within our workshops we employ apprentices, additionally taking on graduates as well as employing trained electricians. In 2009 we had 50 employees, but today we have over 90 and expect to reach 100 employees by the end of 2014. All of our service managers have more than 15 years experience each from handling service missions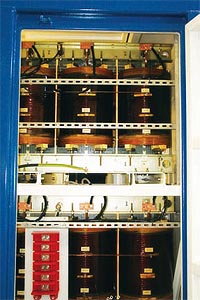 on the Norwegian shelf, and our personnel perform tasks with quality and precision. The three main values within the company are flexibility, competency and courage," explains Øystein.
Knowledge and technology are the fundamental strengths of the business, with its value of competence borne from these strengths and supported by a programme of follow up notifications to ensure that training is up-to-date and avoids lapses as Øystein highlights: "We have a minimum amount of training that needs to be completed by each employee every year. We bring high competency to the market and our customers value this. Our pricing strategy is highly important, but it is the delivery of quality products that has led to success."
With several ongoing contracts it works with companies within the group such as with IKM Cleandrill, currently on a subsea motor and topside power contract as well as external businesses such as Deep Ocean, National Oilwell Varco, and Deep C. Together with IKM Instrutek, one of its sister companies, IKM Elektro recently also finalised a total condition-monitoring concept. "We can provide motor overhauls up to 25 ton motors and we have state-of-the-art balancing equipment," Øystein points out. Supplying services for surveillance and monitoring it will perform maintenance and repairs for both offshore and onshore.
Recognised for the quality of its products within the subsea motor market the business has also written and undertaken a strategy selling to the European and American markets. "We know that manufacturing prices are likely to be higher than in these two market zones but we have a good product and great skill base," says Øystein. With a vision across the Atlantic, IKM Elektro will be targeting OTC Houston in 2015. Being part of a much larger group of companies it has access to a number of opportunities and collaboration options, as he adds: "Larger companies look to conduct business with us as we are represented by a large company with a good background. The group is multi-disciplined and we have our own businesses within steel manufacturing, machinery, engineering services, completion/comissioning and so on.
"The business is on a clear path, utilising our core competence. We are very aware of our strengths and where we want to be in the future." As it continues to grow, the company seeks to generate more value with further expansion in the subsea market complemented by expansion into new markets across the world such as electrical actuators and subsea connectors. "We are building the company around our fundamental knowledge of motor technology and the knowledge around subsea and topside electrical interfaces. We wish to be a leading supplier within our core technology and use our knowledge to expand markets, and we want to implement our strong research and design capabilities to achieve our goals," he concludes.
IKM Elektro
Services: Subsea technology and topside electrical applications