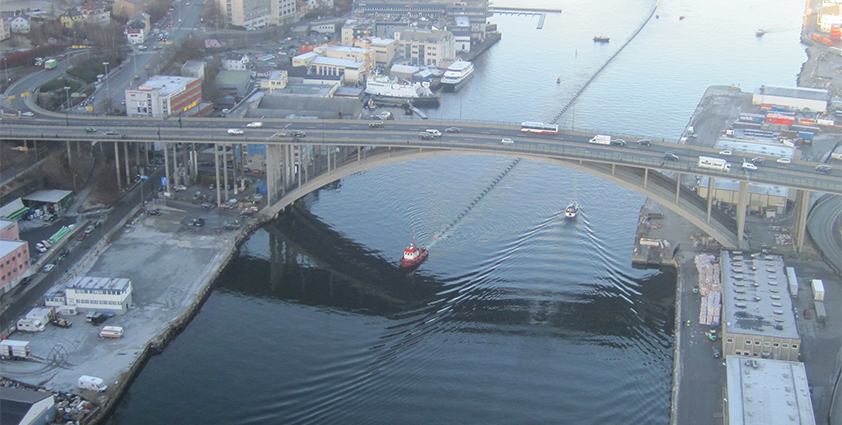 Work in the pipeline
A leading diving company, offering professional services that are conducted under the highest standards of safety and quality, IMC Diving was founded in 1982, yet its roots can be traced as far back as 1965 with the establishment of the company Faye og Gjertsen.
With an experienced diving team, possessing a comprehensive knowledge of diving disciplines, IMC Diving is prequalified to work with all Norwegian, and several foreign, oil companies, as well as a number of local authorities, on all manner of diving operations, large or small in scale.
"The centre of the company's operations can be found on the Western coast of Norway," states Jørn Oksnes, general manager of IMC Diving. "It is here where it works with local authorities, mostly on projects involving pipelines, and with ship and rig owners or operators, carrying out repairs, inspections and other diving services."
Over the course of its lifetime IMC Diving has completed its fair share of challenging, yet ultimately successful projects, several of which are significant for both their scale and level of intricacy: "One of the biggest achievements of the company to date is the large project it undertook in Årdal," Jørn continues. "The work carried out here represented the biggest inland, fresh water pipe laying project carried out to date anywhere. The length of the pipeline itself stretched to almost 12 kilometres and it was installed in water that is nearly 200 metres deep. Understandably this made for a large, complex task, one that was very successfully completed." In 2010 the company installed about 28 kilometres with pipe laying in the sea.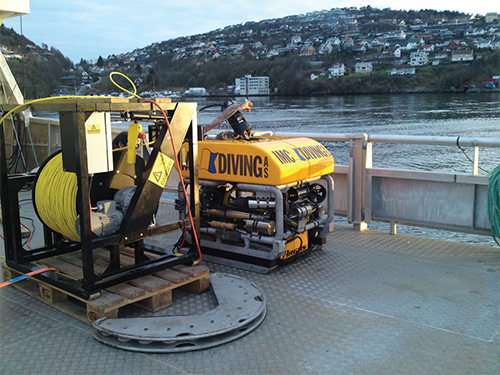 "Another big job was the installation of a pipeline through the Bergen harbour area, one that again measured approximately two kilometres in length and boasted a pipe diameter of 1.2 metres, with about 1500 tonnes of concrete on. This innovative project was commissioned to provide new buildings in the area with heat directly sourced from seawater. As you can imagine this is one of the more unique jobs completed by the company, but it does further highlight IMC Diving's expertise and its existence as one of the only companies in the region properly equipped to handle such work. In the months ahead the company is looking to take advantage of the fact that more and more rigs are being brought into the Bergen area over the next six months to a year, and these will no doubt require inspection, reclassification and thruster change services. The company has certificates from the vast majority of ship and rig classification companies, something not possessed by many others in the region, and this will further assist IMC Diving get most of the rig work that is heading into Norwegian waters."
IMC Diving has also invested in a new barge this year. With a 130 tonnes crane, the barge is about 50 metres long and 14 metres wide, and it cost around five million euros. Inside it is equipped with the latest complex diving gear, capable of match all diving for NORSOK 103, there is also a moon pool with a diving cage and clump weight.
Jørn's promotion to the position of general manager of the company coincided with the takeover of IMC Diving by The FM Group. One of Bergen's biggest contractor groups, The FM Group employs a total of 250 people and its acquisition of IMC Diving brings the total number of companies under its umbrella to five. These companies will each continue to operate independently, however they will all now reap the benefits of being able to work in collaboration. The acquisition of the company will give IMC Diving a stronger, improved position in the market, allowing it to gain access to a broader professional community, greater engineering competence and, most importantly, new customers and suppliers. In turn this should allow the company to perform a wider range of jobs and offer more diverse services.
"2010 was a very strong year for IMC Diving, with business results showing an increased turnover of nine million euros," Jørn enthuses. "With new owners now settled and firmly in place, everyone involved with the company foresees a future that is characterised by more market opportunities than ever before. In the short-term this will be driven by the increase in rig activity and the need for these structures to be inspected and serviced. While the company does have experience working abroad from time-to-time on Norwegian ships operating in the Middle East and off the West coast of Africa, it is this area of Norway that continues to grow and it is for that reason alone that IMC Diving will remain committed to the region, carrying out more pipeline and rig work as time goes on."
IMC Diving AS
Services: Repairs, inspections and maintenance