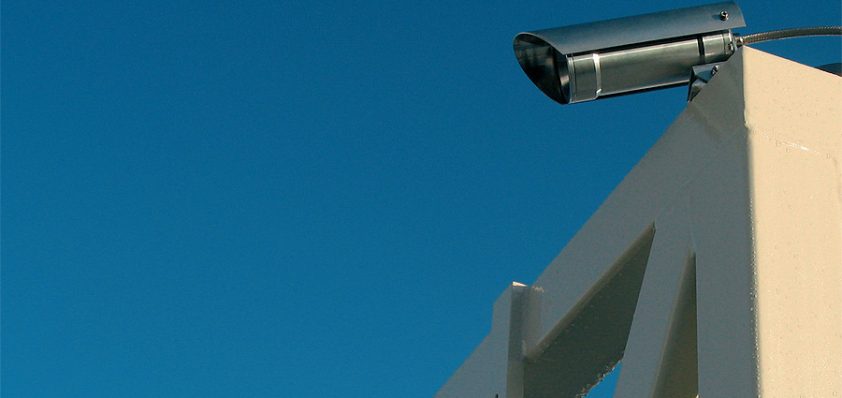 Smart solutions
Developing an attractive brand name is the key to success for many businesses.
For example, global marketing guru Philip Kotler once said: 'The art of marketing is the art of brand building. If you are not a brand, you are a commodity. Then price is everything and the
low-cost producer is the only winner.' Consequently, we believe building a strong band is essential for the future of our business," Bjorn Brunborg, director, market & sales for Imenco comments.
Bjorn has been working within sales and marketing for approximately 30 years and through this experience he has developed excellent knowledge of the area. Bjorn understands the importance of brand building, as he explains: "The main vision for the future of the business is to establish Imenco as a very attractive international brand. By operating within the offshore sector for three decades, the business has developed into a highly respected company, which is increasing its international presence every year."
Established in 1979, Imenco specialises in solving problems for the offshore and subsea industry. The organisation is divided into five areas – engineering, helicopter refueling systems, lifting and handling, network video systems and subsea equipment. In all of these areas, the company can offer a complete service, from business ideas through to the final delivery of a product. As a result, Imenco has become renowned for transforming ideas into cost effective solutions. Furthermore, all employees have extensive expertise in mechanical, hydraulic and electronic engineering.
Bjorn comments: "Our slogan – 'Imenco Smart Solutions' – reflects our emphasis on developing products and services, which exceed our clients' needs. We have some of the best in-house engineers in the whole offshore market. As a result, Imenco is an extremely flexible company – we can solve problems quickly and efficiently, and we can also develop new 'smart' solutions quicker than most of our competitors."
Imenco's unrivalled engineering department can solve complex challenges by designing and developing tailor-made solutions, which meet specific customer needs. Operating as a turnkey supplier, the business offers its clients management and support services throughout a whole project.
Furthermore, the organisation's helicopter refueling division manufactures and delivers refueling systems, which conform to international and local standards. By using high quality materials, the Helicopter Refueling Systems are virtually maintenance free, even under the most demanding weather conditions. These reliable units are also equipped with roller shutter doors, which provide safe and efficient operations. In addition, a separate cabinet with fuel testing facilities and an environmentally friendly recycling unit can be fitted to the system.
Imenco is also a major player in the lifting and handling market. In 2004, Imenco strengthened its capabilities through the acquisition of Møllerodden – a well-known company with over 40 years experience in lifting and handling. Today, this area's product range includes fairleads, guide wire systems, cable winches and wire sheaves.
Lastly, the network video systems division supplies camera surveillance equipment to a wide range of industries, including in the offshore sector and to land-based markets.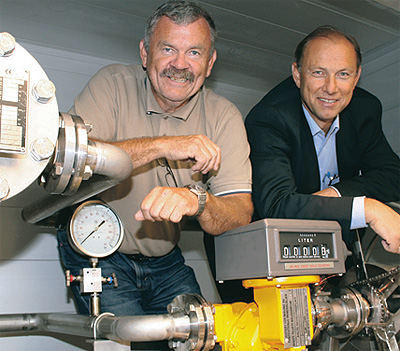 A new in-house designed compact EXd Zone 1 camera is now undergoing testing and certification, and will be ready for the market in April. These camera systems are based on the latest IP encoding technology, which provides the best picture quality presently possible in IP network solutions. These cameras will also be produced in analogue versions for implementation in existing analogue systems.
As Imenco operates in such a wide range of sectors, the company has to continually study the different markets to ensure it is meeting its customers' needs. Bjorn explains: "As the offshore industry is constantly changing, we are continually presented with new challenges to overcome. Therefore, we are extremely focused on research and development, and as a result we have a number of patented products. We are currently looking at developing equipment and tools for deeper waters."
One area, which is currently leading the way in product development, is the company's subsea division. Imenco has developed a series of subsea cameras and light systems over the last few years. As a result, the business takes pride in its ability to respond quickly to new requirements. This area's product range includes, mini cameras, lowlight cameras, line lasers and zoom cameras.
Bjorn comments: "We are playing a leading role in the development of subsea camera systems. In fact, our cameras boast 12.1 megapixels and a standard depth rating of 3000 metres below sea level. (6000 MSW is optional) With the integrated Ethernet hub this camera is the only product of its kind in the market today. By continually improving its product range to meet the requirements of its clients, the Imenco name is rapidly becoming well known within the offshore sector."
Looking to the future, Bjorn concludes: "Over the next few years I believe there will an increased focus on integrated operations, with more companies joining forces to complete projects together. Furthermore, the industry is moving towards a 'remote control' world, where fewer employees will be needed to work offshore. For Imenco, this will provide many opportunities within our network video systems area and there will also be bigger demands for subsea tooling. As a result, product development is more important than ever, and we plan to continue investing in this area to ensure we remain one of the leading players in the offshore industry."
Imenco AS
Industry Offshore