IMPaC Offshore Engineering GmbH
Expertly managed
Since it was established in 1983, International Marine & Petroleum Engineers and Consultants (IMPaC) has participated in over 800 projects for the oil and gas industry, amassing considerable expertise in project engineering.
Although its focus remains on upstream oil and gas applications for both offshore and onshore, IMPaC has also diversified into the renewable market, as well as transportation and aviation.
The company undertakes services throughout the entire value chain of a project from initial concepts in design and feasibility studies, through procurement and logistics, right up to construction management, commissioning and operation assistance. As its name suggests around 80 per cent of IMPaC's activities take place internationally, particularly within the regions of Europe, North and West Africa, India and the Caspian Sea. This is facilitated by the company's network of subsidiary and branch offices, including Nigeria, Mumbai, Romania and Libya where IMPaC has had a presence for the last 20 years.
Recently IMPaC has used its expertise to contribute numerous aspects to the challenging Nord Stream Pipeline project. Operational since the 8th November, the Nord Stream Pipeline is a subsea natural gas pipeline transmission system stretching from Russia to Germany. "We are also manageda specialist in the area between sea and land, and this project is a good example of our work in a landfall area," begins Stephan Walther-Longrée, managing director financial. "As we are well known in Germany as a key player in offshore and onshore engineering, we were approached directly by Nord Steam to assist with the landfall design and authority engineering process. This was quite complex, given that the project is located in natural marine park area, with high requirements from an environmental aspect. From this our role also developed into providing an operation and management system for the whole pipeline."
At the other end of the scale IMPaC has also been heavily involved in the development of the Okoloma Gas Plant and Pipelines in co-operation with Shell. Part of the Afam Integrated Project, this facility is designed to supply the gas required for the new combined cycle power plant, Afam VI. As well as one conventional gas processing train, IMPaC applied and integrated an innovative new technology known as Twister, which offers an improvement in energy savings and efficiency of supply.
Some of IMPaC's particular specialities are tied up in its research and development activities, which are primarily conducted in association with the Ministry of Economy in Germany. This includes areas such as ice technology, applications for deep-water developments and LNG and LPG offshore transfer systems. Whilst the industry as a whole is now regarding these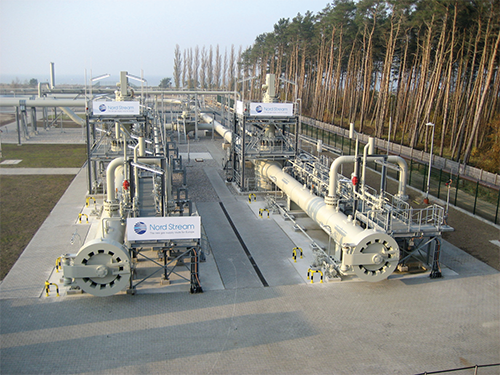 offshore technology trends with great interest, notably IMPaC already has a long history of working within many of them. Yet, there still remain some more unusual niches within the business, which CEO Dr. Wolf-Dieter Longrée is happy to elaborate on: "Although many developments are now being made into deeper waters, as a German company we are also accustomed to working in very shallow waters that may be anything from a couple of centimetres deep to ten metres.
"These type of waters can be found along the German coast line from Denmark up to the Netherlands, as well as worldwide in regions such as India, Nigeria and the Caspian Sea. Access to such areas is a major problem during all phases of a project and therefore our expertise can assist customers in choosing the right plant concept, as well as corresponding export facilities."
Despite the advent of renewable energies, it is clear that oil and gas will continue to play a major contributory role to the energy mix in the years ahead. Therefore IMPaC sees itself strongly positioned to address all areas of the market, as Tilman Schiegl, managing director technical, highlights: "We continue to focus on oil and gas, but are also starting to introduce those same capabilities into the renewable market, particularly the offshore wind industry. We are also transferring our knowledge within the oil and gas utilities sector by providing services to the offshore power systems like transformers, converters and cables.
"This wider operational spread has also benefitted us following the financial crisis, which caused a number of major players to look at their portfolios and postpone or cancel various projects. Therefore our operational flexibility has enabled us to find work within other sectors, whilst the market is in downturn."
Far-reaching events such as these have also had a secondary effect on many industries in terms of greater cost scrutiny and value for money. This is passed onto companies like IMPaC in the form of a challenge to continue to provide quality engineering but at competitive prices. Commenting on IMPaC's approach to this Tilman says: "We have to look at our historical strengths and the niche markets we operate in to see that traditionally the more complex the work, the greater the quality and HSE requirements. Therefore clients often approach us with more specialist or difficult problems, which we work together with them to develop a solution for. Our competitiveness really lies in high quality specifications, and those regions where a lot of technology and engineering expertise is required to materialise projects."
However this does not require a change in IMPaC's market focus to date. In fact, as Wolf concludes, the business has already successfully penetrated many of the core future markets: "Essentially we want to strengthen our triangle of operations – Europe, West Africa and the Caspian Sea, as well as our activities in Mumbai. At every corner we have capable engineers and a group mentality, which enables us to successfully manage a project for the client."
IMPaC Offshore Engineering GmbH
Services: Onshore and offshore engineering solutions