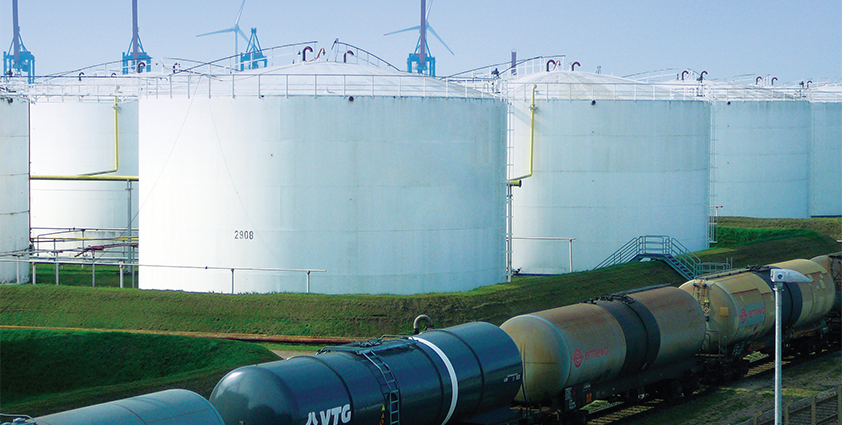 Award winning downstream solutions
For many companies operating in demanding industry sectors such as oil and gas downstream, utilising the latest and most advanced software solutions to optimise business processes is essential.
While there are a number of solutions available to the industry there are few companies with as much knowledge and expertise as Implico, an international consulting and software company with more than 25 years of experience in the provision of professional, integrated consultancy and implementation services for a single source.
The company has been operating in the oil and gas field since 1983 and counts, amongst others, five of the world's largest oil companies as its clients. For this market Implico provides a range of integrated software solutions, this includes OpenTAS and SAP OGSD (SAP Oil & Gas Secondary Distribution), which are unrivalled on a global scale. Whilst Implico's solutions are suitable for a broad range of applications, the business primarily focuses on oil downstream processes such as terminal management, service station replenishment, order to cash processes, integration of ERP/TAS/Field/Partner/Customer, postmerger integration and change management.
OpenTAS is Implico's integral administration and dispatch system for the oil, gas and chemicals industry, and is used to optimise and automate the logistics and administrative processes within the downstream sector, particularly in terms of terminal management, transportation, distribution and service station replenishment. By being seamlessly integrated into SAP to provide real-time data, OpenTAS ensures rapid, transparent, secure and cost-beneficial processes.
Recently, at the 2011 OpenTAS User Conference in Hamburg, Implico announced that it is to launch a new version of OpenTAS in January 2012: OpenTAS 5.0. Guests at the conference, including many leading businesses from the German and European oil and gas industry, were able to view the wealth of new features and optimisation available in the update as well contribute feedback which will have a direct influence on further development of the system.
Featuring a number of key changes and developments, OpenTAS 5.0 will provide customers with improved performance, greater fault tolerance, easier setup, more efficient operation, more user-friendly process as well as a better window layout, increased standardised reports, support for the very latest hardware, the ability to handle all of the latest customs/tax regulation, improved data communications, simpler administration, optimised automation, additional integration of peripherals and much more.
One of the most important new features for OpenTAS 5.0 is the support for EMCS 2.0. As of 1st January 2012 a wide range of new functionalities will be added to the new EMCS Version 2.0, and with OpenTAS 5.0 the extended function set present in EMCS 2.0 can used immediately from January 2012. Equally important for this latest version is the fact that OpenTAS 5.0 now supports 64-bit platforms, which is particularly important for terminal servers and database installations in boosting both speed and performance.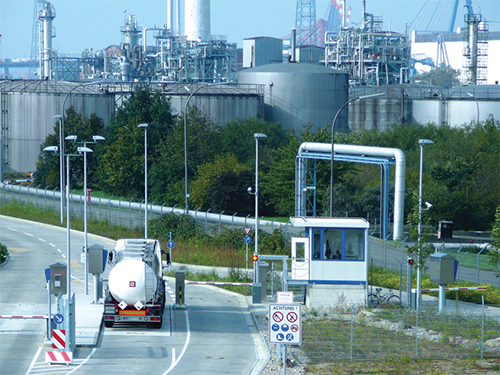 Of course, while innovation is at the heart of Implico's success, the business is also acutely aware of providing the highest quality of service and usability to its clients, and accordingly OpenTAS 5.0 will also feature a major facelift to make it more efficient to use. This will include a simplified layout for Windows programmes, which can be exactly customised to suit the needs of each individual user, optimisation of the various programme screens in order to display on the current data that is required in standard selections and a simplified tank terminal object management, a report management function for the OpenTAS database and fine-tuning for automated processes.
Naturally, such success is what Implico's customers have come to expect, with the business recognised for its innovation and service levels throughout the industry. In fact, as a measure of this the company was the recipient of this year's 'Global Customer Value Enhancement Award', awarded by Frost & Sullivan, the global business research company. Presented in San Jose in California, US in September 2011, the award officially recognised the role that Implico's integrated, high-end software products play in creating direct added value for customers, thus securing them competitive advantages.
While the award is annually presented to companies in a number of categories, Implico's was specifically for the 'Downstream Distribution Automation Solutions for Oil and Gas Industry' category. Explaining the reasons behind the selection of Implico, Frost & Sullivan research analyst Udaya Kumar commented: "Implico understands the end customer's process requirements, which enables it to provide an enhanced value proposition, consistently delivering innovative solutions that cater to the diverse requirements of oil and gas downstream customers. Domain expertise and industry-leading KPI's delivered through its solutions, coupled with a customer-centric approach, have not only facilitated new market opportunities for Implico, but also led to consistent growth rates of about 12 to 18 per cent per year."
Frost & Sullivan also highlighted the fact that the process flow optimisations enabled by OpenTAS and SAP Oil & Gas Secondary Distribution make it possible to reduce operating expenses by up to 25 per cent, specifically emphasising the role of the two key OpenTAS Modules – TMS (Terminal Management Systems) and RDM (Replenishment and Distribution Management). "The fact that Implico is the only terminal management and automation software solution provider in the world to be a SAP endorsed business partner explains the organisation's focus on delivering customer value," explained Udaya.
Such an award will serve to reinforce the already strong reputation that Implico has, not only in the oil and gas market, but also in a variety of industries across the world. Furthermore, continued development, such as the prospect of the new OpenTAS solution, will mean that the company will continue to be the first choice for customers for many years.
Implico
Services: Consulting and software solutions