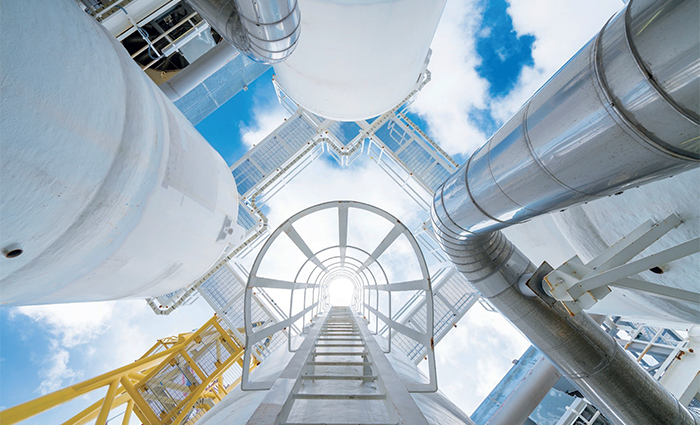 In a project designed to deliver precise temperature control, Raven SR partnered with industrial technology company Watlow
The 2015 Paris Agreement has forced many countries to present long-term strategies and Nationally Determined Contributions (NDCs) to reduce emissions. One strategy is to transform waste into usable fuels and Raven SR is a clean fuels company dedicated to achieving this. However, the company uses a process that requires high temperatures and precise control to maintain efficiency and cost-effectiveness. To streamline Raven SR's energy transformation process, industrial heating technology company Watlow provided extensive expertise in thermal system design, as well as Industry 4.0 control.
As a clean fuels company, Raven SR transforms municipal solid waste, organic waste and methane into high-quality, clean hydrogen and synthetic fuels. These synthetic fuels are Fischer-Tropsch synthetic fuels, meaning that they are produced from a gas-to-liquid polymerization technique that converts carbon monoxide and hydrogen into liquid hydrocarbon fuels that can act as substitutes for petroleum products.
At the heart of Raven SR's processes is a CO2 reforming process that changes mixed feedstock and organic waste into products in an environmentally-friendly way, without the need for combustion. As a result, no emissions are produced – only clean hydrogen and fuels as output.
The work done by Raven SR is a crucial step in achieving clean energy and greater energy independence. Not only does its process create fuel from waste that would otherwise end up in a landfill, but its products can also be created locally and delivered directly to gas stations in the region without the need for long-distance transportation or pipelines.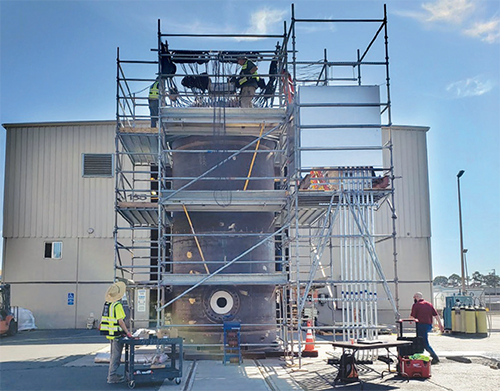 The challenge
Although combustion is not used as part of Raven SR's technology, precise thermal control plays a huge part in driving an efficient and safe process. There is already a clear connection between the operational targets that Raven SR is putting forward and the thermal content of the system. At higher temperatures, it's possible to achieve 99.9 percent target output, a level of efficiency that also makes the process more cost effective. Achieving the high temperature requires running heaters at their maximum capacity for extended periods of time.
However, those heaters are difficult to replace if something fails. As a result, not only is precise control of temperature needed, but the entire system also needs to be monitored for any signs of a problem, or for indications of degraded performance.
The power of a complete thermal system
Watlow, which has manufactured electric thermal systems for 100 years, provides a breadth of expertise that helped Raven SR to solve its challenge, by designing a comprehensive thermal system from start to finish.
The full thermal system provides an extraordinary range of temperature control through different components. This includes the high-temperature MULTICELL™ heater,which offers three major advantages over other insertion heaters. These are extreme process temperature capability, independent zone control for precise temperature uniformity and loose fit design for easy insertion and removal. The proprietary design of MULTICELL™ heaters with integrated thermocouple sensors, provides a 'thoughtful' zoning and control approach, delivering precise control within the three dimensions of the reactor.
Watlow also connected the system to other sensors for gas composition, flow and pressure. Using the WATCONNECT® control panels, comprising temperature and process controllers, it could monitor all thermal and electrical characteristics to ensure proper process stability for the application. Lastly, it's the connected architecture that makes this system whole.
The Internet of Things (IoT) 'box' is at the heart of the system and includes hardware for connectivity, syncing data from eight F4T® controllers with control loops across our WATCONNECT® panels.
Connectivity to the cloud via a cellular routerallows further routing of data to other applications and devices, while a Human Machine Interface (HMI) screen displays the total state of the system at any time using a custom-designed dashboard. These features allow for near real-time data logging and monitoring of system output.
Applying Industry 4.0
This particular project is a great demonstration of Industry 4.0 at work. At a minimum, Industry 4.0 involves a physical layer of interconnected devices, but advanced cases also use a simulation layer that models and predicts the behavior of a system as it unfolds over time.
The sensors, controllers and connectors lay the groundwork for such a system, an important function of which provides a foundation for predictive and diagnostic analytics. One of the chief principles of Industry 4.0 systems is to gather granular data for better system operation while avoiding unnecessary maintenance cycles. For example, if a system can be monitored and studied in real time, it is possible to look for the indications of a potential part failure, allowing engineers to proactively fix or replace the part.
Over time, this data can also be used to understand system wear and part longevity, allowing engineers to have better insight into maintenance cycles and system inefficiencies — prolonging system lifespan.
Watlow's sensors, control architecture and dashboard all work together to allow Raven SR's engineers to capture data and use it proactively to keep system efficiency and uptime as high as possible.
Transforming waste into fuel is one of the most significant ways to become resource efficient and contribute to the Paris Agreement's targets. Companies like Raven SR are key in driving this, but without thermal systems that encompass Industry 4.0 technology, the efficiency of these crucial processes becomes limited.
Watlow
www.watlow.com
www.ravensr.com
Watlow is a global industrial technology company that uses its world-class engineering expertise, advanced thermal systems and manufacturing excellence to enrich everyday life. Many of the world'sleading companies leverage its technology in vital applications such as semiconductor processing, environmentally-friendly energy solutions and lifesaving medical and clinical equipment, to name a few.