In light of sustainability demands, Rubis Terminal has undergone total transformation
Rubis Terminal is an independent, European leader in the storage of industrial liquid bulk products and gases. It provides flexible, reliable, and responsible solutions, handling a wide variety of products across the fuel, biofuel, chemicals, and agrifood sectors, with customers ranging from distributors and chemical companies to traders and wholesalers.
Founded in 1877, the business has been on a transformational journey, growing from being the leading French operator to a Europe-wide group of terminal facilities. It has historically supported the storage, shipping, and transportation of fossil fuel products, but has diversified
in recent years to focus on sustainable products and strategic reserves. In fact, 70 percent of its current revenue is derived from sustainable or renewable activities.
Headquartered in Paris, France, the company's geographical footprint covers Western Europe and boasts 15 strategically placed terminals. With locations close to key transportation and infrastructure hubs across France, Spain, Belgium, and the Netherlands, Rubis Terminal is a crucial geographic link in the energy sector's logistics and contributes significantly to the concept of energy security.
This is particularly important as the global energy transition and subsequent demand for energy security develops. By prioritizing sustainable, responsible, and safe operations at every terminal, it is establishing a positive reputation across Europe, as well as positioning itself as a key logistical player in the green hydrogen supply chain.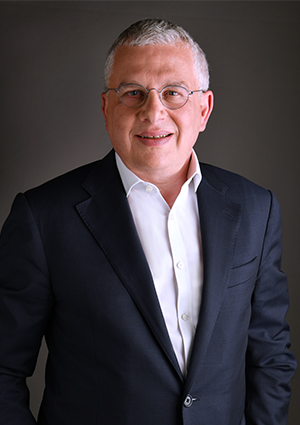 Expanding facilities
In 2020, Rubis Terminal expanded its portfolio via the acquisition of Spanish bulk liquid storage operator, TEPSA. The acquisition saw TEPSA's four terminals in Barcelona, Bilbao, Tarragona, and Valencia, which have a joint storage capacity of 950,000 cubic meters, transfer to Rubis Terminal's management.
Having been just over two years since we last spoke with Rubis Terminal, we're keen to catch up with the team to hear about new projects across Europe and the company's renewed focus on sustainability, specifically relating to energy security. Bruno Hayem, CEO of Rubis Terminal, and Nuria Blasco Pastor, Managing Director of  TEPSA, join us to shed light on recent operations, as well as plans for the future.
"We've generally been very successful over the last three years," Nuria Blasco opens with confidence. "The acquisition process came with a lot of realizations. It became evident that we needed an international company to help steer us in the direction of expansion, for instance, and I quickly became part of that management committee.
"Integrating with an international group has undoubtedly been challenging at times but has been exciting and rewarding above all. Being part of the group as we are today has enabled us to connect with different clients and explore new ideas that would have never previously been possible.
"If we analyze the process from a local level, our Spanish terminals have undergone a series of investments and developments, especially in Tarragona," she explains. "We've had the chance to contribute to investments at an international level too, with successful expansions taking place in Rotterdam and Antwerp."
New location
One of the company's latest projects is a breakthrough opportunity to construct a new terminal at the Port of Huelva near Gibraltar in Spain. The Port of Huelva is one of Europe's leading handlers of liquid bulk chemicals and is the closest seaport bridge providing access to Africa and the Americas.
"It's been a fantastic opportunity for us to integrate, or as I prefer to say, combine, with the Port of Huelva and the process has been extremely successful so far," says Bruno Hayem. "We both share the same values, particularly in terms of how to identify the most important activities, conducting research within the business, and of course, safety."
Nuria Blasco adds: "As the only independent terminal dedicated to chemicals in this region of Spain, we plan to go through various phases at the Port of Huelva, starting with chemicals and eventually incorporating biofuels and biofeedstock into our operations.
"If you look at a map of our locations across Europe, Huelva is a spot that was missing from our portfolio; we have operations in the Netherlands, France, the Mediterranean, and the north coast of Spain," she explains. "Huelva was a perfect match for us and is a great area to explore different possibilities and contribute to the energy transition, whether through biofuels, renewables, or even gases."
Energy security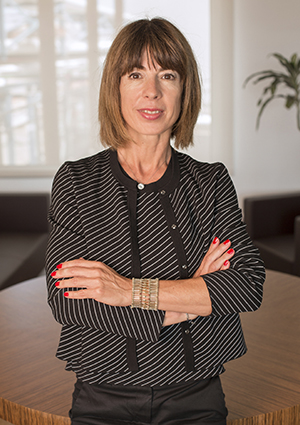 Bruno Hayem proposes: "The foundations of this work have created a new, broader identity for us, which is demonstrated by our redesigned website, which launched online just recently in May 2023. With renewed motivation, the future looks incredibly bright for us, and I look forward to seeing how our work together continues to develop.
"We're in the process of developing numerous exciting
new projects with our extended capacity and geographies," he continues. "With an emphasis on chemical tanks, we're exploring the development of a new energy form worldwide. We're in an excellent geographic location with potential to expand our facilities to accommodate the green fuel revolution."
Through collaboration with various strategic operators, suppliers, and contractors in the value chain, Rubis Terminal is ideally positioned to connect chemical groups, biofuel companies, agricultural cooperatives, refiners, and fuel distributors in the fight to establish energy security.
"The demand for energy security was heightened as a result of the Covid-19 pandemic and the disruption caused by Russian aggression against Ukraine," Bruno Hayem says. "These events shed light on the fragility of Europe's energy supply chain. It placed higher emphasis on the need for countries to have a secure energy supply and sufficient capacity in the event of disruption.
Future challenges
"What we have experienced over the last few years will dictate the future regarding the revolution towards renewable energy. It will, of course, be in steps. I think fuels will be first, for instance, which will see us move from petrol to decarbonized fuels. These alternative fuels will use the same infrastructure though, as they can be stored in the current tanks, so we're ready for that transition.
"However, those in the industry who operate terminals with extremely large, single material tanks will be most impacted," he continues. "This means that the storage industry must develop diverse sites with varying tank capacities in terms of both size and product. We've been doing this for several years and we now have the capacity to blend biofuels with others to achieve different grades and types of products; you have to consider the transition as an opportunity, not a challenge!"
Bruno Hayem goes on: "The next step will be another green fuel linked to hydrogen, which raises questions over how we are going to manage such products. What I mean by that is these products are gases, which are not liquid at atmospheric pressures, meaning we will need to invest in new infrastructure to store them.
"Location will be crucial," he states. "The product will be incredibly complex to manage, more dangerous than our current fuels and with lower energy capabilities. This means we will need increased capacity to generate the same level of energy. However, I'm confident that we have the knowledge, land, and experience required to adapt to these changes whenever they occur."
Continuing the topic of energy security, Nuria Blasco elaborates: "We understand how the logistics of various products work and we understand the needs of our clients, as well as any associated dangers. Now we need governments and the European Commission to address the need to reduce our reliance on fossil fuels and provide an alternative.
"There are big challenges around pipelines," she suggests. "European pipeline operators are considering how they can maintain flows if and when there will be a reduction, as well as how to manage biofuels, as Bruno touched upon. Overall, I agree with Bruno's statement that we boast the capabilities to develop new projects, adding terminals to correspond with the evolution of the energy market," she summarizes.
Sustainability roadmap
Within its own operations, Rubis Terminal is committed to sustainability initiatives, especially around reducing its carbon footprint. It conducted its first sustainability assessment in 2021 in consultation with key stakeholders, which outlined short and mid-term targets to monitor progress in reducing emissions.
It later published its first sustainability report in May 2022 and a roadmap to 2030, which outlines its objective to mitigate its environmental impact through recycling measures, reducing emissions across Scopes 1, 2, and 3, and reducing its overall reliance on fossil-based energy sources.
Aside from sustainability, the business also prides itself on the safety of its employees and of the wider communities in which it operates. It not only focuses on health and safety, but on embracing a culture of prevention, which is exemplified by its company motto, 'always safe.'
"For me, the next three years will be characterized by expansion," Bruno Hayem proposes as our conversation draws to a close.
"We're making decisions about several future expansions over the next few months, which will become known in 2025 and 2026. The main thing to focus on in the meantime is solidifying our existing terminals and developing projects within green fuels."
Nuria Blasco agrees, concluding: "To put it simply, our goal for the future is to be the best European platform for the storage industry, not only for the products we're handling today, but also for those relating to the energy transition to renewables."