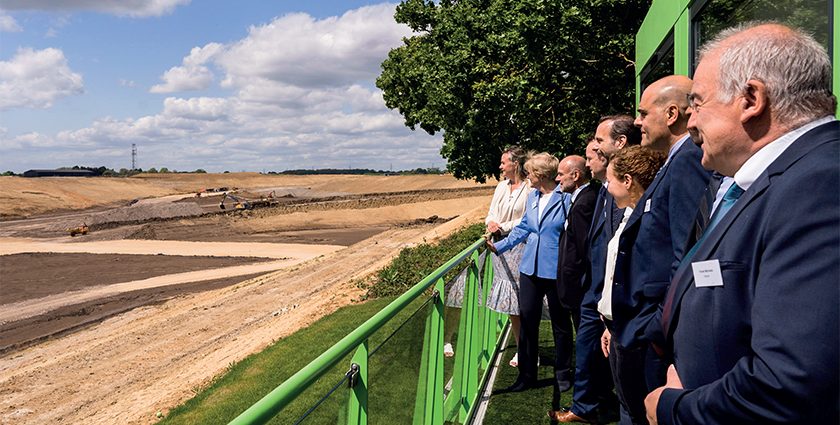 Creating a circular economy
By setting the standard for sustainable waste management, Indaver has secured a reputation for excellence across Europe – now, building upon that reputation, it is opening a pioneering facility in the UK
Established in 1985, Indaver initially provided waste management solutions for the local chemical industry in Flanders, Belgium. Over time, however, the company continued to concentrate on the construction and operation of high technology waste installations, expanding into several countries and developing associated activities like Total Waste Management on various customer sites. Rising from its local origins, Indaver now owns and operates facilities in more than 30 locations across Belgium, Germany, Ireland, the UK, and the Netherlands.
Indaver has proven to be a reliable partner to industry and public authorities for sustainable solutions throughout the entire waste management chain, from on-site recycling services to final treatment processes. In total, the Indaver Group manages around five million tons of waste every year and employs around 1700 people. The company is widely recognized as an industry leader thanks to its complete in-house processing plants, reliable subcontractors, substantial logistics fleet, and high-volume treatment of municipal waste.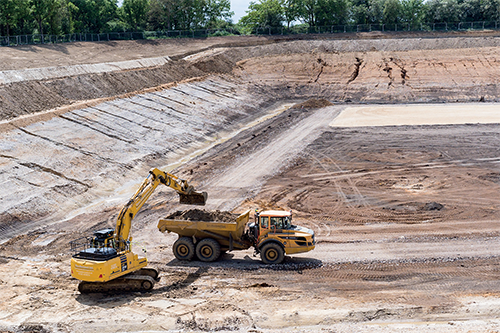 "At Indaver, we're leading the field in sustainable waste management," begins Gareth Jones, Business Development Manager at Indaver UK, which was formed in 2007 and has since been active in the UK hazardous waste industry. "There's always an emphasis on innovation; while we continue to take care of the waste we already manage, we're constantly looking for the next piece of technology which can help us turn waste into a valuable resource.
"Finding a use for residual waste that cannot be recycled, and extracting energy and useful materials from that waste, means that those materials thrown out by society can offer one more useful service," he continues. "As long as society continues to produce waste, it can contribute to the energy supply that we need – either via electricity export or through a district heating network like the one we'll soon be connecting to in Aberdeen from an energy-from-waste (EfW) plant we're commissioning this year."
Indeed, Indaver is motivated to facilitate the UK's overarching transition from a linear economy, wherein raw materials are only used once and then discarded, to a more complete, circular economy. As part of the latter, a greater importance is placed on sustainability and the added value it can provide. In a circular economy, moreover, materials are recovered from waste streams and are reintroduced as high-quality raw materials that can be reused for their original purpose or utilized in a different way entirely.
To that end, Indaver is in the process of constructing its first facility in England – an integrated waste management facility (IWMF) in Rivenhall. Once completed, the plant will be capable of handling 595,000 tons of waste per year and will also house other waste management facilities. Additionally, more than 25,000 trees and shrubs will be planted across the site as it develops, preserving its natural surrounding areas and limiting the project's overall ecological footprint.
"The Rivenhall IWMF is being constructed in a rural worked-out quarry," explains Gareth. "The site is being excavated to 15 meters below ground level. With an abundant surrounding screen of woodland, the building will be entirely hidden from sight from three different directions. It will also have a green roof to help it to blend in. Indaver joined the project and acquired the site in January 2021. Several months later, ground works began with the aim of excavating two and a half million tons of soil from the former quarry. Excavated soil will be used to restore parts of neighboring quarries back to agricultural land. In May of this year, site development contractors P J Hegarty began to carry out soil-nailing, construct access roads and carparks, and install site infrastructure in preparation for the arrival of Hitachi Zosen Inova (HZI), who will begin construction work on the IWMF later this year.
"Taking in up to 595,000 tons of residual waste per annum, the EfW plant is undoubtedly the cornerstone of the Rivenhall facility," he continues. "The plant will produce power and will both recover metals and form a secondary aggregate from incinerator bottom ash (IBA), thereby turning the byproduct of the residual waste management process into a beneficial resource instead."
Though the Rivenhall facility was originally designed and forecast to produce 50 megawatts of power, recent technological advancements have changed the scope of the project; currently, the facility is expected to export a staggering 65 megawatts. "EfW is a well-established technology, but the rapidly changing market and customer requirements, as well as increasingly stringent legislation, means that Indaver must continuously explore innovative solutions to meet evolving needs," asserts Gareth. "For instance, by installing an advanced selective non-catalytic reduction system that can remove certain gases in a targeted way, NOX emissions from the IWMF will be one of the lowest for any EfW plant in the country. Furthermore, the Rivenhall facility will be heat network ready, facilitating the export of heat in the form of steam and hot water."
Across numerous developments, Indaver has invested in communities that border its facilities. As Gareth notes, little has changed when it comes to the Rivenhall IWMF: "We've already made contact with several local groups and organizations who are interested in various aspects of the site," he says. "We're really eager to work with them. The site includes buildings left over from a World War II airfield, a medieval moat, a great variety of wildlife, and historic Grade II listed farm buildings. The people we've met are keen to help us sympathetically develop these aspects of the site and make use of its rich historical assets."
Other recent projects include ECLUSE, a network of steam and condensate pipes between thermal processing plants and several companies in the Port of Antwerp, which supplies steam from Indaver's EfW facilities to neighboring industries. In total, the network results in CO2 savings of 100,000 tons per annum. The Belgian waste management company is now beginning to investigate how it can produce sustainable methanol from CO2, generated as waste during the thermal treatment process, by means of carbon capture and utilization (CCU).
"We've also recently been granted planning permission to install an electrolysis plant at our EfW facility in County Meath, Ireland," adds Gareth. "By doing so, we will be able to make use of electricity that can't otherwise be exported to the grid when a surplus of wind power is available. Instead, it will be used to produce hydrogen, which can then be fed back into the gas grid."
Following its approved construction schedule, Indaver's Rivenhall IWMF is expected to become fully operational within five years. "That's keeping us busy," concludes Gareth. "Once it's completed, the plant will provide a solution for residual waste in Essex and its surrounding areas. However, in the meantime, we will continue to invest in new technologies like plastics-to-chemicals. Other exciting EfW projects in other parts of the UK and Ireland are also in development. There are lots of interesting projects in the pipeline!"
Indaver
www.indaver.com/en/home
Services: Waste management