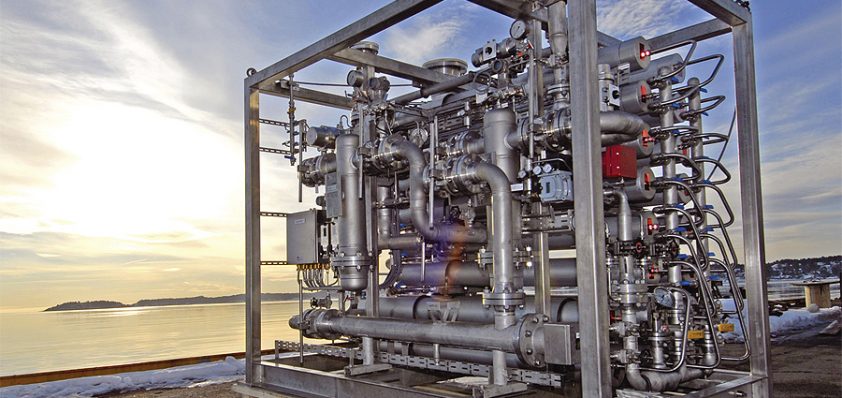 Safety first
Inmaco is a global provider of safety engineering and contracting services, integrated solutions and high technology products to the oil and gas industry.
The company supplies safety and loss prevention engineering services, process systems and safety contracting services and it works with subsidiaries, affiliates and agent networking, in order to offer a truly worldwide service.
Jeff Petersen, sales and marketing manager, gives more details about the company's history and activities: "Our three divisions are nitrogen generation systems, active fire protection and engineering services," he says. "The company started with the fire division, so our key area is safety loss prevention engineering, and that can mean anything to do with fire and gas safety systems mainly for the offshore environment."
He continues: "The major problem with combustibles offshore on oil rigs or FPSOs is the limited working space, which means that people cannot run away from fire or danger. For this reason, we need to protect the people in the areas where they are working. For example, one of our divisions deals with nitrogen generation, utilising membrane technology. The units make a gaseous area inert so that no explosions are possible – that is one of our key markets, and is something that we are considered to be very good at.
"Our other area of expertise is water deluge foam systems, so we can handle any form of fire onboard. This goes from fire water pumps to piping, deluge skids, nozzles and foam systems – this is one of our core markets as well."
Jeff continues: "We consider ourselves a solutions provider, which means we get involved on some more of the exotic problems that people have and we design systems to cater for exactly what the customer needs. We are not 'off the shelf' and everything that we do is actually specifically made to customer requirements."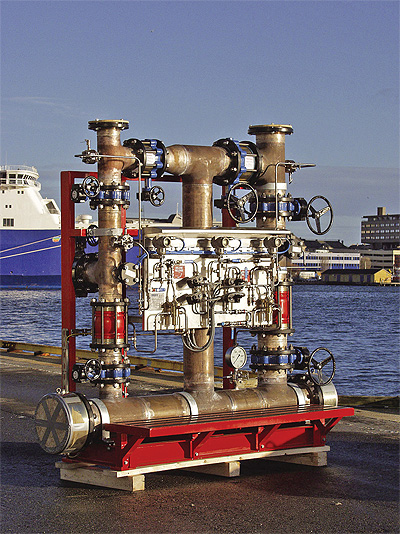 This bespoke service is also reflected in the approach Inmaco takes with clients. As Jeff explains, the company follows a very individual methodology: "Once a project is awarded to Inmaco then a member of our staff will become a representative for the project and they work hand in hand with the customer to make sure that everything is exactly to the specifications required." This sort of personal attention, plus the company's quality philosophy means that it can count respected, blue-chip companies such as Australasia Tanker Pacific, Woodside, BHP Billeton, StatoilHydro, Maersk and Dong Energy as customers.
In fact, Inmaco undertook a project recently with Dong Energy, as Jeff explains: "We designed a fully self-sufficient pressurised foam skid package for them. They had a couple of unmanned platforms that had some old foam systems on board, and we designed a system for them that could make the existing systems obsolete. There is no power offshore, there is no water and no water pumps, and so we had to make a pressure system that was activated solely by what was there, and we provided a solution that was based exactly on what they needed."
Alongside this contract, 2008 saw more exciting news for Inmaco, as the company appointed a new MD in Norway and announced a new manufacturing site in Australia. "We are looking at having an Australasian base where we can open an assembly factory for our skids," Jeff explains. "Mainly all of our engineering, procurement, and building is carried out in Norway, but we need to cater for our growing company as well as the requirements of our customers. A lot of them are building in Singapore, so we have a base there now with workshops and people that we can use, and we are looking at doing the same thing in Australia so we can have more control.
"This is part of a larger expansion programme, as we are also looking at breaking into the Middle East, specifically Dubai, and we are also considering entering the US market through Houston."
These development plans are ambitious and Jeff confirms that although a lot of people are projecting troubled times ahead, Inmaco is taking a positive approach. "We see this as an opportunity for us to look outside the box. We are in a niche market where we are providing a bespoke service for customers – this means in bad times our clients renovate and in good times they build new, so it is really quite good for us both ways.
"Some of the bigger projects have been cancelled, but there are other ones to pick up. I think the other challenges we face include a growing workforce to control, and the different continents that we are now working on, but we have adapted before and I think that we will adapt again."
A relatively young company – it was only formed in 2002 – Inmaco has already come a long way, but the company has many more ambitious plans to continue its growth and development. Jeff concludes: "We intend to see our market doubling in size in the coming years, we look to have completed the manufacturing facilities in Australasia and to expand into the parts of the world that we have not moved into yet. Long-term, our ambition is to grow and expand."
Inmaco
Services Safety engineering and design