Adding value
Innospec is a global, specialty chemicals company headquartered in Littleton, Colorado, that employs around 820 people in offices spread across more than 20 countries.
Recording some 680 million dollars in sales, the company has two growth businesses, fuel specialties and active chemicals. The former is the largest dedicated fuel additives company in the world while the active chemicals business comprises subunits specialising in personal care and aroma chemicals. Legacy business octane additives still exists some 75 years after it was first established, however its supply of tetraethyl lead to the motor and aviation sectors today equates to just ten to 15 per cent of Innospec's total sales.
The key to Innospec's success continues to be its competence in selling its products: "We are very much a sales led company. We have very strong sales management, an excellent sales process and dedicated sales personnel who possess technical ability alongside commercial skills. We also have a great technical service group out in the field that helps to provide solutions to customers regarding applying the product to a given application. That team is concerned with adding value and solving problems," Dr. Philip Boon, executive vice president of business operations, told European Oil and Gas Magazine back in 2009.
Within the specialties sector there are five large companies operating in direct competition with Innospec, however while the majority of these focus their business activities on either lubricant oil additives or refinery process chemicals, Innospec focuses specifically on fuel. Within the active chemicals business, personal care remains a multi-billion dollar market and to capitalise on this, the company operates in niche areas, selling speciality materials such as surfactants, solubilisers and emollients to a broad range of high profile consumer products' manufacturers. By avoiding competition with larger competitors, Innospec differentiates itself from its larger competitors by developing technology for future market trends and focusing on speciality components that employ in-house chemistry and manufacturing expertise.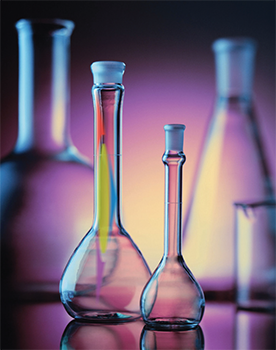 Today's often volatile and rapidly changing climate has had a number of effects on how and where Innospec focuses its business activities. The fuel specialties market in particular is driven by a wide variety of factors, including climate change, energy security, consumer affluence, crude availability and quality and GDP growth. At the same time a number of highly industrial nations such as the US are continuing to achieve a reduction in their dependency on crude oil, moving in the direction of bio-diesels and bio-ethanol.
In 2009 Phillip stated: "The biggest driver in our market is legislation around emissions and clean air, which can affect us in a number of different ways – for example, reductions in emissions offers opportunities to make the fuel burn more efficiently or make the engine work better." Two years later, green technology is still on the rise with legislation in place to drive down sulphur, oxides of nitrogen and other air pollutants. This has brought about new engine technology and in turn new fuels that require new additives for treatment.
The fuel specialties business is, and always will be, directly affected by the price of oil and other raw materials, and with the ongoing crisis in a number of African and Middle Eastern countries the cost of crude oil continues to rise. During the recession many large manufacturers of raw components mothballed various capacity expansion projects and what this means in 2011 is that while the demand has returned, the supply is no longer present.
Innospec's executive team is tasked with the considerable job of working extremely closely with the company's customers to keep price rises to a minimum and offer alternative technologies. This work will become more important as raw material prices continue to rise, effecting most chemical companies in 2011.
Operating in so many countries, each with its own varying economic conditions, Innospec utilises multiple drivers to track how the business is performing and identify the latest market trends. For fuel specialties it looks at refinery utilisation rates, consumption rates and vessel movement. While not yet back to the level it was at in 2008, the company is in a much better financial state than in 2009 and 2010 and expects this to improve further as Europe, the Middle East and Africa continue to emerge from the credit crisis. Recently Innospec opened branches in China, Russia and Brazil reflecting the significant growth in demand coming from these countries. Southeast Asian countries such as Malaysia, Indonesia and, most notably, Vietnam are also emerging as fast growing economies providing added revenue streams.
In terms of future strategies, Innospec uses its own vision that allows it to look as far ahead as 2025. The focus of the company will continue to be on using technology as a basis of all future development. Despite the unpredictable economic outlook, the company knows it has to spend and invest in research and development. Between 35 and 45 per cent of its sales in the last five years have come from new products and it aims to continue this organic growth trend.
Being net debt free places the company on a strong platform that allows it to look at strategic acquisitions, something it is now primed for with 2011 and 2012 expected to see Innospec make a big push forward in acquisition growth. Having a particular gift at integrating businesses into its own core strategy, the criteria Innospec sets out for approaching new acquisitions begins with examining whether that company's portfolio fits with its own. Second to that it looks at the infrastructure, the people, facilities and compliance programmes, always making sure that anything and everything the company does relates to the key issues that define Innospec.
With an experienced management team and a great track record in all its operations, Innospec is today in a fantastic position to move forward, growing both organically, through the development of new products and technologies, and through acquisitions.
Innospec Ltd.
Products: Speciality chemicals and fuels