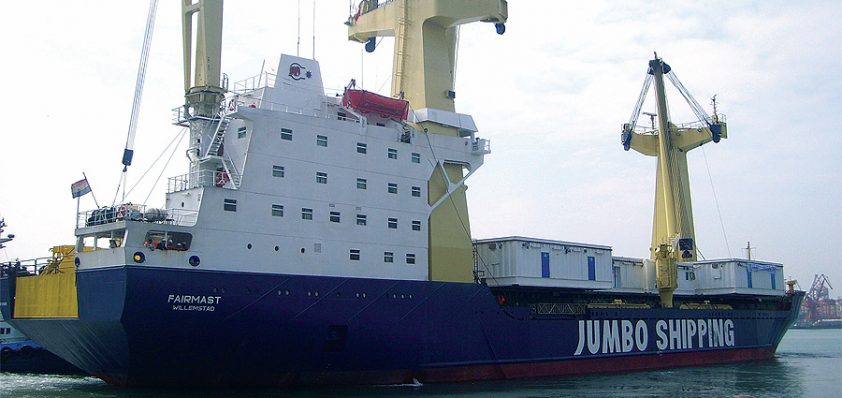 Accommodating the industry
With over 30 years experience in the oil and gas, marine, nuclear and renewable energy industries, Intech-Power provides specialist project management, engineering and design services, as well as the deliverance of tailor-made expert products.
The company maintains two locations in Scotland with offices in Aberdeen and Thurso, an office in Rotterdam, Holland and manufacturing facilities in the UK and China. Intech-Power's team of highly experienced professional engineers have managed large integrated projects across the company's four main divisions of modular construction, drilling, renewable energies and nuclear decommissioning. Intech-Power has delivered its premier solutions to projects throughout the world, including Europe, Russia, the Middle East, the Far East, Africa, Australia, the USA, Mexico and China – no project is out of bounds and the company is always willing to travel anywhere in the world to service its existing and future customers.
The drilling division has extensive experience on both offshore and onshore operations and covers facility modifications; upgrades to mud handling systems, mechanical, electrical and rotating equipment; derrick upgrades; the installation of top-drive systems, BOP (blowout preventer) and choke manifold systems. This division also develops, supplies and installs its own specialist downhole drilling and well testing equipment, and has the ability to construct products and put together drilling packages for a client's specific needs, the company delivers a truly personalised solution.
The modular division produces a comprehensive range of accommodation modules in various sizes, from the standard 2/4 person, ISO accommodation unit through to fully integrated, stand-alone accommodation modules for up to 500 people. The company's stand-alone modules are supplied with high quality, custom designed mess rooms and kitchens, recreation rooms, cinema, gymnasium, sauna, offices, hospital and control rooms, incorporating superior levels of comfort and cutting edge facilities. All Intech-Power's modules have the internationally recognised A60 fire rating as standard, but are also available with higher international standards such as A120, H60, EEx and 'Blast Resistant'. The company was recently selected to provide the turnkey supply of a blast resistant module to provide 'a place of safe refuge' for up to fifty people during a potential emergency situation at a major oil and gas company's facilities in Scotland.
The nuclear division based in Thurso works under a 'framework agreement' with the UKAEA at Dounreay, providing a range of project management and engineering services. As well as once being an operational nuclear power station, Dounreay was also a nuclear research facility giving the site a number of complex buildings that must now be safely decommissioned. Intech-Power delivers flexible design solutions to aid the Dounreay site restoration team with their project demands and deadlines during this decommissioning phase.
The renewable energy division is also based in Thurso, situated on the shores of the Pentland Firth. Boasting some of the most consistent winds and best wave and tidal resources in the world, the Pentland Firth has a potential electricity generating capacity of over a gigawatt. Intech-Power is currently working with a number of marine energy developers providing them with local project management and engineering support for the installation and maintenance of wind, tidal and wave devices.
Dennis Winpenny, managing director of Intech-Power, outlines the company's key strengths: "We're very flexible; as soon as we learn of a project we contact the potential clients and visit them – no matter where they are in the world. We make ourselves available by being there and chasing work, always aiming to be ahead of the competition. We also understand that the quality of our work, the delivery of our service in accordance with our stated schedules and budget is of paramount importance. As part of our drive to continually improve, we have recently appointed a highly skilled project manager with over 30 years experience to undertake a company wide 'peer review' of all of our management functions, operating systems, quality management and safety systems.
"We are highly experienced in our chosen industries and are geared up to take anything on," he continues. "We take a hard look at our client's problems and what they are looking for to find a package to fit – we never say we cannot undertake a project. Experience has shown us that if we look through our work history, talk with our industry contacts and companies we have worked with on previous projects, a solution can always be found. We build relationships, we are aggressive in the marketplace and we look for opportunities – that is the key to our success."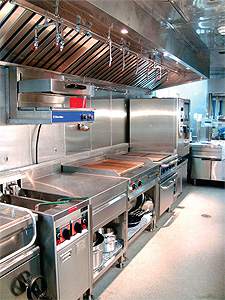 With an extensive range of experience and capabilities in architectural, drilling, renewable and nuclear engineering, and the supply of associated support systems such as HVAC, electrical, F&G, instrumentation, piping, mechanical, structural and outfitting engineering, Intech-Power is continually entering new markets of project execution. The company has recently completed a contract for the supply of two 80-person, fully-supported accommodation modules for Jack-Up Barge, a Dutch company experienced in the provision of offshore marine services. It is also currently engaged in the major upgrading of the jack-up barge Seafox 7, owned by Workfox, a leading Dutch offshore marine service company.
Dennis highlights more of the company's current activities: "We've been working for the past year with an onshore drilling company currently carrying out operations in the north of Scotland. We provided project management, engineering design services and carried out the installation of choke manifolds, well testing equipment, crude oil holding tanks etc. We've also just released our new and revolutionary ISO accommodation unit, which has been under development for the last eighteen months, to widespread acclaim. The units are a step change for the industry and incorporate lightweight materials and revolutionary safety features that will alleviate the OIMs' (offshore installation managers) problems associated with overcrowding when extra man power is required offshore.
"We also recently conducted an on-board site survey of existing offshore accommodation units in Gabon, for a UK based company, and a further two accommodation surveys for a company based in Holland. We are now in detailed contract discussions with both companies and are very hopeful that we can reach an agreement with both in the near future."
Intech-Power's quality, health, safety and environmental credentials are among the best in the industry. Its simple aim is to have 'no accidents, no injuries, no damage to plant or the environment.' The company strives to ensure that its designs are efficient, safe to build, safe to install and safe to use, whilst minimising any adverse impact on the environment and remaining compatible to clients' needs. All work is undertaken strictly in accordance with ISO 9001 and Intech-Power's own in-house, quality and safety management systems.
Despite the financial crisis, Dennis maintains a positive outlook for the future: "There is a lot of pessimism in the industry at the moment; however I stay optimistic, I talk things up and stay positive, otherwise there is a risk that we may talk ourselves into a deeper depression. The cost of oil will climb back up and in the meantime we will continue to be an aggressive contender in the market. We also have an expansion programme currently underway, we are recruiting more people and we're planning to build a new office block in Aberdeen. We are also working hard to further cement our relationships with our partners overseas, in China, Singapore, Malaysia and Indonesia with a view to further expanding our business in these areas. Intech-Power also has a number of expansion plans in place to aid its further development as a key player in the offshore and onshore, oil and gas, marine and nuclear industries."
Dennis highlights Intech-Power's business expansion plan: "We're planning to expand our services to a number of our existing clients by offering them experienced project management, engineering and design services. Our plan is to develop and grow our engineering and design services by letting our clients see how they can also grow their business by using Intech-Power as their own 'in house' engineering division, the result is a win-win situation for both companies.
"By providing advanced technical support services to our clients under the terms of a joint venture agreement, our clients will in turn be able to approach their own customers with a proposal, which will fully guarantee a project from start to finish. By utilising our experience, track record, technical resources and facilities, aligned and integrated with their own range of services, our clients will be able to provide their clients with a turnkey solution that is cost effective, fully accountable and administered under the terms of a single contract," he concludes.
Intech-Power
Services Modular buildings, drilling, nuclear and renewable energy services