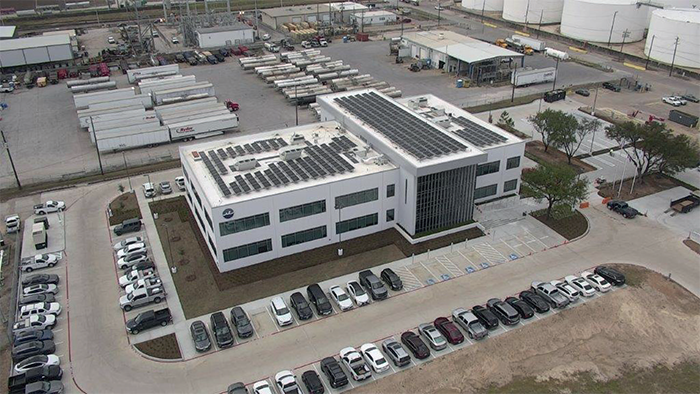 Intercontinental Terminals Company exhibits strategic prowess in the management of 19 million barrels of storage worldwide
Founded in 1972 as a joint venture between Mitsui & Co Ltd, Company USA and a private owner, Intercontinental Terminals Company (ITC) spent the first 30 or so years of operations growing its footprint in the US. Other than a further acquisition of 180 acres of land for its Pasadena location, the business has focused on expanding its existing capacities and international reach since the mid-noughties. In 2010, the ITC-Rubis Terminal Antwerp, which is a joint venture between ITC and Rubis Terminal, opened offering storage and transportation services for petrochemical liquids and liquified gases. ITC now has four facilities in its portfolio: Deer Park and Pasadena in Texas, for petrochemicals and finished petroleum products, Baton Rouge in Louisiana, and ITC-Rubis.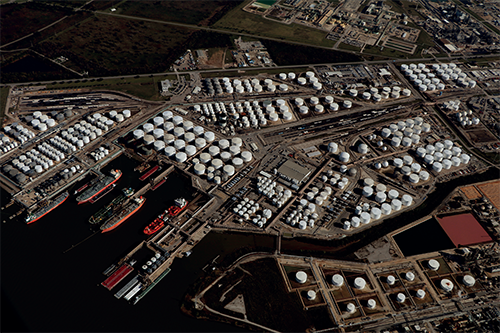 Establishing two bases on the Houston Ship Channel, one at Port Allen on the Mississippi river and another in one of Europe's largest seaports, was by no means a happy accident. Today, ITC is wholly owned by Mitsui & Co Ltd Company USA and describes itself as a growth-oriented terminal services company, strategically positioned internationally across key market hubs. With a combined operating capacity of approximately 19 million barrels at its four locations, the business is not only one of the largest storers of Methanol in the world, but also one of the most premium in the services that it offers.
"In essence, our day-to-day business is leasing storage tanks and providing logistics services to our customers," states Brent Weber, Chief Executive Officer. "That is the core business of ITC. We offer all modes of terminal services including marine services for barge and vessel, rail cars, tank trucks, and pipelines. For example, our Pasadena terminal is currently 100 percent dedicated to finished petroleum products, with the capacity to hold 6.8 million barrels and move 20 million, in-and-out, every month. This can also include gasoline blend stocks, diesel, jet fuel, and finished gasoline for the largest producers and traders in the world.
"ITC Pasadena is heavily connected to pipeline networks including both the Colonial Gasoline pipeline and the Explorer pipeline, with the former travelling 5500 miles up the eastern seaboard and the latter through the Midwest to Chicago. On account of our infrastructure, ITC Pasadena is responsible for loading out a great deal of the gasoline for export to foreign countries all over the world, roughly 20 large vessels each month. We are pipeline connected to some of the largest refineries in the Gulf Coast."
ITC Deer Park has been hugely successful in the Methanol industry as well, which Brent cites as the consequence of an initiative devised by the company's previous leadership team. Some years ago, ITC leadership saw an opportunity to develop the Deer Park facility on a hub concept that involves storing customers' similar product lines in the same terminal, thus making it easier for them to conduct business together. As a result of its superior infrastructure and logistics, the enterprise has attracted the continued custom of some of the sector's key players.
The Deer Park site handles gases and liquid chemicals, such as Methanol, aromatics, and ethanol, as well as petroleum products like gasoline, distillates and we also store base oil and lubricants. "Here at the headquarters in Deer Park we offer a range of tank designs," Brent says. "We have some of the traditional fixed roof storage tanks, a collection of internal and external floating roof tanks, and pressure vessels for handling LPG. In our industry, most of the storage units are built the same way. What sets ours apart at ITC Deer Park are the dedicated dock lines from each tank to multiple docks at the facility, which is unique in the business.
"In other words when a customer leases a tank, they have their own dock line to multiple marine outlets instead of just one that's shared by multiple tanks and possibly multiple clients'.
"The system differs at Pasadena on account of its specialization in finished petroleum products and being built for purpose. However, due to it being a newer terminal with more up-to-date technology, we are able to move product at an extremely fast rate. We have roughly enough land to build another four million barrels of storage at ITC Pasadena, and we are actively marketing that this project commercially. We are always looking to sign new commercial deals and partner with good companies to help make everyone successful. Similarly, at Deer Park, we have around two million barrels of land that we are marketing for expansion. Besides generating further commercial interest with this excess of over six million barrels in total, we are always looking to grow the business through acquisitions, alongside efficiency and throughput."
When it comes to sustainability, companies within the terminal business have a uniquely large impact on the green initiatives of the industry's customer base. "Our clients who are producers and traders of chemicals, gases and fuel, are required to focus on scopes one, two and three when it comes to emissions. Although scopes one and two are directly linked to the client's own activities, scope three refers to the emissions created by their supply chain and logistics operations." As Brent details further: "We are part of our customers' scope three emissions as they move product through our terminals, so our focus is to reduce our emissions as much as possible in order to be a greener terminal for the environment, ourselves and also our loyal clients.
"We have implemented a three-phase approach: 'transition' into 'reduction' and 'offset,' across our four key de-carbonization areas: natural gas, electricity, gasoline and diesel. We recently installed solar panels on our new headquarters building which provides 30 percent of the electricity. In August 2021 we went into the renewable energy credit market as we achieved a 100 percent offset for our electricity consumption. In tackling our gasoline and diesel usage we have optimized our fleet by partially transitioning to electric alternatives and removing unnecessary combustion engine vehicles. Our consumption of natural gas is the largest emissions base that we are working on, as we are regulated by law to use flares and thermal oxidizers in our processes, but even this has been reduced by 40 percent by new equipment and optimization.
"Our line of work is generally labor-intensive, meaning it requires a lot of manpower and a huge emphasis on safety," Brent concludes. "Safety is our first core value and one of five core values of ITC, with the other four being: honesty, integrity, dedication and respect, which collectively are the foundations of our working culture. Our employees make ITC successful, so as CEO, the biggest task for me recently has been looking into our benefit programs, compensation structure, and employee development programs to improve retention and employee benefits. One of ITC's strategic objectives over the next five years is to be the preferred employer among all terminal companies on the Houston Ship Channel. Our goal is to store and move our customers' products as safely and efficiently as possible, but within that, our number one goal is to always ensure that nobody gets hurt in the process."
www.iterm.com