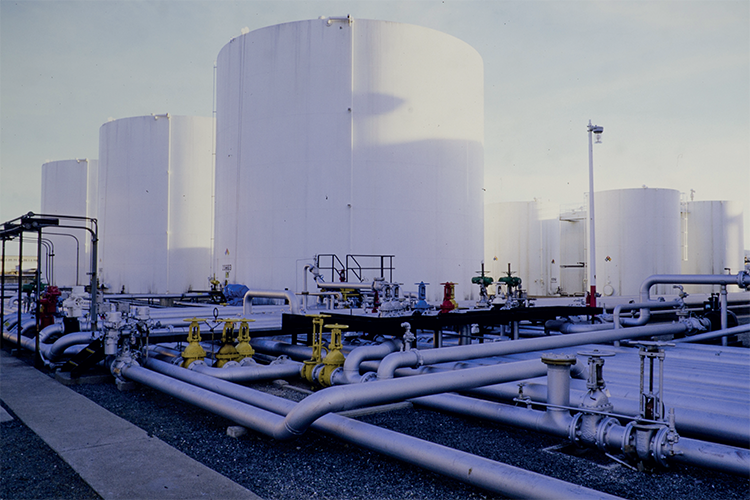 International-Matex Tank Terminals
Sustainable storage solutions
Founded in 1939 by James 'J.J.' Coleman, International- Matex Tank Terminals (IMTT) is now one of North America's leading bulk liquid storage suppliers
With over 80 years of experience in the terminaling industry, IMTT now runs its 19 terminals with a vast amount of operational expertise and institutional knowledge. Continuing its years of success, the company is now stepping confidently into new projects within the renewable energy market.
Chief Executive Officer, Carlin Conner, details some of the company's history: "The first terminal was in Avondale, LA, and from humble beginnings, IMTT now operates in eight US states and Canada. Its facilities range from the six-tank facility in Alamogordo, to the now 16 million-barrel St. Rose terminal.
"In the 1970s, looking to gain a foothold in the US market, the Dutch legacy storage company Van Ommeren approached the Colemans about a partnership. The two companies were both multi-generational family operations, and together formed a joint venture that would last for 25 years. The Van Ommeren partnership also added 'Matex,' an abbreviation of a Dutch phrase, to the name International- Matex Tank Terminals."
Through this partnership the company continued to grow, and see ongoing success. "Through the 1980s and 1990s, IMTT expanded under the leadership of Tommy Coleman and Rick Courtney," says Carlin. "The company first ventured into Canada in 1988, investing in its Quebec terminal, and later establishing an operations agreement with a crude terminal in Newfoundland in 1998.
"In 1990, IMTT invested back home in Louisiana, purchasing the Gretna terminal across the river from New Orleans. Soon after, IMTT ventured into Richmond and Chesapeake in Virginia, then into the West Coast, acquiring a terminal north of Oakland from Phillips 66 in 1995. It acquired the first piece of its Bayonne terminal from Pittston Oil in 1983. A decade later, IMTT purchased a piece of adjacent land from Exxon, and rounded out the terminal with an acquisition from Powell Duffryn in 1996. When Royal Pakhoed merged with Van Ommeren in 1999 to create Vopak, IMTT was in competition with Pakhoed's US arm Paktank. The Colemans bought out the partnership, and IMTT became a fully independent company once again," he adds.
This regained independence did not slow down IMTT's trajectory of growth, as the company won a bid in 2003 to operate an Exxon terminal in Joliet, IL, and added Lemont soon after. Over the following decade, the company would be acquired by the Macquarie Infrastructure Company, and the remaining members of the Coleman family would step down. As recently as December 2020, the company changed hands again, and it is now under the control of Riverstone Holdings.
"Riverstone has raised $42 billion since its inception in 2000, and has significant experience investing in bulk liquid terminal platforms, including prior ownership interests in Kinder Morgan, Buckeye, Magellan, and Gibson. Now operating as a privately-owned company, IMTT is able to optimize its capital structure and pursue growth initiatives, as well as strategic partnerships, that are currently better suited under private ownership," Carlin summarizes.
IMTT has a long history of operational success in the terminaling industry; the company's longevity means that it is able to provide a range of services, informed by generations of experience and expertise. As Carlin explains: "IMTT provides storage and logistical services for a diverse range of products, including refined petroleum and related feedstocks, renewable fuels, vegetable oils, and complex chemicals, which produce products from dish soap to foam insulation.
"IMTT's core capabilities include bulk liquid storage and handling, heating and blending services, facility design and construction, and inventory management. Thirteen terminals have marine connectivity, including the deepest draft ship dock in the New York Harbor."
Having successfully adapted to the changing storage needs of various industries for decades, IMTT continues to take on a number of diverse and exciting projects. "IMTT is currently working on a project at its Avondale facility in cooperation with Fuji Vegetable Oil, which broke ground in 2018. IMTT leased property to Fuji and has both constructed new storage capacity, and repurposed existing capacity for Fuji's refined vegetable oil and feedstock. This long-term contract will establish IMTT's Avondale terminal as a hub for liquid vegetable products for a long time," Carlin reveals.
IMTT is also investing a significant amount of money on strategic projects that will connect the company with new and existing customers. "We see a lot of this interest along the lower Mississippi River," describes Carlin. "For example, we're currently investing nearly $400 million across four major projects.
"One project includes construction of two five-mile pipelines to Diamond Green Diesel near IMTT's St. Rose terminal, in order to provide logistics for both the company's feedstock, and the renewable diesel fuels produced at IMTT's new facility. This also gave IMTT a great opportunity to repurpose some black oil storage, to produce cleaner products and advance long-term strategic goals," he goes on.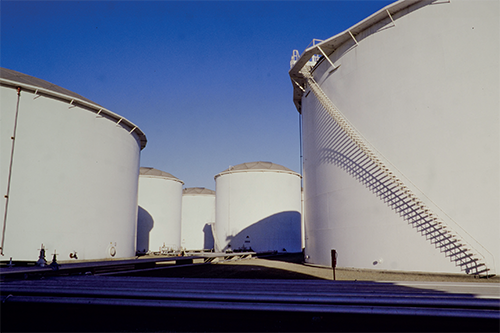 IMTT is committed to environmentally and ethically conscious practices; this is evidenced by the fact that all the company's facilities are fully permitted for air emissions, water effluents, and waste management. Additionally, at each IMTT facility, professional managers ensure operations are in compliance with safety measures. A strong security program, fully compliant with Coast Guard and Homeland Security requirements, is in place at all 19 terminals, and they are regularly subjected to internal and third-party EHSS audits.
As market trends continue to prioritize 'green' energy sources over traditional petrol-based solutions, IMTT has responded to this new demand by expanding its investment in the renewable fuels space. "IMTT has recently announced a project with REG to build six new tanks for its feedstock and finished product, as well as pipelines and other logistics infrastructure to help REG move these liquids across different modalities," states Carlin. "We expect this to be connected via pipeline to nearly one-third of the nation's renewable diesel production capacity as of 2023. This is a long-term contract in greener products that speaks to what the industry currently demands. IMTT is investing to meet the needs of both legacy customers and new ones. This project plus our DGD project in St. Rose are examples of legacy logistics solutions for the renewable markets."
Investing in renewable energy is not only a logical business decision; "IMTT is committed to developing and offering lower-carbon infrastructure solutions to the renewable fuels industry," Carlin affirms. "Our existing terminal locations are well positioned within major refining, processing, and chemical production centers to deliver innovative solutions for the evolving energy needs of our customers.
"Additionally, given that 13 of our 19 terminals have marine access, and many are located within close proximity to major ports, we are well positioned to provide clean bunker fuel solutions to the shipping industry, as shippers seek to reduce their carbon footprints. IMTT is also pursuing the installation of solar panels and LED lighting to reduce its greenhouse gas emissions."
In addition to IMTT's petroleum storage business, it is expanding to service 'cleaner and greener' infrastructure in increasingly high demand. "We're executing around $400 million worth of non-petroleum-based capital projects right now, which really highlights where the future is headed when it comes to sourcing energy," says Carlin.
Several of its terminals were in the path of Hurricane Ida this August. "First and foremost, we are fortunate that none of our employees suffered any injuries from Hurricane Ida," determines Carlin. "Our four assets on the Lower Mississippi River suffered some insulation damage, but there were no leaks or environmental hazards. IMTT implemented its well tested well-tested hurricane response plan, while collaborating with industry partners to safely restore terminal operations shortly after the storm," he adds.
IMTT is unique in its ability to endure, be that through decades of changing industry demands, and market cycles. The company has consolidated its strength over the years through the implementation of a stringent safety code, an innovative mindset, and a deep commitment to the needs of its customers. As Carlin details: "In addition, IMTT has found ways to innovate and grow through the creative repurposing of its assets, and investment in capital projects that continue to service clients as they move toward a greener future.
"In an effort to reduce its carbon footprint, IMTT is investing in LED lighting at all of its facilities, as well as integrating engineering and operations on initiatives to improve heating efficiency through steam conservation efforts. Another one of our strengths lies in the longevity of our customer relationships; they are a testament to IMTT's commitment to customer care."
Heading into 2022, IMTT now embarks on a capital pilot project in its Bayonne facility, to install solar panels on a number of select infrastructures. The panels utilize a thin-film technology that adheres directly to a structure with negligible weight load and no added wind load," informs Carlin. "IMTT is investing significant resources to explore and engineer the expansion of this technology to tank roofs, ground covers, and parking canopies. The company is exploring options for similar installations at its Illinois and California terminals.
"While we continue to complete engineering and construction on contracted projects, the company is also focused on the future, and is actively involved in collaborative discussions with existing and potential new customers, to provide infrastructure solutions in support of the energy transition."
Since it's founding in 1939, IMTT has continued to evolve to meet the ever-changing needs of its customers. Having successfully adapted for so long, IMTT's new venture into renewable energy is promising for the planet, as well as the company itself. "Over the next three to five years we will continue to use the strategic location of our existing assets, and our multi-modal capabilities, to increase our exposure to clean fuels. This will no doubt complement the legacy of our business," Carlin concludes.
International-Matex Tank Terminals (IMTT)
www.imtt.com
Services: Bulk liquid storage