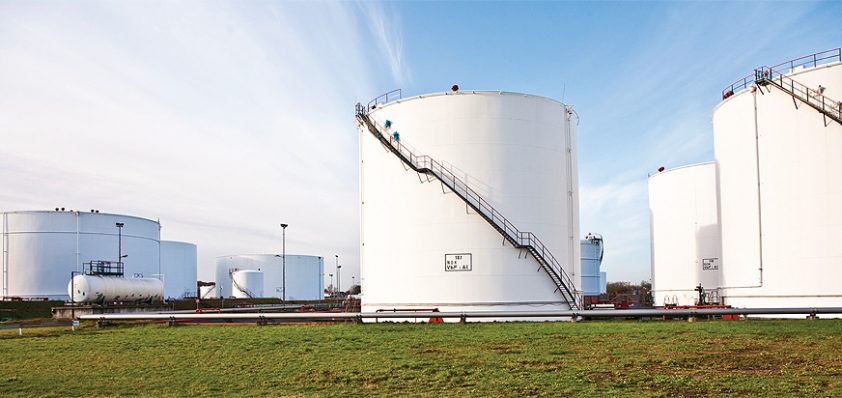 Contained growth
Headquartered in Gothenburg, Sweden, independent storage company for petroleum products and petrochemicals InterTank strives to be a reliable and competitive storage partner for its broad customer base. Dedicated to providing continuous and proactive support to its clients, the company currently conducts activities at 16 Nordic ports and has a total of 600,000 m3 of storage capacity for liquid bulk products. Able to handle an impressive portfolio of products, the company merges this versatility with a commitment to reliability and trust with the goal of maintaining its strong reputation as a proactive business partner to customers.


Providing some information on the origins of InterTank, Managing Director Fredrik Lilja begins: "We were founded in January 2012 and I personally joined the company having worked for Nordic Storage for approximately ten years where I at the time of my departure served as Managing Director. Other members of the team have been with companies such as Van Ommeren, Paktank, Simon Storage and Odfjell. Despite challenging market conditions and a mostly backward-dated market, the business has gradually grown year-on-year and as of today we have access to approximately 600,000 m3 of storage capacity. Products we are able to store and handle include, but are not limited to, Jet A1, diesel, gasoline, HFO, VGO, caustic soda; sulphuric acid, ethanol, fertilisers and various bi-oils."
Continuing with an overview on market trends for products within its portfolio, Fredrik adds: "The range of different bio-fuels is clearly increasing, although volumes are in comparison to refined oil products that are still rather modest. In fact, the local distribution of heating oil and HFO in Nordic countries is slowing as fossil fuels are being replaced by alternative sources of energy. The overall demand for gasoline and diesel within the countries appears to be rather stable, with gasoline consumption slightly decreasing and diesel demand witnessing growth. Meanwhile, the consumption of ethanol as a road fuel has decreased significantly over the years in Sweden as subsidies/tax/duty reductions have been revised and/or reduced. However, the overall demand for storage of HFO/VGO for trading and/or transhipment purposes, which in volume is by far the biggest business segment in Sweden and Denmark, has remained fairly strong over the year, with the demand for distillate storage also remaining positive for the time being."
With the vast majority of the independent storage located in the Nordic countries used primarily for trading and transhipment purposes rather than local distribution, InterTank's terminals in Scandinavia are strategically located to the main export outlets in the Baltic Sea for this line of business. This is particularly true of Sweden, which has huge storage capacity due to a boom in domestic oil consumption in the country in the 1970s, which at the time stood at more than 30 million tonnes per year. With infrastructure built for this demand, as well as the state building their own terminals for strategic reserves, the country's terminals have since been converted into transhipment and contango terminals for use by oil majors and traders following a drastic decline in consumption, which today stands at approximately 11 million tonnes.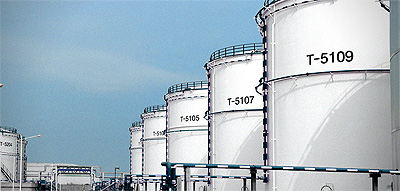 Operating as a niche player with longstanding experience of the storage market and operating conditions within the Nordic countries, InterTank benefits from its knowledge of local conditions and markets in a competitive industry. However, Fredrik comments that the company's focus on customer satisfaction is also key to the company's strong presence in the storage market: "We care about our customers and try to help them in every way possible, keep our promises and try to deliver the best service and overall package possible with a minimum of bureaucracy. A tank is a tank, you can't change its location, size or many of its characteristics – unless you want to undertake major investments – however you can provide a service level that always meets or exceeds customer expectations. To us, tank storage is a service more than anything else, and if people buy a service from us we want to ensure our customers feel that, as their service provider, we are doing whatever we can to help. In the long run I would say this is probably our greatest strength and asset."
Although the regional market has become increasingly more competitive over recent years due to significant moves by some global majors into the area, InterTank still sees a bright future ahead thanks to its versatility, customer focus and commitment to developing alongside market demand, as Fredrik concludes: "Looking back, this is actually the first time since InterTank was founded that the underlying market conditions have been quite favourable for storage providers in the Nordic countries. Moving forward, we will be strengthening operations by investing in a number of additional pipelines and some multipurpose tankage, which would be a nice complement to our current set up and structure. Enhanced flexibility will probably be a critical factor for terminals going forward. Moreover, we are also looking at opportunities outside of Scandinavia and have reinforced our team to enable us to pursue any such opportunities, if and when they arise."
InterTank
Services: Storage for petroleum products and petrochemicals