The next generation
George Manetas, CEO at Ionian Ship Management has long been an established figure in the shipping industry.
With a working history as an electrical engineer and recognised as a master tradesman, he has been working in the industry for a number of decades. With a successful past George felt compelled to take a step into ship management, establishing a group of businesses, working out of the hub of Fujairah in the UAE.
"Our group consists of a handful of companies," begins George. "Through our marine workshop we specialise in marine calibration, mechanical engineering and conducting refurbishment and surveying work. A second company manages three LPG vessels, an area in which we have a lot of experience and our third operation provides shipping management for 12 vessels, and has for two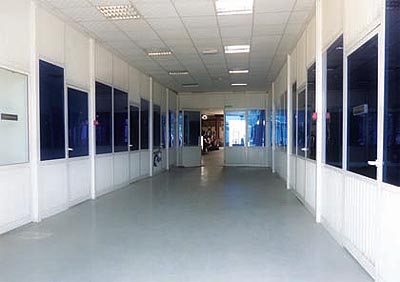 years undertaken full management on behalf of the owners, such as Vitol, chartering Aframax vessels."
Ionian Ship Management, Ionian Shipping Agency and Marine Safety Services collectively employ in the region of 160 personnel, each a specialist division operating both in the UAE and globally. Through its team of mechanical and electronic engineers it is able to provide calibration, inspection services and certification for safety equipment on vessels. Headquartered in the commanding trade centre overlooking the Arabian Sea, manual activities are undertaken at its premises in the port, a centre for the shipping community in the Middle East.
Over the last 12 months, industry demand has been varied, as George explains: "Our interests in vessel management and the chartering of fuel oil vessels has remained steady, but repair services has slowed down somewhat. However, this is a trend that I have witnessed before, and it will improve in time. We are very busy and I do not foresee any problems for the future." As he works towards retirement, George has appointed his two sons to eventually take full control of the business. "Having been in the industry for my entire career there have been many changes, and significantly over the last decade I have seen a growing demand from ship owners for a fast response time to service. We have consistently reacted to this, offering a 24-hour service. Benefitting from our location and facilities our clients recognise the advantages of using Ionian, and this has helped the business continue its growth," he adds.
All the vessels under its management have Lloyd's classification, and upgrading in line with this classification is a demanding operation. With a continued and growing interest in marine safety services, work on such a modern fleet can occasionally prove a challenge, particularly due to the many safety considerations "There is always a lot going on, be it on the ships or in the office. We are active all the time, ensuring any defect list is addressed in its entirety. This aspect of the business exists to improve the safety of the ship, and our team is focused on maintaining this, and as such we have become known in the market for our clear approach.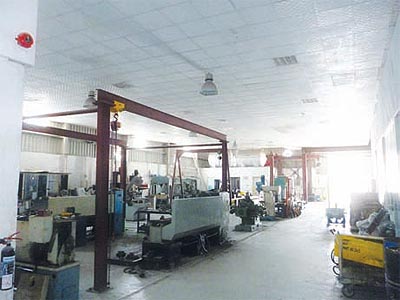 "My background in shipping, before starting the management company, has ensured I hold a clear understanding of the fundamental requirements on board vessels, and importantly how to treat the crew," says George. Recognised for its honesty, experience, background and quality service, its customers are from regions as far spread as the UK, the US, Greece and Singapore and have been returning for over 20 years. Such customers include New Shipping, Holland Bros, AMPTC, Benelux Overseas Inc, Capitol Shipping and Logistics, and Hellespont Group, all of which Ionian has been working together with for many years.
With the fresh management structure set to take full control of the business in the coming years the company begins to look towards further expansion. Commenting on the future plans, George points out: "We have employed two newly graduated personnel already as we work in line with our ISO accreditation and we are actively looking for another six young people, with new ideas to bring into the company. We expect to have realised this ambition before the end of the year." Operating today in a strong financial position, the success of the company has been consistent since its inception, providing marine safety services from its workshop. However, despite its strength, it is faced with logistical challenges as its team travels globally to carry out works installing a range of equipment, but through regular training and focus on its operations the business continues to strive forward.
"Over the next ten months we are looking to acquire contracts on another six to seven vessels and we have already been in discussions with those owners who have requested our management services. Business volume is set to increase and this is one of the main drivers behind recruiting more personnel, and there are also a greater number of local companies in the region looking to utilise our services. Not only is there an increase in shipping management demand but also an increase in the business of marine safety, and demand for our engineers and the fully equipped, modern technology which we have. Over the next four years I see the volume increasing by at least 25 per cent," concludes George.
Ionian Ship Management
Services: Ship management and marine services