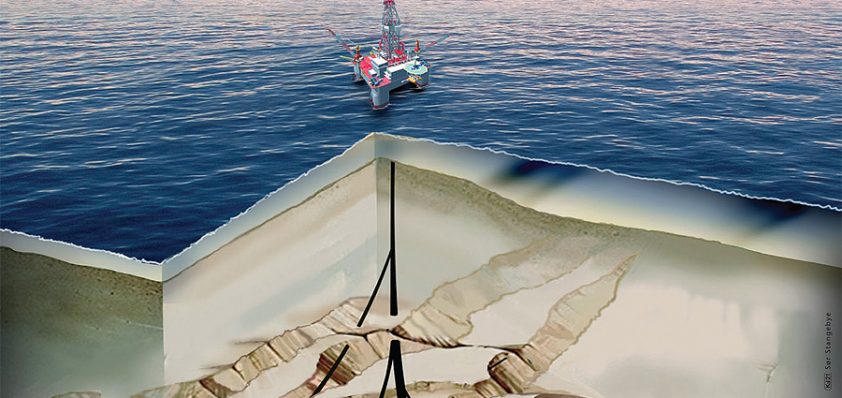 Suite dreams
As a provider of tools and services to the upstream petroleum industry, IPRES (Integrated Petroleum Resource and Economic Services) works closely with companies to make decisions that effect their development.
Established in 1995, IPRES has gradually built up its expertise in order to handle all the important uncertainties and risks typically occurring on investment projects along the entire value chain – from exploration feasibility projects and new field developments to production optimisations.
European Oil and Gas Magazine spoke to managing director Arvid Elvsborg to find out how the business has grown: "We are a 15-year-old company that started out as an integrated consultant with subsurface staff, before we looked at integration with technical subsurface data and the impact on economies of major upstream investments. We noticed that it was difficult to find software in the market that offered this kind of integrated work process to uncertainties and risks – this was in the late 1990s, approaching 2001.
"In 2003 we progressed from being a general consultancy company to focus on developing software using prototypes for consultancy. We started with a well planning tool and a couple of years later we explored offering generic software for field planning, having been working on field planning since 1998. Offshore field planning in particular is very complicated and we weren't sure if it was possible to fulfil most objectives with a generic tool, so we tailor-made the models in each development for different customers until 2008."
Oil and gas companies are measured on their success in developing new petroleum resources, reserves reported to the stock exchange and their ability to reach set production goals. IPRES Norway's self-developed IP (Integrated Petroleum) Suite is specifically designed to cover these areas and currently consists of four modules: IPRISKfield for field development planning, IPRISKwell for well planning, IPRISKforecast for production forecasting and IPRESOURCE for resource management and reporting.
Arvid comments on the company's offering: "We saw that we could undertake both well and field planning, but we had one major type of business here in Norway: we are dependent on the Norwegian market – we didn't start international marketing until recent years – and realised that companies had serious challenges when they carried out production forecasting. For example, when they tried to ascertain what could be produced in the next three years or even ten years. So, we developed a type of software, which we called IPRISKforecast, to solve this and it has become a business that is very heavily backed by our consultancy base.
"Our suite consists of three IPRISK tools, which are analytical tools to complete full evaluation of investments, whether it's a well, a field or forecasting how much will be produced. Forecasting might sound easy but if you have several fields and they contain a lot of wells with different products (oil, condensate, gas, water), then it can become complicated to say what will be produced in each field, with each well, and aggregate on a field-by-field basis with full stochastic uncertainty handling. This is the data that can be used with the database and reporting system for resources and processes, which is called IPRESOURCE.
"IPRESOURCE is like an accounting system because we have very tough requirements from corporate management and stock exchanges. From the end of last year we started to market our products as a set, which we called IP Suite. That is the big step forward, internationally as well, because we can cover a large part of the major investment decisions in the upstream business."
Turning his attention to the difficulties IPRES has overcome in its endeavours, Arvid reveals: "One of the biggest challenges we face is creating ease of use for all technical abilities and economists because if you add a lot of functionality, you also add complexity. Programming of the analytical models isn't as challenging compared to creating user friendliness and simulation speed. In IPRES products programming, it's easy to add or subtract functionality but the difficulty comes in achieving good communication with best performance companies.
"On field planning, there are so many different specialist disciplines involved that it's challenging to get products accepted by all specialists; subsurface people, drilling people, facility people and economists differ on what's important. We've managed to get the balance right, so that all of our systems are user friendly and fully integrated, which is the big difference between our competitors and us."
Continuing, he describes what drives the business: "We like to implement efficient decision support work processes – by using our tools, it becomes clear fairly quickly that it's the best way to use an integrated process." Organisations are already benefitting from IPRES' IP Suite, as Arvid reports: "IPRESOURCE was used by a state company in the Netherlands last autumn, which was a big step forward for us. We could show that the system and tailor making of the reports that the client wanted done could be done quickly.
"IPRISKforecast is our most recently launched tool but we have seen it put to good use, most recently with unconventional shale gas. Before us, there was nobody able to produce the right tools to monitor that kind of business. When it comes to well planning and field planning, Statoil is our most important client. Overall, we see a lot of potential for our offering internationally, as companies need our tools."
Indeed, IPRES is poised to capitalise on the global need for its expertise and is looking to make headway with its recently established presence in Houston. Arvid concludes: "We established an office in Houston because all the major US oil companies are there and conduct international work from there, so we can gain a foothold in the world's core markets. It's also where companies are particularly concerned with deepwater and that is the most challenging when it comes to complexity, investment levels and risks. Importantly, all of our tools can be used on-and-offshore. Our next step this year is to secure more customers in Houston before getting our solutions into the global market."
IPRES Norway
Services: Field planning, forecasting, resource management and reporting