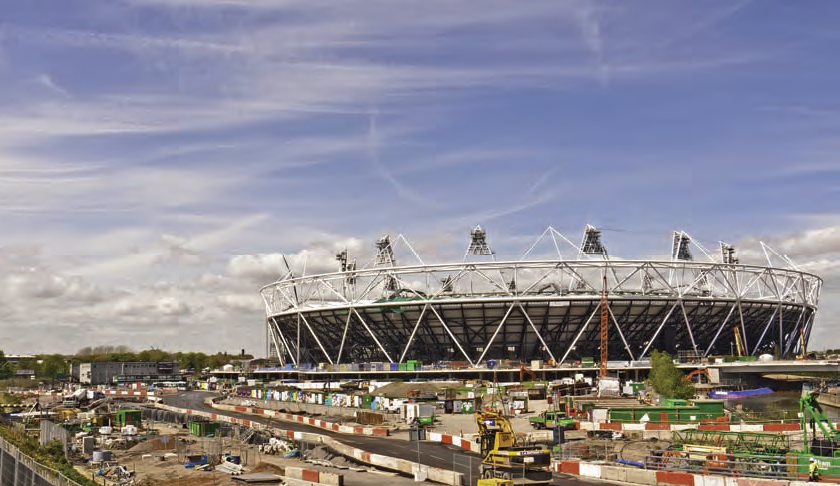 Forward thinking
It has been an eventful, productive and highly successful few years for Isolated Systems (ISL), the manufacturer, designer and supplier of bespoke engineering solutions.
Established in 1970, the company focused on anti-vibration equipment for the HVAC industry, before expanding into thermal insulation systems, acoustic enclosures, packaged skid units and thermal expansion compensators. The evolution of Isolated Systems' services and product range was steady, until the mid 2000s when Gary Peet joined as managing director. Since then the company's growth has accelerated and its reputation as an innovative solutions provider has soared.
"We used to be a very small company and limited in resources and capabilities, but our forward thinking chairman, David Colebrook looked for every potential opportunity out there that we could say yes to. This enabled us to take advantage of our then place in the market and take on bigger and more challenging jobs," says Barry Bend, sales manager at ISL. Having joined the company 15 months ago, Barry has been involved in major projects such as commercial building services/HVAC for the Olympic Village and the Shard.
"There were ten tower blocks built for the Olympic Village and each of these required ISL to supply pumping skids the size of a family saloon to service the air conditioning, water supply and so on. With some of our key suppliers, and in conjunction with major construction companies working on the project, we were able to deliver this product to support the development of the Olympic Village, as well as anti-vibration equipment, acoustic enclosures, pipework and design services to support the success of the 'Village'," highlights Barry. "Similarly, we have participated in the development of the most prestigious building in London by manufacturing isolated pumping skids, which are situated in the pump and services room to support all water and air conditioning services within the building."
With a wide product range, the company has developed a very broad customer base, particularly in the commercial building sector and the offshore oil and gas industry, which ISL offers its services and products on a global scale. "We supply everywhere from the North Sea to Australia, Brazil and the Scandinavian oil fields and are currently working in Korea. It is very typical for us to support products and companies on the other side of the world now," says Barry. "Because we have been around since 1970 we are finding that we might well be in the second or third cycle, whether that is replacement, refurbishment or repair. This means that not only are we acquiring new customers, we are also servicing customers that may have been with us in our earlier days."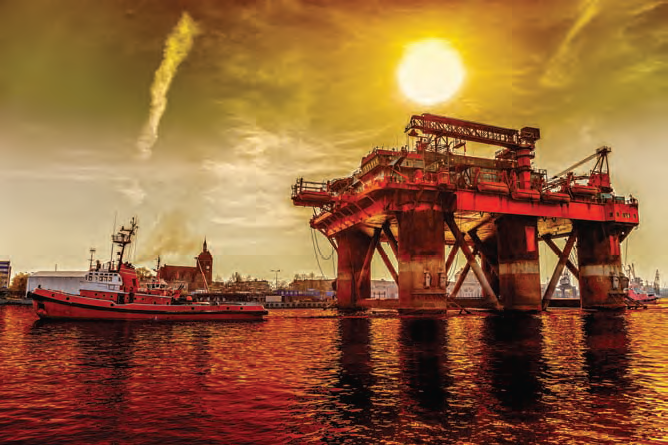 The incredible success the company has enjoyed recently has helped in its ongoing development of new and innovative products, as Barry explains: "At the end of our financial year, May 2013, we recorded our record sales year for the company. Also significant is the fact that we exceeded our first ever £1 million month in July 2013 and this month we will be processing business with our first ever £1 million plus order. However, the more sales we start to put through the business the more pressure goes on the in-house design team, which is why we have a very energetic and dynamic group of people. We are very proud to have recently launched a product range of low, medium and high thermal pipe insulation, specifically for the offshore oil and gas sector that can handle temperatures up to 1000 degrees centigrade."
ISL's Calcium Silicate High Temperature Pipe Insulation provides high quality pre-formed insulation for pipe assemblies in hot process applications, where fire protection and personal protection is required. Manufactured from non-combustible calcium silicate, this has an upper temperature limit of 1000 degrees centigrade and outer weather protection of anti-static silicone coated glass fibre fabric that is both waterproof and UV resistant. The pipe insulation also offers environmentally friendly insulation, manufactured from a unique blend of mineral components that have no toxic ingredients, asbestos, formaldehyde or ammonia. Furthermore, the product requires no maintenance after installation and can be easily removed for inspection and re-fitted.
Aware that innovative products and a dynamic design team is nothing without a sales team that offers excellent customer service, ISL is dedicated to the ongoing resourcing and training of its experienced sales engineering team, as Barry highlights: "I came into ISL from outside of this industry around 15 months ago, but I have a sales and marketing background and what was evident to me when I arrived at ISL was that we were extremely competent but lacked the ability to market what we do and tell people how good we are. It was a matter of turning this very skilled sales engineering team, which then comprised of five people, into a more proactive, innovative sales team that focuses on dialogue to see if there is any other aspect of the clients business we can help with. This increase in customer service has led to our record sales year and continued success."
To further enhance customer satisfaction, and in response to the increase in demand for its products and services, ISL recently extended its offering to include comprehensive site surveys, global support of its products, which includes full installation and commissioning of its systems from its qualified team of site engineers; this service extends to offshore facilities.
In anticipation of increased demand, the company has increased its sales team by more than 50 per cent and is currently training its new personnel to learn new skill sets. On top of this, the business is looking to move into new sectors such as food and beverage, as Barry concludes: "We are proactively looking for new opportunities in new sectors to keep the cash register going in the right direction. One area we are interested in is the food and beverage sector, and we are working on a project related to that at present. It is still at the R&D stage but we aim to talk to some key players with a view to launching this new product range."
Isolated Systems
Services: Bespoke engineering solutions