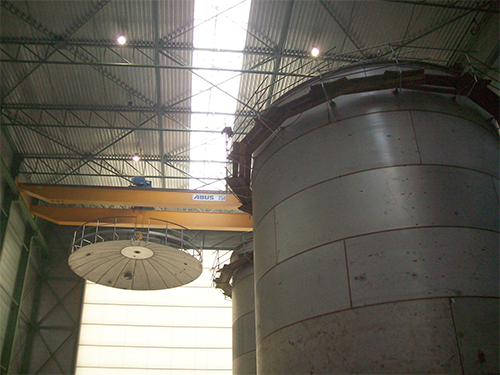 Opportunities in store
While Ivens Constructiebedrijf has grown in line with the port of Antwerp's development, it has maintained its family-run status and founded success as a stable SME.
Founded by Leon Ivens, the company is now overseen by his son, granddaughter and great grandson. Many Ivens' employees have been with the company for over three decades. "We are known for providing an excellent service and the fact we're still family owned is a base of continuity that allows us to achieve this," Ivens Constructiebedrijf's commercial and technical director, Jan Jochems, shares.
A strong sense of tradition underpins Ivens' progress, though the business is nothing if not dynamic. Today, the company undertakes a variety of activities from tank renovation to prefabrication. "We mostly work on tank building projects for the chemical and petrochemical industries," Jan reveals. "Our 80 years of experience has given us a wide knowledge in our business and we have become a company that undertakes nearly everything in-house.
"We have our own big fabrication facilities in our workshops in Antwerp, where we have a lot of machinery so that we can work independently. Additionally, we work outside a lot to install and erect the largest sizes of storage tanks. We are specialised in shop fabrication for storage tanks that are up to 4000 cubic metres in size, and we can erect equipment in our shops to then transport everything to the job sites of our clients."
Ivens' clients are mostly active in the chemical and petrochemical industries, though the company is obviously allied to the harbours as well, with many of its customers being situated in the ports of Antwerp and Rotterdam. "We take on many jobs abroad as well because we are experienced in engineering and supervision," Jan comments. "We can perform turnkey jobs, where we not only work on the storage tanks but where we take responsibility for multi-disciplinary activities."
Continuing, he elaborates on the organisation's approach: "We only produce tailor made projects. We work closely with our customers, involving a lot of engineering, and meet their high demands for quality and safety. Safety is one of the big issues and constraints for our customers and us. We have a lot of security procedures and we are VCA2 qualified, which is a safety system established for the petrochemical industry.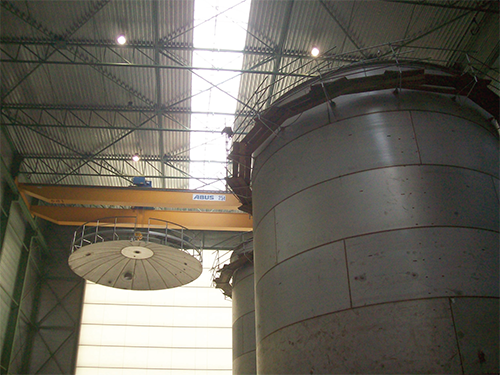 "We provide a great deal of training and education to ensure our workers operate in a safe mindset. We try to motivate our staff every day to keep safety in mind for every task. Similarly, we like to provide our employees with a pleasant environment, so this year we'll finish a new office building."
With thoughts turning to market conditions and the challenges that presented themselves over the past 18 months, Jan reveals that Ivens is in a strong position and hasn't lost any focus, in terms of delivering what clients' need. "Last year was a very good year as there was a lot of business to do in tank storage all over the world," says Jan. "We made investments in our machinery park and workshop capacity. However, we don't like to grow rapidly – it's more important for us to do a good job, so that we create the opportunities for repeat business.
"We always look to create good partnerships with clients. Now more than ever, they have performance targets with projects, standards to meet regarding quality and safety, and demands with budget and timing, so we like to find a good working solution. We hope the financial situation in the market will not decrease the amounts of investments in the ports around us."
While the recession has created some uncertainty in the market, there is always going to be a need for customers' solutions to be solved with the talent Ivens possesses – and the broad growing awareness of environmental concerns will enhance the company's potential. "We foresee some evolution in terms of environmental regulations and this is creating business for us because clients like to have tanks that operate on higher pressures and produce decreased emissions," Jan notes.
"Our clients are working in chemicals and petrochemicals, and we're in the business of storing chemical products, so it's clear that there is a big need to bring environmental issues to the forefront and these are very important to us. Clients tend to have many requirements in this respect. They speak to us about their problems and we find a solution, in terms of lowering emissions and presenting a lower risk to the environment.
"We are also building bigger tanks because of the demand for storing strategic and important products, such as gas and oil. In addition, maintenance is a hot issue because a lot of tanks in Europe are 30 years old or more, so many require revamp work. This is an area of the business in which we're concentrating and we very much see a stable market for us in the coming year."
Ivens Constructiebedrijf
Products: Storage for bulk liquids