James Forrest, EVP, Global E&U Industry Leader, Capgemini, discusses the energy sector's state of perpetual transformation 
With a background in engineering, and extensive global travel in the pursuit of progress, James Forrest has been on board with energy reform from the very beginning. He joined Ernst & Young in the 90s, and his expertise took him to New Zealand and eventually, Australia. At this point, Ernst & Young was acquired by Capgemini, with James leading a substantial industry reform project. A return to the UK brought account leadership and management experience, followed by acceptance of his current position as Global Head of Energy & Utilities at Capgemini, a role he has held for the past three years.
"The energy and utilities industry, as a whole, is responsible for 73 percent of global CO2 emissions. Given this tremendous impact, the sector has a huge opportunity to lead on climate change. I am passionate about sustainability and the energy transition. Climate change is the world's biggest existential risk and time is running out.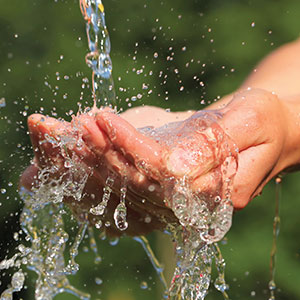 "I am constantly enthused by what we do as an organization and what we do for our customers. I have worked in the industry for 30 years, and the transition is massive. Now, more than ever, there is such a lot going on, and events in Russia and Ukraine have added a layer of complexity.
"What makes us different is our Intelligent Industry approach, which combines engineering with digital expertise. We have in excess of 60,000 engineers, with many working in the energy transition space. They work with customers to design and optimize wind and solar energy technology, as well as helping upstream companies make their operations more efficient.
"One such significant client is TotalEnergies, a multi-energy company that produces and markets energies on a global scale. The organization is committed to the energy transition, with 25 percent of its capital invested to that end. Over the past six years or so, we have been involved in a variety of energy transition projects with them. One such project is the Energy Landscape report that was undertaken as a joint venture, reporting to industry and reflecting on the energy sector's state of perpetual transformation."
Driving the transition
A further report of which James is particularly proud is Capgemini's Fit for net-zero: 55 Tech Quests to accelerate Europe's recovery and pave the way to climate neutrality. It was commissioned by Breakthrough Energy and provides a practical action plan and investment guide for policy makers and investors to help stimulate economic transition at the speed and scale needed to avoid the worst effects of climate change. With its 55 actionable recommendations for financial support, it targets the utilization of the European Commission's €750 billion recovery fund, and other innovation funding vehicles to transform Europe's economy and set it on course for climate neutrality by 2050.
Indeed, as James references, the energy market is in perpetual transformation, but looking ahead, he highlights the likely trends for the coming months. "I think energy prices will continue to be tricky moving forward. While Europe will be able to scrape through this winter, the following winter may prove problematic. There will be a lot of resultant pressure on markets and sources, and consequently, we will see more intervention to alleviate the situation. Equally, the energy markets are still not adequately set up for renewables, and require considerable redesign.
"I also anticipate an acceleration in energy transition off the back of the Inflation Reduction Act in the US. This investment into domestic energy production and clean energy promotion will push things forward significantly over the next year," he asserts. "In fact, we are starting to see the US pipping Europe to the post in terms of driving the transition forward. On the one hand, this is positive progression as it will drive innovation, but on the other, it will create some constraints and competition around resources."
Address wastage
For James, however, the biggest challenge facing the industry overall is how to reduce energy wastage. "If we have a period of extended price hikes, which seems to be the way things are going, there needs to be much more focus on how energy losses can be reduced. Energy reduction, in itself, is a source of negative carbon. If you look at the International Energy Agency's own analysis, it reflects considerable losses in the system. From generation to transmission and distribution, significant primary energy losses occur through the delivery system. In the US, 70 percent of energy is lost before it gets to the consumer, and in Europe, I think it is around 60 percent. That is significant and presents a massive opportunity.
"There has not been enough investment in this area in the last five years. If we are really going to reduce the industry's contribution to global CO2 emissions, then we need to tackle this issue. To this end, I believe much more investment in local energy is needed, from the perspectives of both onsite production and consumption, particularly when considering the footprint of large buildings. I think China has had a policy in place since 2007 to reduce energy by four percent per annum. If the rest of the world adopted that we would be in a much better place," he confirms.
"At Capgemini, for example," James continues, "our buildings have extensive footprints, and particularly so in India. We have launched a unique Energy Command Center (ECC), built on IoT-based architecture for intuitive resource management. It harnesses a data-driven approach, and employs digitalization to monitor and manage performance of our energy assets, further aiding the sustainability initiatives across our campuses in India. As a result, we have managed to reduce our overall energy consumption in the last year by 21 percent. Organizations operating large sites need to be doing much more of this type of activity to address the wastage issue."
Maintaining balance 
A further example of managing energy assets can be seen in the nationalgridESO Demand Flexibility Service (DFS) trials. Creating more flexibility on the electricity system is vital for running a clean, green and fair system. The service aims to reduce demand by rewarding participating customers. In times of system stress, it could avoid the use of expensive and polluting fossil fuel generators.
James is proud that Capgemini supported nationalgridESO in its trials, successfully delivering consumer demand flexibility at scale for the first time in British history. Having run five planned demonstration test events thus far, data from the first two events shows that consumer engagement exceeded expectations, with consumers overdelivering by over 35 percent against targets on both occasions. To date, the test events have delivered over 780MWh of real and projected demand reduction, whilst delivering participating providers with an anticipated £2.8 million in savings. More than one million households and businesses have signed up to participate, and 26 providers are currently involved, including several of the major energy suppliers.
According to James, for energy suppliers, the biggest immediate challenge moving forward will be how to balance their portfolio of carbon production while facilitating the transition to renewables. "They will need to convince investors that they are moving at pace, while maintaining the appropriate balance between carbon and renewables," James explains.
Project support
As an organization, Capgemini places considerable emphasis on its corporate, social responsibility and supports employees in their involvement in activities that reflect this commitment. James continues: "One of our clients, Anglian Water, encourages its alliance partners to get involved with its global community projects. I am lucky enough to participate in The Beacon Project, which is a collective effort to create reliable and sustainable water supply and sanitation services in a city of more than 90,000 people by 2030. It's in a fast-growing part of Nepal, where some consumers only received piped water for one hour each week. To date, we have managed to provide a consistent supply for seven hours every day. By improving bore hole driving, and delivering appropriate training in leakage maintenance and technology, the work has had a huge impact on the lives of people in that area. The project strives to be a model of best practice for delivering water, sanitation and hygiene in Nepal and beyond to help WaterAid in achieving Sustainable Development Goal 6. It's amazing to be supported by Capgemini in my involvement in such a worthwhile project," he concludes.