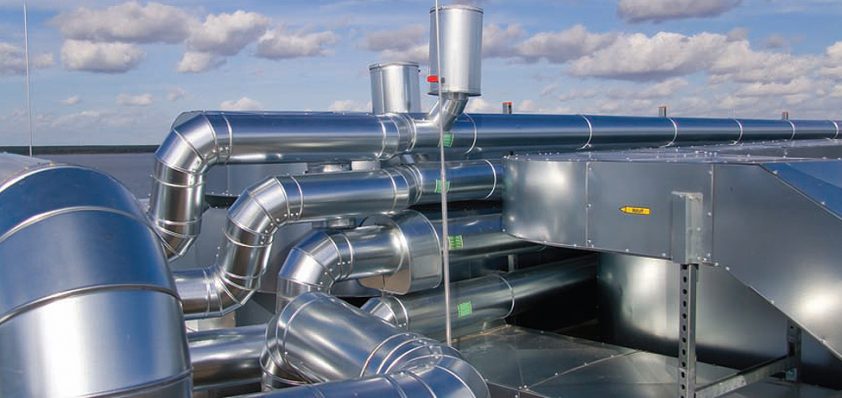 JL Marine & Engineering Pte Ltd
Growing reputation
JL Marine & Engineering Pte Ltd was originally established in Singapore with the primary vision of achieving a 'one-stop solution concept' for the heating, ventilation, air-conditioning (HVAC) and refrigeration needs of the marine and offshore industries.
From the outset the business worked through its strong and competent engineering and services teams to cater to the demanding needs of customers in the marine, offshore, petroleum and
manufacturing industries, endeavouring to achieve 100 per cent customer satisfaction in every project.
Today, as well as its headquarters in Singapore, JL Marine & Engineering has offices in China and Indonesia that support its clients in these local markets. Throughout its operations the business strives to be a market leader, with all its employees and systems geared towards providing clients with unparalleled quality in products and services. Accordingly JL has been certified to design & quality management system ISO 9001: 2000 since 2004.
JL Marine & Engineering carries out its work through various departments – design, production, service, project and marketing. The design department is responsible for preparing all of the necessary design control plans for a client and indicating the various design stages such as design review, verification and validation, as well as the responsibilities and authorities related to the design being developed. In this work JL Marine & Engineering has its highly skilled design engineers who manage all of the interfaces between the different groups involved in the design in order to ensure effective communications and clear assignment of the design responsibilities required.
The design department is responsible for a number of tasks that cover various disciplines and skills such as technical discussion and proposal with shipyards, technical agreement preparation, heat load calculations, air flow balancing design, product and equipment design catering for constrained space, machine room layout, duct layout and routing design, electrical and control design and commissioning reports. Naturally, JL Marine & Engineering's experience means that it is able to translate this design skill to a number of fields and applications that include oil tanker and bulk carrier vessels, oil rigs, accommodation barges, AHTs and living quarters.
Alongside design, JL Marine & Engineering prides itself on its production capabilities, with its head of the production department holding a degree in mechanical engineering as well as having many years of experience working as a commissioning engineer in demanding environments. The rest of the department consists of a team of experienced and qualified engineers, technicians, fabricators and fitters that ensure that production runs smoothly, efficiently and according to the strict schedules demanded in the marine and offshore environments.
This team works in a highly capable production environment that features the latest equipment such as bending and shearing machines, overhead and portable cranes, welding and brazing machines and various dedicated assembly areas for specific product lines.
JL Marine & Engineering's product portfolio consists of deck units, air handling units, condensing units, packaged units, ventilation equipment, refrigerant solutions, fire damper products and a range of accessories. Its air handling units (AHUs) come in nine standard sizes with a capacity up to 25,000 m3/h. They are assembled by standard PU panel module methods, with the outer and inner panel skins being made from galvanised steel or robust steel with baked painting. In terms of deck units, JL Marine & Engineering offers its VIKING programme of solutions, which consists of deck units for AC refrigeration in six sizes for various customer requirements.
For installation work JL Marine & Engineering has a dedicated project department that carries out installation and supervision as well as commissioning works. The company's project engineers carry out this work, travelling to the site to liaise with the client as well as other specialist engineers and fitters from JL, such as those installing duct and pipe work, piping and welding. Following this the company's experienced commissioning engineers undertake commissioning both locally and overseas either alone or in conjunction with local contractors when it comes to larger or more complex projects. Importantly, all commissioning work is undertaken in accordance to the strictest regulations and as per the Commissioning and Test Protocol to ensure that products are handed to the client in the optimum manner.
The company has continued to experience growth over recent years, demonstrating the reputation it is building for itself in its local market. The growing and dynamic markets in Asia, particularly in China, have ensured that the business has received regular orders from many leading clients in the sector. Because of its 20 years of experience the company is able to stay ahead of market trends and use the long-term relationships it has built with customers to stay ahead of the field in terms of innovation and development. With growth in the Asian shipping and offshore markets forecast to continue over the coming years there is little doubt that JL Marine & Engineering will play an important role in the development of its local sector.
JL Marine & Engineering Pte Ltd
Services: HVAC systems and solutions