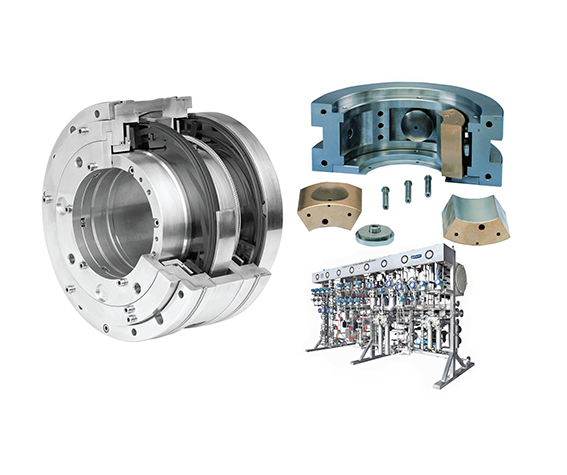 Components for success
John Crane is a global leader in the design, development and manufacture of products and services for the world's process and industrial markets.
With a history that stretches back over 95 years, the company has progressed from its roots as a packing manufacturer to become a world-leading supplier of mechanical seals, seal support systems, power transmission couplings and packing.
Its recently expanded product portfolio ensures customers now benefit from a genuinely integrated offering that includes specialised filtration systems, advanced hydrodynamic bearings, measurement and analysis technologies and artificial lift products for the oil and gas industries.
Steady growth has been achieved both organically and through acquisitions, a long series of which defines John Crane's history. The most recent example was US-based Turbo Components & Engineering (TCE), bought in 2011. It is organic growth that underlines the company's market popularity, however, and in February 2012 a new Service and Manufacturing Facility was opened in Jebel Ali Free Zone, Dubai to support the growing popularity of the John Crane name in the region. The 2000 square metre Service and Manufacturing Facility is located next to the 2000 square metre Middle East and Africa HQ. It also complements a number of service centres throughout the Middle East and Africa (MEA).
Ruben Alvarez, the managing director for Middle East and Africa, lays out further details on the new addition: "In Dubai, UAE, we now have our Middle East and Africa HQ, and service and manufacturing facility. It offers capabilities in full diagnostics, inspection, and refurbishment for wet seals, metal bellows, and dry gas seals. It also contains one of the world's largest state-of-the-art gas seal test rigs. Our MEA turbomachinery group and engineering team are also based there. Since opening the expansion has proven to be a great success, with our customers appreciating both the location and capabilities of the facility. Internally we have exceeded our objectives for operational efficiency and output capacity for seals, both manufactured and repaired. To facilitate further growth, the site was designed to be able to contain one more dry gas seal test rig, and its manufacturing capabilities can also be expanded based on market demand.
Due to the desert environment in which it was being constructed, energy efficiency played a crucial role in the Dubai facility expansion's design, and this was recognised with a Leadership in Energy and Environmental Design (LEED) silver certification by USGBC. The local desert environment provides a number of challenges to building design. However, two years of development and planning meant the building was able to overcome challenges such as the lack of renewable materials, dry and hot desert environment, lack of environmental knowledge in the area, and the experience of local building contractors to gain the LEED award.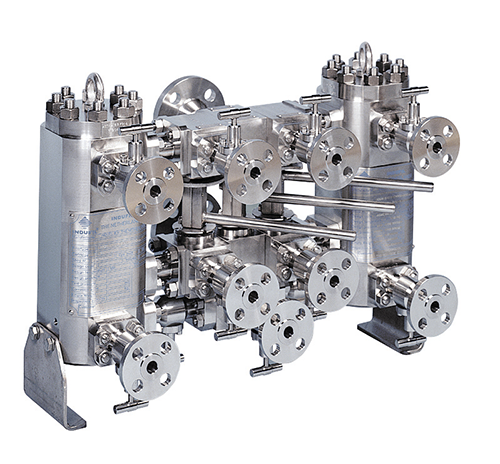 The Dubai Service and Manufacturing Facility supplements a number of sites already being operated by John Crane in the MEA region. Abu Dhabi, Kuwait, Bahrain, Azerbaijan, and most recently Atyrau in Kazakhstan for example each have a service centre dedicated to wet seal maintenance and repair, whilst Saudi Arabia has two located in Jubail and Yanbu. Dammam is home to the Saudi Arabian head office where both wet seal servicing and dry gas seal testing is carried out. Qatar also possesses a wet seal servicing and dry gas seal first point assessment strip and inspection facility. Northern Africa is home to John Crane wet seal service centres in Tripoli, Libya, Cairo, Egypt and Morocco, whilst South Africa has a number of centres as well as a full servicing and manufacturing plant in Johannesburg. Several currently unconfirmed locations are expected to open within the next two years.
The strength of John Crane's skills as well as its ubiquity means it has attracted the attention of many partners and projects throughout the MEA region. "We are very confident with our position in the market," Ruben says. "We have developed strong competitive advantages with technical, turbo, and service capabilities as well as won several strategically important projects. John Crane has the largest and most efficient service centre foot print in the area and we are looking forward to continuing working closely with our customers whilst developing our business."
Looking forward, John Crane already has a number of projects on its order books that are awaiting commission. They include ADCO's SAS field development, Gasco's Integrated Gas Development (IGD) initiative as well as its Shah gas development, the Borouge 3 petrochemical plant, ADNOC's Fertil project, and work with the Saudi Aramco Total Refining and Petrochemical Company (SATORP).
Ruben concludes with a confidence in the future of John Crane and its activities in the MEA region: "We will be the supplier of choice for engineering solutions within our portfolio. John Crane has evolved towards becoming an end-to-end solutions provider, delivering not just material but critical know-how and service expertise that is and will continue to be a reference for the Middle Eastern market."
John Crane
Products: Mechanical sales, power transmission couplings, specialised filtration systems, advanced hydrodynamic bearings, seal support systems and packing