Jordan Oil Terminals Company
Transforming Jordan's petroleum industry
The process of liberalisation of Jordan's downstream petroleum sector has been in progress for over ten years now. Since 2008, the market monopoly of the Jordan Petroleum Refinery Company (JPRC) has been unbundled after the expiry of the latter's concession agreement for the supply of petroleum products with the Arab nation's Government. As a result, multiple new players have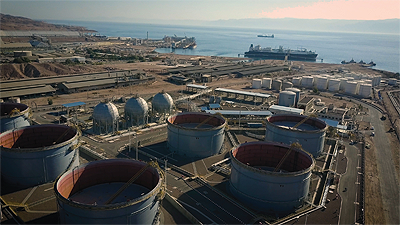 emerged and competition between these entities has been injected into the market and fostered ever since.
One of these new companies that have been established in this period, is the Jordan Oil Terminals Company (JOTC). Founded in 2015 and wholly-owned by the Government of the Hashemite Kingdom of Jordan, JOTC is the first independent, open-access storage provider in the country, offering world-class storage, handling, transportation, aviation fuelling, and bunkering services for local and regional clients in the petroleum industry.
"Following the restructuring of the industry in 2008, the supply chain has been unbundled and all the activities that used to be in JPRC's remit – importing, refining, storing, transporting, and marketing – have been divided into three parts," begins JOTC's co-founder and Commercial Director, Basheer Salaytah. "At the end of the supply chain, we now have three oil marketing companies (OMCs); then, JPRC remains engaged with refining and marketing mainly through a subsidiary OMC; while we are responsible for the storage of all kinds of petroleum products, such as heavy fuel oil, gasoline, diesel, jet fuel, and LPG. In fact, we are the only LPG storage company in Jordan."
Due to the fact that the market in Jordan is relatively small, JOTC operates on an openaccess principle, providing its storage capacity to every player serving the local market. "This is of great significance, because any new entrant can use our infrastructure, instead of having to build its own terminal. By leasing our tank terminals to a diversified base of customers, we encourage competition. In turn, the presence of multiple marketing and distribution companies gives more choice to the Jordanian customers in the market.
"The second key benefit of the open-access policy is that we can develop our assets in Aqaba in such a way that they become Jordan's gateway of petroleum products imports," Basheer points out. "We are also targeting the markets in Levant, like Iraq, Syria and Palestine. We are currently holding talks with a number of Iraqi exporters of heavy fuel oil and importers of gasoline to use our storage tanks in Aqaba and we also hope that once the political situation in Syria is settled and trade restrictions are lifted, we will be able to supply finished petroleum products to the Syrian market through Jordan, too."
As Jordan's only coastal city, Aqaba's strategic importance for the country's oil and gas industry cannot be downplayed. Alongside the Aqaba Heavy Oil Terminal, which was built in 1978, JOTC also runs the Aqaba Oil & LPG Terminal, whose commercial operations began in July 2018. Designed to make the storage and handling of gasoline, diesel, and LPG a smooth and hassle-free process, the automated terminal is presently handling 95 per cent of Jordan's gasoline imports.
Eager to strengthen its position in the country, JOTC is looking to shortly close the deal for the acquisition of JPRC's logistics assets and aviation fuelling capabilities. Basheer details: "When we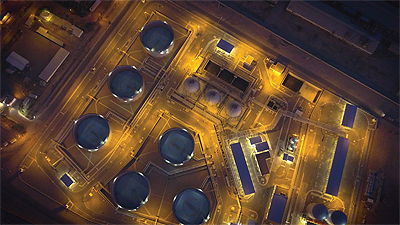 complete the acquisition, we will be able to handle more than 90 per cent of all oil and petroleum products imported into Jordan. The 220,000 m3 facility that we will have at our disposal, will increase our overall capacity to 860,000 m3 and our market share in Aqaba will grow from around 42 per cent to 69 per cent.
"Furthermore, we are set to become the exclusive provider of aviation fuelling services in all three airports in Jordan. We will be covering all kinds of aviation activity, including general aviation, short-haul, long-haul, and commuter flights; cargo or passenger services; military aviation; and fuelling with hydrant dispensers or bowser trucks."
Notwithstanding the undisputed significance of Aqaba's two terminals, Jordan's most strategic asset is and will remain the new Amman Strategic Terminal. Even though its official inauguration took place in June, the Kingdom's biggest reservoir of petroleum products had been operating commercially since January this year. Covering Jordan's demand for 34 days, the capital-based terminal contributes to the security of supply, especially in the case of an emergency.
"The Amman Strategic Terminal has state-ofthe- art infrastructure installed to meet worldclass standards, making it one of the region's most advanced terminals. It will be primarily used for the storage of the country's strategic stock of petroleum products and I think that its operation will guarantee that we do not experience a situation like the one we had during the Gulf War in the early 1990s. Back then, there was a shortage of oil supply from Iraq, which affected the Jordanian economy and, ultimately, the people's lives. With the new facility, we can rely on its capacity of 439,000 m3 to respond to any shortage that could occur, be it for political, logistical, or technical reason," Basheer explains.
One of JOTC's key roles as the main oil and gas storage provider in Jordan, is to upgrade and build essential infrastructure in the country to facilitate the operations taking place. Sharing the company's future intentions, Basheer concludes: "I should emphasise that the following ideas are still in their early stage, but we have plans to build another strategic stock terminal. At the moment, we are still examining the feasibility of this project. We are also looking to build pipelines between the different facilities. If we succeed in delivering reliable infrastructure, it will serve as a conduit to access markets in the Levant."
Jordan Oil Terminals Company (JOTC)
Services: Storage and handling; strategic stock management; aviation fuelling; transportation