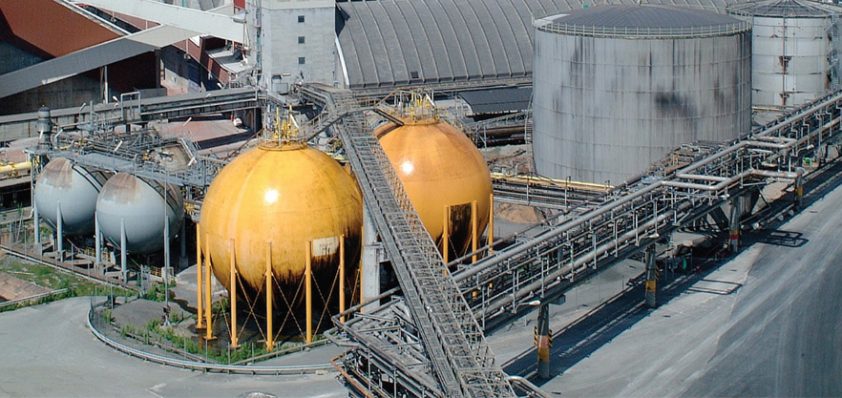 Truly first class
Jens Sigvald Cock founded JS Cock in 1897. At that time, the company sold valves and related equipment along with producing its own lubricating oil.
In 2009, 112 years after JS Cock was established, the company had 24 employees that were dispersed throughout the main office in Oslo and branch offices in Arendal, Bergen and Stavanger.
A family company for four generations, since 1976, Ivar S Cock, the founder's grandson, has managed the company. However over a gradual period of time, the fourth generation, Tobias Cock, the founder's great-grandson, will assume the responsibility of managing the company. Tobias Cock was educated at Heriot Watt University in Scotland where he was awarded a Bachelor's Degree in Engineering and Business with Honours. His work experience includes having worked at different TYCO Valve companies abroad, and for the last three years, he has had the responsibility of being the production-planning manager at Siemens in England.
Up until the late 1950s, the company's main products were different types of valves for ships and industry; piston rings for ship engines; filter systems for transformer oil and professional diving equipment. Today, JS Cock specialises in valves and related equipment to the oil and gas and petrochemical industries, as well as offering its own brand of paint/power coating. It is also the exclusive importer of Graco spraying equipment into Norway. The company's own paint brand, Power Coat, is designed for use in industry and shipping. Since 1984, JS Cock has been an exclusive importer of Graco's electric and gas powered spraying equipment for paint contractors and spraying shops, as well as providing paint line markingequipment for airports and parking lots. JS Cock has a network of over 200 distributors that stock Power Coat Protective Coatings. Having a close proximity to the customer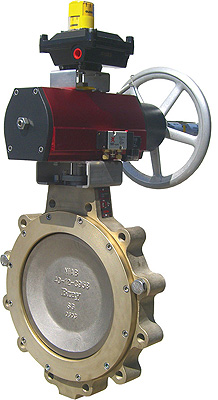 and immediate delivery are important factors for success in a demanding market. High technical knowledge of the company's products as well as the use these products shall serve is also of substantial importance, and therefore, JS Cock uses considerable resources every year for internal and external training and education of its employees and distributors.
The company conducts courses in accordance to its clients' needs and/requirements, and it can offer assistance with choosing equipment, maintenance, tips and general use. The company is seeing a lot of success with the Powder Coat product, but is still best known for the supply of valves, instruments and complete valve packages for ships; offshore; petrochemical; food industry; pharmaceuticals; treatment plants; smelters; hydroelectric power along with paper and pulp industry.
JS Cock represents and stocks valves from the market leading, most reputable valve manufacturers worldwide. In the most recent years, JS Cock has also developed its own valve line, which is produced externally and sold in Norway under the brand name JSC.
JS Cock understands that valves are the heart of a plant. In this area, precision control is vital, as if that control is lost there is a muchreduced chance of maximising performance. To its clients, JS Cock can offer over a century of experience in safety relief valves, critical control valves, choke valves, pump minimum flowvalves and compressor oil surge valves for use in processing and utility plants. It also has many decades of experience in valves and instruments for use in the offshore industry, and was involved in some of the first pioneering oil discoveries in the North Sea and also off the coast of Norway. The company is now working much further afield, with its valves appearing in locations as far away as China.
Due to the high profile projects that specify a JS Cock valve, the company is able to describe itself as a 'first class supplier.' To the company, first class doesn't just represent its own innate understanding of the pressure that its clients face, but also an understanding of exactly how to keep their plants running at an optimum level.
JS Cock's products offer clients the peace of mind that state-of-the-art engineering and testing can bring. The company is also a pioneer in intelligence-led maintenance and servicing. For example, the company carries 11,000 valves in stock, and none of theses critical valves are off the shelf. This assures maximum attention to customer needs, and the ability to very quickly solve a problem when it may arise. JS Cock can also offer critical valves that are crafted and tailored to the job at hand – for example it can provide valves with 60" bore that excel in hazardous environments, should a client require such an item. This dedication to service includes world-class installation support, with service engineers working round the clock to ensure that clients remain operational and efficient.
The approach taken by JS Cock gives it the confidence to assure customers that it will be able to help them improve performance. JS Cock can draw on years of experience in a huge variety of situations, and create a solution that it knows will be successful. The company can help clients reduce production costs, reduce risks and ease the need for plant shutdowns. Its mantra is 'expect and deliver the best' and its reputation in the industry reflects its dedication to exemplary performance.
JS Cock
Products: Valves and related products