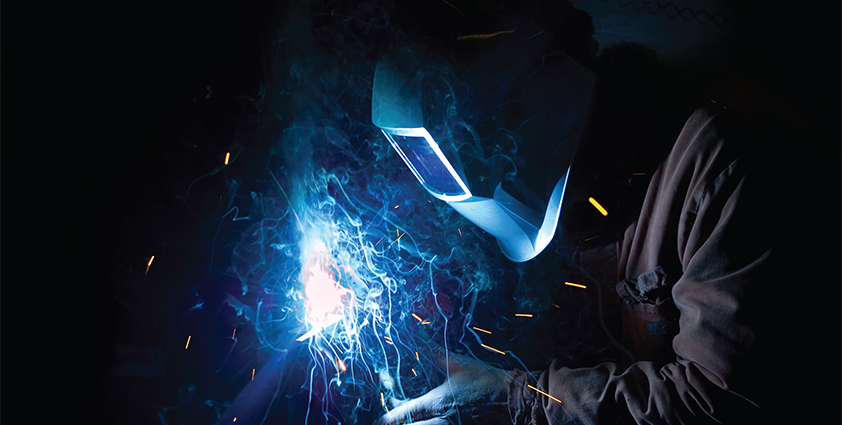 Weld done
Headquartered in the town of Uddevalla, in Sweden, Junoverken AB is responsible for the manufacture of a wide range of components and complete products for both the mechanical and offshore industries.
It was established in 1872 as a foundry and mechanical workshop, before expanding its operations to cover materials handling, machining, welding, pipe installation, machine assembly, heat treatment, surface treatment, testing and documentation. Today, the company operates as part of the international Mattsson Group.
Junoverken's portfolio includes heavy components for drilling machines and base frames, and its production site benefits from having a large workshop fitted with modern production facilities, as well as its own harbour – the latter ensuring that heavy and large-scale deliveries can be loaded directly onto cargo vessels from an on-site dock. Its advanced machine shop, computerised control shop and robotic welding technology are further complemented by its ability to draw upon the resources and support of the group.
The Mattsson Group is comprised of various companies that act as technical system suppliers in the mechanics, marine engineering, wind power and pulp and paper sectors. Its reputation for quality has allowed it to develop a strong market position within the 50 years that it has been operating, and it can pool together the skills of those within its individual subsidiaries to meet the clients demand when needed.
As part of the group, Junoverken has also built its own reputation for high-standard products, partly thanks to a quality management system certified according to SS-EN ISO 9001:2000 and a SS-EN ISO 3834-2:2005-certified welding system. In addition, the company places a strong emphasis on its environmental responsibilities and, as such, conducts active environmental work. This ranges from procedures for internal and external waste management to consultation with the relevant authorities to ensure standards are upheld.
The environmental policy of Junoverken is such a vital part of its strategy as a company that it ensures all of its suppliers, subcontractors and co-operating companies meet similar requirements. Also, the company is continually working to prevent pollution where possible, developing technical solutions and systems that are among the most environmentally friendly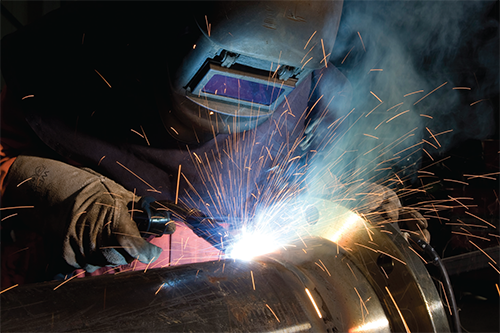 on the market. In addition to fulfilling all the necessary legal requirements, Junoverken takes additional measures to work with recycled materials where possible, whilst making sure that its own surplus can also be recycled as metal scrap.
Thanks to its vast degree of experience in welding, Junoverken works according to the DNV quality standard EN 729-2. The company is adept in working with many different kinds of steel, with a number of WPQRs for most common materials and it uses various kinds of methods such as MAG, MIG, SAW and TIG. Furthermore, all of its welders are EN287-competent, and the company has a wide range of modern equipment for post-welding heat treatment (PWHT).
Junoverken's welding services are further complimented by the non-destructive testing (NDT) it can offer, which includes methods such as penetrating liquids, magnetic powder ultrasonic and radiography. It also has a highly skilled workforce with experience in plate work, and many of its employees have extensive backgrounds in the shipbuilding industry. This allows the company the flexibility to work with some of the most complicated designs, large or small.
In addition, Junoverken also possesses a large machine park with various machines and lathes that range up to 12500mm in diameter and horizontal lathes up to 2500 mm in diameter. It also has various milling and boring machines, and a dynamic balancing system that can handle up to 18 tonnes. The fulfillment of all customer specifications is also further ensured through the company's inspection department.
Surface treatment is another key service that Junoverken has on offer, with blasting, painting and materialization all being examples of what is available. Additional surface treatment is also subcontracted out to Alcrom, which is one of Sweden's most prominent surface treatment companies. Mechanical and hydraulic assembly is also provided, and Junoverken delivers its products directly to the end customer too.
Junoverken is always striving to improve, and this mentality is encapsulated in its stringent health and safety standards, where it is continually looking to improve the working environment of its staff at any opportunity. The company works systematically according to a system that has been adapted to local and national government regulations.
Having remained successful for more than a century, Junoverken looks set to continue along its path of growth, and plans are already underway for potential expansion into new business areas when the chance arises. By exploring new markets such as the Netherlands, and working with large international players in the oil and gas industry like National Oilwell Varco, Junoverken is ideally positioned to build an even greater reputation in the future.
Junoverken AB
Products: Welding, mechanical and offshore components