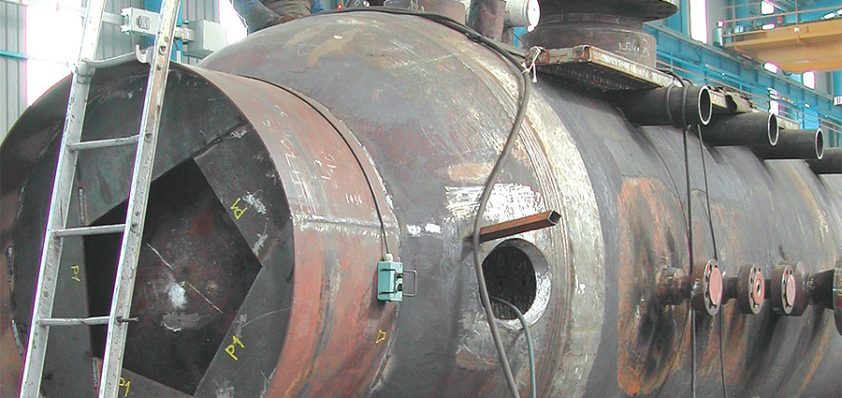 EPC excellence from KANFA AS
KANFA AS, a company in the Sevan Marine ASA Group, is an independent design and engineering business that delivers EPC contracts to the offshore oil and gas industry, particularly the global FPSO market.
The company, which operates as an independent business with regards to technology, clients and vendors, is a market-leading supplier of process equipment and systems. Additionally, it carries out detailed consultancy services and troubleshooting operations.
Aslak Hjelde, managing director at the business elaborates: "KANFA was established back in 2000 by five highly experienced, multidisciplined engineers. We now focus on delivering EPC contracts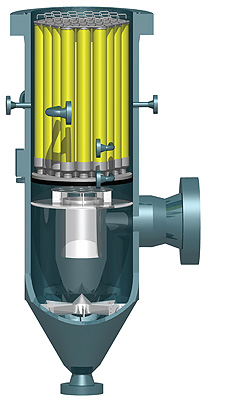 for FPSO topsides; oil separation and stabilisation operations and gas processing for clients on a worldwide basis. Through innovative processes and our enormous experience, our aim is to remain as a key supplier to the domestic and international floating oil and gas industry. Our major clients include, but are not limited to Sevan Marine ASA, Fred Olsen Production ASA, BW Offshore ASA and AkerKvaerner Floating Production ASA – all of which are based in Norway. So, it is essentially all of the major Norwegian FPSO producers.
"Our key strength is our experience and our multi-disciplinary competence across the organisation. Our heritage is very important – KANFA has only existed for close to seven years and only consists of a small group of companies, but we are already responsible for a large number of topside EPC contracts, which nobody can compete with," he says. "It is absolutely vital to the way that we operate that we have a flexible and very effective business model. Equally important to our success is our emphasis on remaining an independent company in terms of our customers, technology, and our suppliers."
Acting as an independent design and engineering company delivering bespoke EPC contracts, KANFA supplies process equipment and systems, and provides consultancy services, such as design, studies and troubleshooting. KANFA takes on full technical responsibility, and gives full process and mechanical guarantees for equipment, whilst its in-house team carries out project management, technical and process design solutions, and layout solutions.
Aslak elaborates on KANFA's operations: "We are a total, turnkey EPC contractor for FPSO operators in the oil and gas industry. This means that we take care of all of the engineering, procurement and construction requests of our clients, working very closely with them throughout a project. We are capable of completing the large majority of the engineering and the development work, including process engineering using different simulation problems and programmes, and all of the layout work. Additionally, we have a very close relationship with a Norwegian company called NLI Engineering Oil and Gas AS, who work with us carrying out detailed engineering programmes."
During the engineering stage, KANFA offers a comprehensive range of services that includes process flow diagrams, process and instrument diagrams, equipment sizing and calculations, individual process package modelling, HAZOP sessions, and overall 3D process plant modelling. Furthermore, the business provides a full range of studies and troubleshooting solutions to aid customers, which includes equipment sizing, front end and conceptual studies, offshore troubleshooting, HYSYS calculations, project management, and independent third party verification of equipment and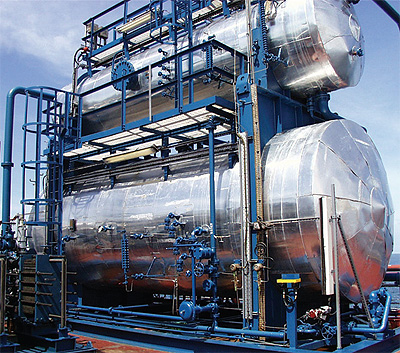 process solutions.
The company's consultancy work ranges from initial field studies through to offshore troubleshooting of process equipment. Its vast experience of design, manufacturing, installation and start-up in offshore operations means that its personnel have licenses for computational fluid dynamics, as well as HYSYS for simulation of complete process plants.
As a leading EPC contractor, KANFA is in control of the procurement of a vast range of products and components, including the purchase of complete topside modules, bulk materials and tagged items and instrumentation, together with full expediting and logistics. "We are in charge of the full procurement of items," says Aslak. "We use a number of suppliers, and always look to work very closely with them. We have a particularly close relationship with Lamprell Energy in Dubai."
KANFA AS operates as part of the KANFA Group of companies, which in turn belongs to the Sevan Marine Group. Alsak explains: "KANFA AS is the overall EPC provider of the group, focusing specifically on FPSO contracts for the offshore oil and gas industry. KANFATEC AS, which became part of the Kanfa Group in 2002, is a world leader in the development and production of thermotechnology equipment, particularly waste heater recovery units (WHRU). KANFA Aragon AS became part of KANFA earlier this year and provides EPC contracts for FPSO gas processing operators, and Mator AS, which also joined KANFA this year, has expertise in separation and chemical processes. In total there are approximately 50 employees in the KANFA Group and it has an expected turnover of around $140 million."
Considering the future, Aslak explains: "We have a great deal of experience and knowledge in EPC operations and we are eager to prove this to the market. Our target is to continue to complete two to three topsides per year for the coming years and to develop the business steadily, and if the industry continues how it is I believe that this is an achievable target. We are not actively looking to expand our customer base because we feel that it is more important to take the best care of the customers we already have.
"The market looks very good at the moment and we are looking at improving our contacts in South America, Brazil and Western Africa, together with the rest of the world. We are fortunate to be in a steadily growing business, which will continue to open doors across the market, and we will continue to take the best care possible of our existing clients, while developing the business for the future," Aslak concludes.
Kanfa AS
Services: ECP contractor