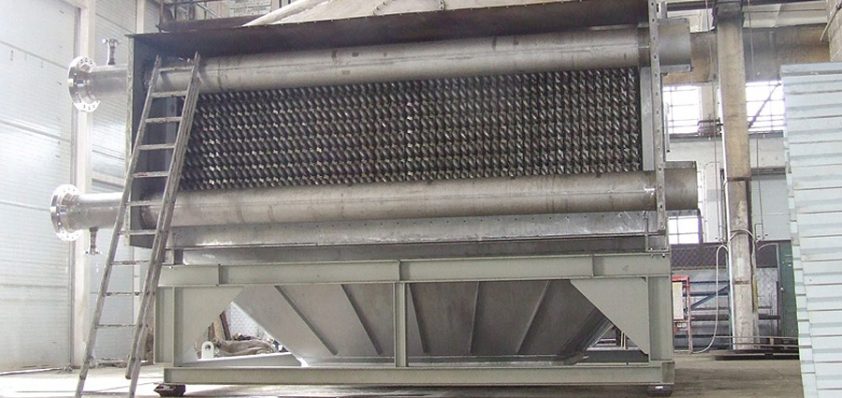 Full steam ahead
Kanfa-Tec specialises in the design and engineering of thermal energy concepts for the offshore and marine industry.
Based in Norway, the company produces a comprehensive range of thermal energy products, including waste heat recovery units (WHRUs), heat recovery steam generators and auxiliary systems,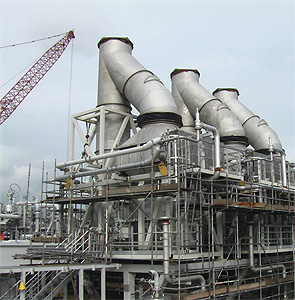 as well as steam and water monitoring systems. Kanfa-Tec is part of the wider Kanfa group, which itself is a subsidiary of the Sevan Marine Group. Having been founded in 2002 by three multi-disciplined engineers, who between them held an average of nine years experience in the offshore industry; Kanfa AS came in as an owner later on in the same year, changing the company's name from Thermal Energy Concepts to Kanfa-Tec.
Kanfa-Tec operates as an independent company with regards to technology, clients and vendors. It is able to provide a complete package service, not only providing a high quality product, but also carrying out consultancy services, technical design solutions, supply and project management. Pål Kloster, managing director and sales and marketing director of Kanfa-Tec, outlines the company's main activities: "We are a supplier of waste heat recovery units for the oil and gas industry. That means that we recover heat from the gas turbines on mainly offshore, and sometimes, onshore oil and gas installations. We work mainly with upstream production facilities, but we also do some midstream projects. Our capabilities include heat recovery in a liquid based heating medium, as well as steam. Our client base includes a range of contractors, EPC contractors, gas turbine vendors and FPSO (floating production storage and off-loading) operators."
The company's key clients include Dresser-Rand, GE Oil & Gas Nuovo Pignone and Solar Turbines, as the main gas turbine vendors, Sevan Marine, Bluewater Energy Services, BW Offshore, as the main FPSO clients so far, as well as Aker Solutions, Aibel and other major EPC contractors. Kanfa-Tec is also present in the modification market and deals directly with the operating companies. The company maintains close relationships with its clients through progress reporting, technical responsibility and mechanical guarantees.
Currently Kanfa-Tec is undertaking a contract in alliance with Dresser-Rand, with BP being the ultimate operator. It is in conjunction with a huge five year old development that BP is undertaking in Block 31, Angola, Pål comments: "Dresser-Rand is delivering the gas turbines for the first FPSO and is in a good position for winning the whole line of gas turbine deliveries for the development.
Kanfa-Tec is delivering the waste heat recovery units for this first FPSO. If everything goes well, which of course I expect it will do, we hope to supply the WHRUs for all of their FPSOs – it's a significant contract for us. We are also working closely with the Flex LNG project, which is an offshore floating LNG plant. We will supply the waste heat recovery units for that project as well. These projects provide us with a good basis for entering 2009."
Kanfa-Tec takes a step-by-step approach to expansion, with careful consideration of new projects. The company supplies its products worldwide, and with the oil and gas industry especially, it is a case of where the operations and projects go, Kanfa-Tec goes as well. However the organisation is still relatively young in the market, remaining passionate about the industry, and aiming to penetrate new fields steadily, whilst catching market shares within its portfolio – building it gradually every time.
Such an organic growth approach is realistic in times when the financial future is so uncertain. Pål explains the industry conditions for the company: "There is a lot of tendering still going on at the moment and there are a number of projects that may be coming up in the future. However there is a little uncertainty, you wonder whether the economic crisis will knock you out or not. For example, FPSO projects, whereby the supplier leases vessels, are stopping quicker due to financial issues, while other projects moves forward as planned – it is quite unpredictable. We may also experience a delayed consequence if the low oil price prevails in 2009. In short, this coming year is promising, but beyond that there is a natural concern about the general situation in the market."
Kanfa-Tec's project management facility and complete supply package, in addition to its core products, ensures its popularity in the oil and gas industry. Its ability to provide complete responsibility for its projects means that clients need not be concerned with product start-up or initial operation on the plant, as Kanfa-Tec is present every step of the way. The company is quality assured with ISO 9001:2000, ISO 14001:2004 and Achilles accreditation.
Pål outlines why he thinks Kanfa-Tec will stand the test of time: "We are a niche company, that knows the business very well in terms of technical requirements and engineering. We run an efficient operation in terms of the right mixture of cost and quality, as well as the superior delivery times and trustworthiness we offer. I would also say the flexibility we provide for project specific requirements is key, providing ideal products within space and weight limitations of the various project developments."
Kanfa-Tec AS
Products Thermal energy equipment and systems