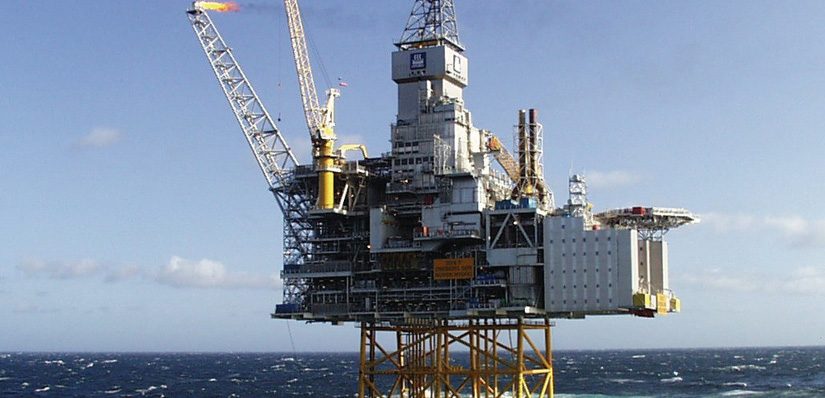 Tool management
KCA DEUTAG, a subsidiary of Abbot Group PLC, is an international drilling and engineering contractor with its head office located in Aberdeen in the UK.
The company is a leading provider of drilling services, drilling rig management, rig design, and engineering services to the onshore and offshore oil and gas industries.

The range of solutions KCA DEUTAG is able to supply to its clients has differentiated it within the competitive offshore market, and allowed the organisation to expand into global markets. In 2006, the business expanded into offshore units in Mexico, West Africa, and South East Asia, at a combined cost of £250 million. A 33 per cent increase in exports throughout the year made this expansion possible, and complimented the company's services in both the North and Caspian Seas.
KCA DEUTAG mainly operates as a drilling contractor, but the business is also revered as a quality designer of services and solutions in the following areas of activity: jack-up drilling rigs, self-erect tenders, rig refurbishment and upgrades, modular rigs, conceptual and front-end studies, detailed technological design, and procurement and construction management services.
KCA DEUTAG has operated within the North Sea for more than 30 years, following the award of the first platform drilling contract for BP in 1974. In 2005, the company acquired the Norwegian contractor Prosafe Drilling Services, making KCA DEUTAG the largest platformdrilling contractor operating in the North Sea.
KCA DEUTAG Drilling Norge AS (KCADN) acts as the Norwegian division of the organisation. Commercial manager Ulf Eide outlines the specific nature of the outfit: "Our pipeline activities are as a platform drilling contractor primarily, but we have two more business areas, which are well services (including managed pressure drilling, snubbing and tool rental) and engineering services, known as RDS (Rig Design Services). The engineering division within the organisation deals with all technical rig issues, including brownfield and greenfield engineering as well as performing modification work. We are focused on platform drilling services with accompanying activities, and we are skilled in providing services to operating companies in the oil and gas industry, most notably StatoilHydro and Exxon Mobil in Norway."
Ulf continues by outlining the oilfields that KCA DEUTAG Drilling Norge operates within, and some of the services it provides: "Within platform drilling, we perform drilling services and undertake projects within the Oseberg and Brage fields in the Norwegian North Sea, as well as working on the Kvitebjorn field. We also have contracts for Jotun and Ringhorne platforms for Exxon Mobil. In early 2008, the company is preparing to start operations on the Njord floating platform. KCADN also provides the entire drill pipe handling equipment that will be needed on a platform. The team manages all the drill pipes on the Oseberg, Brage and Njord fields. These drilling service contracts have been ongoing for some time, and we also have two further option periods in the future to deal with.
"The engineering services that we are able to provide are offered to our customers as both integrated and separate services within the drilling contracts," Ulf states. "This means we can complete projects like modifications and engineering work on the drilling equipment and modules. We perform conceptual studies for companies working with offshore fields, especially oil organisations operating in Norway but we are not limited to working with oil and gas companies – our scope very much encompasses the entire offshore market. From the well service part of the company we provide services within managed pressure drilling (MPD), where we can deliver a complete package of equipment and services. Our main activity within this area takes place on the Kvitebjorn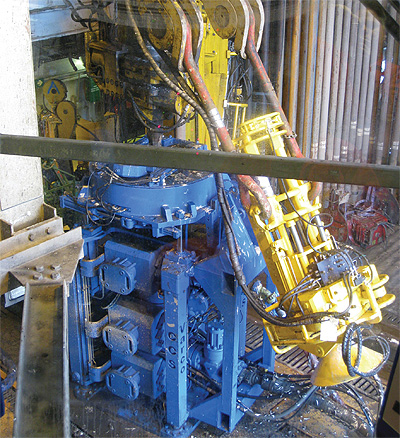 field. KCA DEUTAG is the only company to have a proven level of high service capability in this area, a factor we are very proud of, and will strive to maintain."
There are many changes taking place within the Norwegian offshore industry at this time, and Ulf explains how the company is ready to meet the challenges that may arise: "The Norwegian market for our services is expanding currently; many oilfields are encountering the problems that KCA DEUTAG is particularly experienced in dealing with, most notably depleted reservoirs or reservoirs with small margins between reservoir pressure and fracture pressure. The company will look into other areas of potential development, with the aim of expanding and applying our services in new areas.
"Currently, there seems to be an increasing trend for modular rigs, which can be installed on platforms and removed if necessary," Ulf continues. "As it becomes increasingly expensive to maintain full-scale rigs on some oilfields, which are used intermittently, new solutions will be required from companies like us. We see that customers are asking for modular rig concepts to be installed after comprehensive studies have been performed. These trends will be one of KCA DEUTAG's focal points in Norway for the imminent future."
Being ahead of the field technologically is also vital, as Ulf comments: "Many customers are requesting integrated services, and they want a company that can take on a range of services, as well as a comprehensive package of drillingrelated solutions. There is a huge demand for engineering and modifications to be initiated and completed in the coming years, and we estimate that all the work that needs to be performed in the Norwegian North Sea will total approximate 18 billion kroner (USD 3.3 billion). Many of the rigs are very old, and operators are well versed in prolonging and maintaining the lifespan of these fields.
"Finally, there are many small, independent oil companies emerging at this time, and these are becoming important players in the Norwegian market. Hence, it is important to provide services to these businesses, which will be a focal point of the coming years. At some point, all the smaller oilfields will need to be developed, and in many cases – redeveloped, so KCADN must be ready to meet these challenges, with cost effective and innovative solutions," Ulf concludes.
KCA Deutag Drilling Norge AS
Industry: Drilling rig management services