Realising value
Although it may be recognised as a mature market in terms of the oil and gas sector, there is still new business taking place in the North Sea, particularly through the advent of decommissioning.
As such, this promises to open up new opportunities for some of the best-known names in the recycling and disposal of unwanted assets for other industries. KDC Contractors Ltd, a leader in decommissioning, demolition and land remediation, with clients in oil and gas processing, pharmaceuticals production, nuclear energy, food, drink, and many other sectors, is one such firm targeting growth in the sector.
This Manchester-based company, supported by its Scottish operations, is chasing decommissioning contracts that would involve in-situ 'soft strip', and decommissioning and demolition work for oil platforms. Some demolition can take place on the platform, cutting components down to size, stripping out asbestos, and removing heavy metals and naturally occurring radioactive materials (NORM).
The majority of this work is likely to be completed onshore with KDC's experience on facilities such as SSE at Peterhead, and BP Exploration's Sullom Voe terminal in Shetland being immediately applicable. The company currently supports most of the main oil and gas operators in their onshore operations, including BP, Chevron, Exxon, and Valero. Furthermore, at utility company Scottish Power's Inverkip power station site, KDC handled decontamination and demolition of a heavy fuel oil system from a fuel oil jetty in the Clyde Estuary through to a landside tank farm.
AS experienced decommissioning, demolition and remediation engineers, KDC has helped developed industry best practice whilst amassing a deep understanding of the practical, safety, and legislative challenges posed by petrochemical environments. From initial surveys, hazard abatement, de-planting and demolition to waste characterisation, separation and disposal, KDC has an impeccable safety record within this most demanding industry. Its proven team has the technical and managerial capabilities to adapt to each different workscope that may be encountered during the course of a decommissioning programme.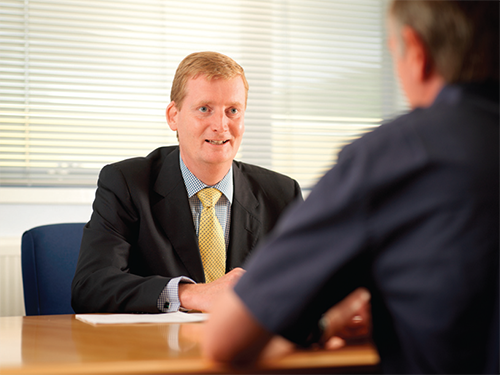 These operations require a thorough and accurate assessment of facility conditions followed by the definition of the precise decommissioning delivery strategy. A risk-based approach is used to control initial investigations, and subsequent control and execution of the works. Within this, KDC's overall methodology is designed to keep manual intervention to a minimum based upon the use of mechanical means wherever practicable. Manual intervention occurs only within a safe and stable environment, and the use of trained and experience staff is mandatory. This approach has ensured that the company's projects are executed to the highest safety and environmental standards, and to programme, cost and quality.
KDC has now started the process of equipping its staff with offshore safety, health, and environmental training and qualifications for the major tranche of work that it anticipates offshore. "We see the potential to set up a significant business in our segment of the decommissioning market," highlights Nigel Jenkins, sales and marketing director at KDC and a board member of industry forum Decom North Sea.
Discussions are already taking place within the strategy and planning development phase of projects, where operators are looking to contractors for the most cost-effective ways to decommission platforms, whilst ensuring safe and environmentally sound delivery. "Recycling will be very significant in decommissioning," notes Nigel. "We believe that what we do in identifying assets that can be reused – pumps, valves, motors and so on – and maximising the ability to recycle metals by cleaning them and segregating them in the right way can be a significant offset against costs."
In common with other companies in its markets, KDC has learned to make every little count in line with regulations and industry standards. "As a member of the National Federation of Demolition Contractors, we submit annual statistics on our recycling performance and we consistently recycle above 97 per cent of material across all our projects," describes Nigel.
Of course not all scrap metals are the same. KDC recognises that whilst mild steels currently reach a few hundreds of pounds per tonne, some stainless steels used in processing plants reach many more hundreds if not thousands of pounds per tonne. Copper is in demand too. "While prices of metals in scrap markets rise and fall with economic cycles and trends, there have been consistent levels of demand for such materials for several years," confirms Nigel.
With a vision of maintaining and developing its position as the leading private sector provider of decommissioning, demolition and remediation services to UK industry, the new stream of work coming out of the North Sea could prove lucrative for KDC. The company's specialist skills in delivering 'end of asset life' solutions means that it can help customers continue to realise value from their assets even when their operational life is at an end.
KDC Contractors Ltd
Services:Decommissioning, demolition and land remediation