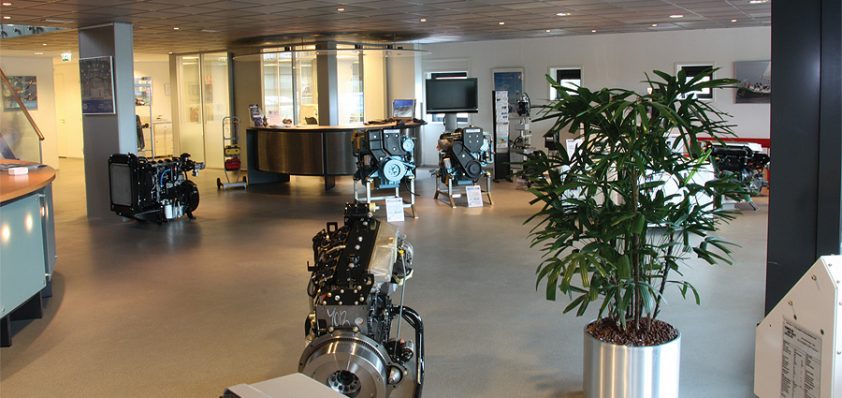 Kemper En Van Twist Diesel
Driving force
The founding of Kemper en van Twist Diesel (KVT) dates back to the year 1837, when founder, Willem van Twist set up a livery stable.
He later extended the stable by adding a removal and transport business, and in 1906, he established an automotive division within the company. In early 1930 the company began to import diesel engines for powering various applications and in 1936 it was appointed as the world's first distributor for Perkins engines. KVT then centralised all its industrial activities in 1948 to provide its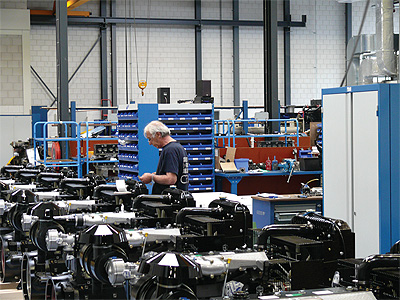 engines, as well as excellence in its product support to customers throughout the Benelux region.
Today the company is a leading distributor of diesel engines to the marine and oil, energy, and industrial sectors. John van Maaren, general sales manager at KVT outlines the organisation of the company: "In terms of sales, the business is broken up into three departments – marine, industrial and electrical power solutions for emergency generators. Within these industries we supply a lot of important customers. While we are not directly involved in the offshore oil and gas business, we distribute our diesel and gas engines to a number of important oil and gas companies. Our main business in this area is in complete electrical power solutions and maintenance services."
In order to provide the best service, KVT offers after sales support to its customers and the end-users. This service includes the delivery of technical data, such as torque settings and adjustment figures, supplied by the product support department. Following the installation of the engine or generator sets, KVT is on hand to offer all the support the user needs. Service engineers are usually able to carry out repairs and maintenance at every location. Over the years KVT has advised many customers in the process of turning corrective maintenance into preventive maintenance for their costly equipment. This approach saves time and money, and guarantees the customer the safe and uninterrupted use of their equipment.
As emission regulations and customer demands mean that the technical development of diesel engines becomes more complex, KVT focuses on delivering new and innovative technical solutions. For the hundreds of gen sets KVT has installed over the years, the company offers service maintenance contracts, which include full support and preventive maintenance on a regular basis. The contracts can also be tailored to suit installations supplied by other companies on request.
KVT's team of 20 service technicians are all trained in both mechanical and electrical skills, and can be made available 24/7. In terms of emergency generator sets they can perform tests with an external load bank, to ensure that emergency power is working. The company's dedication to meeting the highest standards with regards to health and safety has earned it the VCA certificate. The business is also ISO 9001 qualified, providing customers with the assurance that they are working with a well-organised company, with defined standards.
John elaborates on the company's main strengths: "As a family business we are able to offer a high level of flexibility in our operations. This really sets us apart from many of our competitors, which are owned by big brand names, such as Mitsubishi and Caterpillar. Unlike these much larger companies, our employees work closely with our customers to come up with a suitable solution for their project. We have our own workshop, equipped with two test rooms where we can run generator sets up to 1500kw, and gas or diesel engines up to 500kW on the test bench. In this way we ensure that the products we supply are top quality."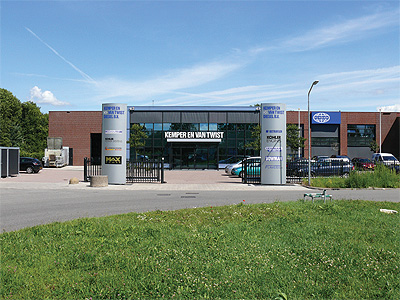 Having recently added the Seakeeper brand to its range of products, KVT is constantly expanding its product lines. John comments: "We need to have more brand names, and variations of product groups in our company to provide the maximum level of support in terms of sales, service and parts. It's very important for us to operate a stable business, and the foundations of the company are strengthened with each brand name that we add, so we are always looking to diversify the range further."
The company recently showcased its ever-expanding product portfolio at Europort 2009. "It was a good opportunity to demonstrate the Kohler marine commercial generators," explains John. "We also displayed our Perkins-based barge generators, which have been developed especially for the inland barge industry, and in particular motor-ships. Our Seakeeper gyro stabilisation product was on the same stand and our service department gave demonstrations to show how it rebuilds engines. We hope that by having more than one sector of the business on show, customers will recognise that we offer a complete solution."
Finally John describes how he sees the company developing in the future in light of the current economic crisis: "These are difficult times at the moment, so it's hard to make a prediction about the company, but I believe that we will grow in the coming years. We have experienced steady but sustained growth in recent years. Despite the financial hardships we try to hold all our employees in the company and I think in the future we will grow further."
Kemper En Van Twist Diesel
Services: Diesel engines