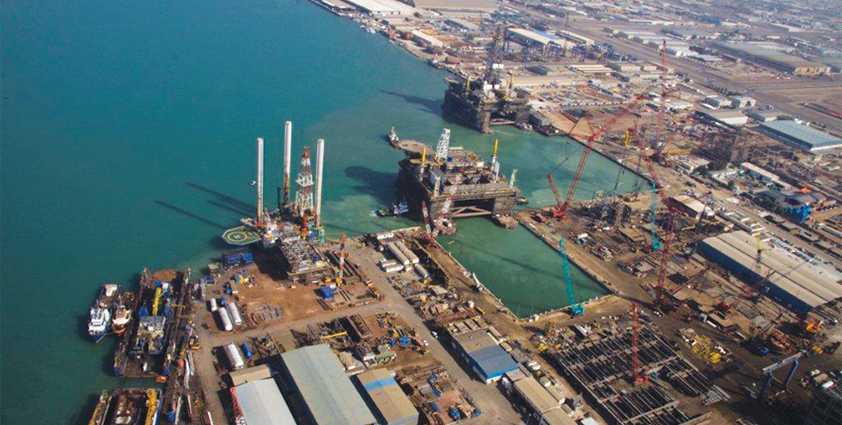 International ambitions
Founded in 1994, Kentech is a privately held energy and industrial support services company offering detailed engineering, construction, commissioning and maintenance.
It operates in Abu Dhabi, Dubai, Europe, Kazakhstan (Caspian basin), Kuwait, Mexico, Russia & the Sakhalin Island and Qatar, and employs 3000 people. It is recognised for achieving incredible safety records whilst delivering outstanding quality in its work.
Having established itself in Mexico, and across the former Soviet Union, fifteen years ago Kentech decided to enter the rapidly emerging Middle Eastern market. Operations director Bob Hassett talks about this move further: "We first established offices five years ago here in Dubai then offices in Abu Dhabi, Qatar and Kuwait followed soon after. A lot of our clients whom we worked with in the former Soviet Union and the Americas decided to expand their business here, so we have gained repeat business from our best clients, such as ExxonMobil, BP and SBM Single Buoy Moorings Inc. The performance of all these regions has consequently excelled beyond our original expectations."
Recently, Kentech gained a number of contracts with SBM for work on two offshore rigs, the Delba III TDS 2500 semi-submersible and the Norbe VI TDS 2000 semi-submersible. On the former it was responsible for the complete installation process for electrical, instrumentation & telecommunication (EI&T) systems, whilst on the latter it was awarded an E&T I completions contract. These two, along with a third SBM rig, Lonestar 1, which is also being executed by Kentech, are presently being fabricated at SBM's Gulf Piping Company yard in Mussafah, UAE. Another significant contract in the region was work with Washington Group International on the Qatargas Common Sulphur project.
Despite the company supplying such large numbers of personnel, it is testament of Kentech's integrity that it has set impressive safety records. In 2009, for example, it achieved 10.3 million man-hours without a loss time incident (LTI); the AGDII project in the UAE alone comprised four million of these hours.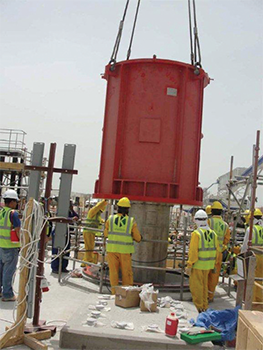 As Bob points out, this achievement requires strong safety consciousness at every stage of the process: "Because of the industry we are in, every level of the company from the ground up to senior management has a vested interest in safety throughout the company. Our philosophy is that every single person coming to work in the morning will go home safely to his or her family that evening. In order to do that, we discuss every morning the risks associated with the day's work and apply a zero tolerance attitude throughout our sites. We also ensure that senior management figures, such as myself, visit the site on a regular basis to conduct audits, ensuring that all of our safety procedures have been implemented. This is particularly important when you are interfacing with other companies because you are then looking out for the safety of their people as well as your own."
Good work follows good safety, so it is no surprise that the company has a reputation for consistently high quality services. "Every job that we have taken out has ended in delivering the client a more than satisfactory result," claims Bob. "It comes down to the people that we employ: everyone that we hire is vetted to make sure they are fully aware of what Kentech expects from them on any job whether electrical or mechanical. In turn, we look after our workers, ensuring their safety and accommodating their needs. It's true to say that if you look after your people, they will look after you."
Given Kentech's market performance in recent times, this appears to be a successful philosophy. Despite its large footprint, with offices located on four continents, it remained buoyant throughout the financial crisis while competitors took heavy blows. Being well established in the upstream oil and gas market was an important factor in this because it is an industry that remains in heavy demand regardless of global economy, but there is more to it than that. "The key is staying close to our main clients, by which I mean physically. Finding out where they are moving to next and showing them that we are ready to move, that we are able to import an infrastructure they are familiar with, has been crucial," explains Bob.
"Other key factors in our success include integrity, leadership and excellence," notes Bob. "We conduct our business and develop long-term relationships with our employees, clients, partners and shareholders based on our principles of high ethical standards, honesty, fairness and trust. Our teams are always empowered to be proactive and innovative so as to ensure a sustainable business for future generations, while striving for the highest standards in everything we do. I believe it is important to constantly seek improvements in order to learn and evolve from our experiences."
With these key principles behind it, Kentech is now looking towards growing the new emerging markets as its next move. Concluding, Bob talks about this and the potential for further Middle East development in the future: "Looking forward over the next ten to 15 years we believe that our geographical footprint, matched with Kentech's focus on the energy and industrial sectors, offers Kentech and its team a bright future. For the last 15 years we have successfully anticipated global trends, staying close to our clients throughout their new ventures, and we expect to continue doing so for the next 15 years."
Kentech International
Services:Engineering, construction and maintenance