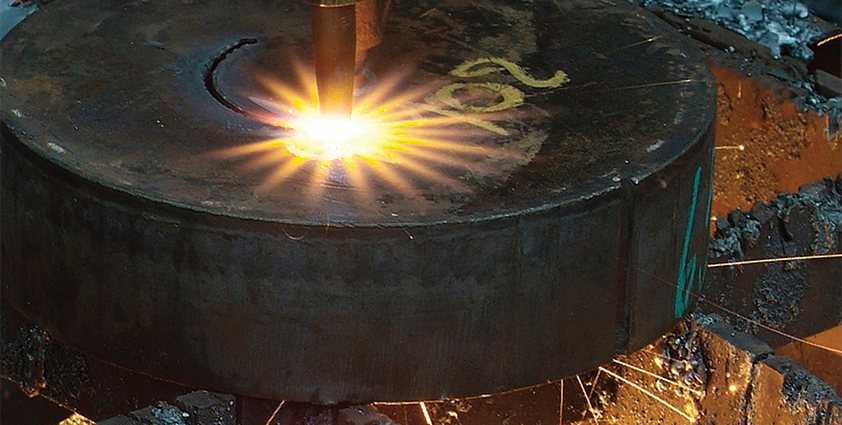 Exceeding expectations
Providing specialist global engineering solutions, with a track record in successful project delivery in some of the world's most remote locations, the Kentz Group has a significant worldwide presence with over 10,000 employees operating in 26 countries.
Over its 90 years of operations, the business has developed three core competencies – specialist engineering, procurement and construction (EPC) services, construction and technical support, for the energy and resource sectors – hydrocarbons, infrastructure, process, water, telecommunications, power and industrial. This full range of technical and project management skills enables Kentz to assist its clients in all aspects of developing new projects such as design, procurement, construction and start up, as well as applying new technologies to upgrade and expand existing facilities. Kentz's services are further enhanced through its associations and established working relationships with local and international contractors, and specialist vendors.
In terms of the oil and gas industry, Kentz played a significant role in the North Sea market in the 1970s, providing electrical, instrumentation, SCADA systems, completion and commissioning services. Today Kentz provides specialist EPC, construction, completion and commissioning services for the onshore and offshore production industry throughout the Middle East, US, South America, Asia, Africa and Europe. These include mechanical, electrical, controls and instrumentation, and security and telecommunications packages, as well as upgrades, de-bottlenecking and commissioning services for FPSO platforms, semi-submersibles and tension leg platforms. To enable it to fully support this range of activities, Kentz has local offices in both existing and developing oil and gas production regions across the world, such as Qatar, Russia, UK, Brazil and the US, amongst many others.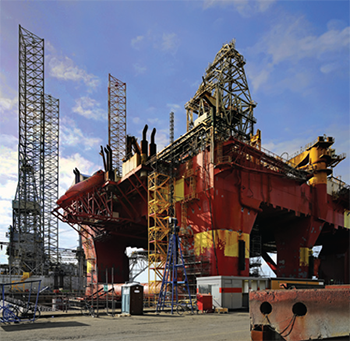 Alongside these capabilities, Kentz's plant automation, safety and telecommunication systems division provides fully integrated solutions such as advanced control and management information systems, which can be housed in modular control and equipment rooms. For modular-based control buildings this integration process can be carried out prior to the module being transported offshore, reducing the number of personnel required at the offshore site. This division also carries out replacement, upgrade and expansion work on installed systems on an EPC basis, to ensure there are no unscheduled process shutdowns.
To enable it to provide the most efficient service possible, Kentz's hook-up and commissioning teams are often integrated within the client's own team to ensure that platforms and floating solutions are commissioned to schedule. Due to the consistent success of this approach, many of Kentz's clients prefer to have commissioning service agreements in place with the company, enabling the commissioning teams to mobilise quickly, with the benefit of early knowledge of the client's requirements and procedures.
Given this scope of specialist capabilities within just one sector of the business, it is unsurprising that Kentz's order book is brimming with contracts, including a major three-year project with the Qatar Foundation for the state-of-the-art Sidra Medical and Research Centre. Once the project is completed in early 2011, Sidra will be the most technologically advanced medical centre in the world. It comprises of a ten storey hospital with 428 beds and 12 operating theatres, additional seven storey out-patients clinic, five storey car park and three storey central services building, tunnels and link bridges. Within this Kentz's Qatar office is providing full mechanical, electrical and piping services on a design and construct basis, in partnership with Voltas (KVC). These include detailed design, procurement, and installation and commissioning services for the high-voltage electrical systems, medium and low voltage electrical systems, lighting, building automation and ancillary systems.
At the end of 2009, Qatar Kentz also secured a turnkey contract with Laffan Refinery for providing EPC services for the development of a receiving and loading facility in Ras Laffan Industrial City. The scale of the project includes developing a completely new automated gantry facility for the loading of diesel products into road tankers. Alongside this a new pipeline network for the transfer of these products to the Ras Laffan port will also be constructed, with the facilities expected to be fully operational in 2011.
With a long history of successful projects behind it, Kentz has a reputation for executing contracts such as these to the highest quality standards, as well as meeting agreed schedules and budgets. In order to maintain this position, the company instils the core values of health, safety, quality and environment into all aspects of its operations. Particularly, Kentz recognises the importance of planning health, safety and environmental requirements into a project at the earliest possible stage to reduce the risk of accidents and injuries.
To support this Kentz has implemented an HSE management system based on the requirements of several internationally recognised standards such as OHSAS, ISO, BS and HSG. As well as recognising the environmental impact of its activities, and taking steps to reduce this, Kentz is fully aware of its corporate social responsibility in terms of the communities it operates in. As a multicultural global company Kentz takes pride in its involvement with local, national and international communities, charities, sporting organisations, schools and educational institutes in various community projects.
With regards to the oil and gas industry, which predominately drives Kentz's market sector focus, the company is experiencing high levels of activity as the uptrend within the overall industry becomes increasingly evident. Several of the oil and gas regions across the globe, where Kentz has a presence and operational experience, have evolved into significant centres of economic activity for the major oil and gas, and service companies, providing Kentz with an ideal position for meeting these demands. Kentz believes that its provision of high performance services, which are on time, budget and target, is key to its continued success, with clients secure in the knowledge that they will receive the level of results that they expect.
Kentz Group
Services: Global engineering specialist