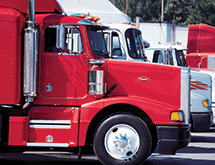 The exploration and processing market can be challenging, but Key Energy Services says it is there to help operators. "[We] offer clients a comprehensive and advanced array of onshore energy production services backed by deep knowledge," it says.
Based in Houston, Key Energy offers workover, fluid and logistics, fishing and rental, and drilling services. The company started operations as part of The Yankee Cos., which consisted of multiple businesses in the energy, environmental and banking sectors.
In 1988, Yankee chose to refocus its strategic plan and concentrate on energy services. "As a result, the company's non-energy operating entities were jettisoned, and the corporation was rebuilt, using its West Texas well-servicing division, Yale E. Key, as the foundation," Key Energy says.
Over the years, Yankee underwent a program of acquisitions that led to Key Energy's creation. Additionally, the company continued its reformulated business plan "to consolidate the fragmented well-services business by building a strong company with critical mass and financial stability," it says.
But the goal was hard to achieve, Key Energy admits, because the industry consisted of many small, regional competitors. However, "In less than 10 years, Key used its know-how to transform from a company with fewer than 50 working rigs into the largest land-based well-services company in the country," it states.
The management also amassed a large fleet of oilfield service vehicles and an experienced team. "Rounding out the plan to be a total service provider was the company's acquisition of Q Services Inc. in July of 2002, which strengthened Key's position in the fishing and rental services market," it says.
Key Energy says it is now the market leader in its class, with a staff of more than 8,500. Additionally, "We are using technology where none existed before, rebuilding equipment with unmatched speed, quality and efficiency and training our people to excel," it states. "[We do] all this with one goal in mind: the long-term success of our customers."
Company Commitment
According to Key Energy CEO Dick Alario, the company focuses on improving performance for clients, increasing returns for shareholders and enhancing its employees' career experiences. "We are committed to this vision," he said in a statement.
One way that Key Energy delivers on this promise is by building industry leadership. "While we are the world's leading land-based well-service company based on number of rigs, we're not resting on our laurels," he asserted.
"We strive to ensure Key Energy Services continues to expand and improve as a company – while delivering the level of quality our customers have come to expect," Alario continued. "We make it happen by continually identifying and addressing new ways to meet customer needs, consistently updating our employee training and equipment fleet technologies, and by continuing to grow our footprint across the globe."
Key Energy also offers services that increase efficiency and reduce risk, Alario said. "We're always seeking new ways to add to our service lines, so customers have the services they need to stay on target," he explained. "That means customers can expect us to help increase efficiency and reduce operational risk on their projects."
The company also delivers better performance thanks to its experienced team. "We expect a very high level of professionalism, expertise and quality of work at Key," according to Alario. "Then, we back it all up through ethics and integrity, respect for customers and the community – and an unwavering commitment to safety."
But when it comes to safety, the company does not just follow the rules, Alario said. Instead, "We set the industry standard," he asserts. "From comprehensive courses upon hiring to career-long safety refreshers, Key employees have the knowledge and know-how to deliver within a culture of accountability.
"It's what helps set us apart – and helps ensure our customers' projects move forward without injury, delays, downtime or surprises," he stated.
An Ideal Innovation
Key Energy's innovations include its KeyView system, which is superior to other service rig data-capture systems, the company says. "[By] using sensors incorporated throughout each rig, this innovative system monitors specific operational parameters and gives detailed information critical to specific operations," it says.
The KeyView data improves safety with features such as its crown out/floor out prevention. "Together with the high hook load limiter, the system intervenes within a fraction of a second after sensors detect pre-set limits, preventing costly accidents and errors," it says.
The system also logs crew activities to ensure that procedures are being followed. "The result is a significant drop in safety incidents on KeyView-enabled rigs, which reduces additional downtime and associated costs," it says. "The system also provides monitoring and alarms to alert rig operators to H2S events. And to help protect floor hands, KeyView tracks energy isolation for tongs and tie-back."
The company adds that KeyView-enabled rigs help rig operators do a better job. "More specifically, by reinforcing proper procedure, the system can contribute to a reduction in premature failure of equipment," it says.
One example is the system's joint makeup features, which help avoid over-torquing the tubing or rod connections.
"Another example is use of the hook-load limiter to avoid overpull on downhole equipment by monitoring gradual increases in pull until the equipment is freed," the company says.
The system also adds to efficiency. "Less time over the hole and a faster return to production revenue means greater overall job efficiency," it says. "It's a simple equation, but it can be difficult to accomplish consistently with the many variables at a well site.
"Further, safety and quality are major components of job efficiency, and so is minimizing non-productive time," it says. "Because KeyView-enabled rigs capture activity data, analysis of time sent can lead to optimized activities, improved planning and benchmarking."