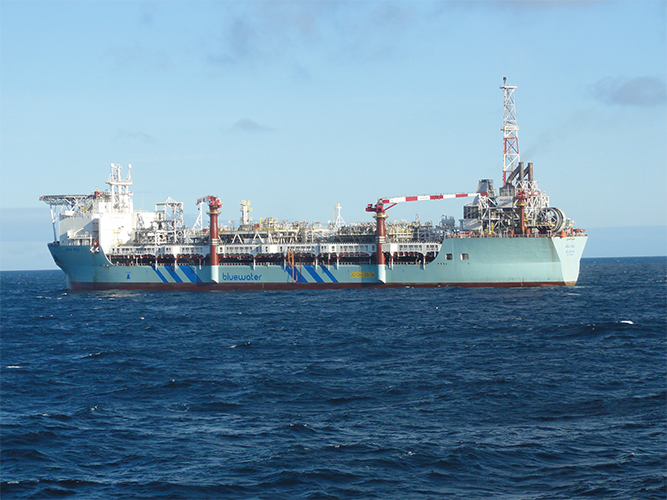 The full picture
Operating as the UK division of Kongsberg Maritime, Kongsberg Maritime Ltd is responsible for sales, customer support, training and equipment rental within the UK and Ireland. It is a long respected partner in the UK offshore sector, having had a presence in Aberdeen since the mid 1970's, and currently employs over 120 employees in the city. The company delivers systems for positioning, navigation and automation to offshore installations and vessels, as well as products and systems forsubsea survey and construction. These systems are routinely deployed to support customers operating within the offshore, subsea, merchantmarine, renewables and naval markets.
A key focus for Kongsberg Maritime Ltd at present is the implementation of integrated control and safety systems (ICSS) for offshore oil and gas production facilities, as referenced by its success in securing several major projects in the UK sector with Statoil and BWO respectively. "Kongsberg Maritime aims to provide customers with 'The Full Picture' in order to maximise their operations. This means our products are designed for seamless integration to best serve the whole offshore installation or vessel, including automation systems, dynamic positioning, and navigation," explains Business Manager of Offshore Production, David Wilson. "In this respect, the ICSS is based on a flexible hardware and software design solution, such that individual parts can run as stand-alone systems or can be offered as part of an integrated system that communicates with other Kongsberg or third-party systems, ultimately ensuring stable and optimal operations/production of our clients assets."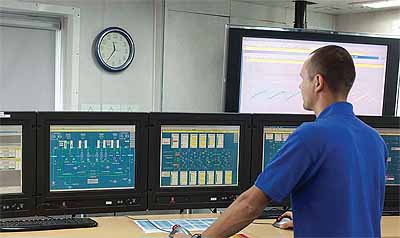 The philosophy behind the development of Kongsberg's ICSS solution is one of openness and standardisation, allowing information to be collected and displayed clearly to all users. A standardised network allows the free flow of information from sub-systems, with system-wide information available for monitoring, operating, alarming and trending on multi-functional operator workstations. This approach to control systems extends across a wide spectrum of standard, specific or bespoke functions and integrates: process and utility controls; mechanical and machinery packages; and power management, subsea, cargo and ballast control systems, into a single common HMI package.
Additionally, Kongsberg's integrated system utilises the same remote control unit (RCU) and remote I/O hardware to control the majority of applications, therefore minimising the quantity and type of modules required to automate any facility from fixed platforms to FPSOs. This approach extends throughout the life of the project and the new generation of Kongsberg control systems will enable 'plug and play' technology between legacy Kongsberg products. "The main advantage of this integrated system is simplified operations because the crew are all working with common HMI, data formats, applications and interfaces," David says. "The spares requirement is also reduced as you will have common parts across the different types of systems. Likewise, training is more efficient as having a uniform HMI interface simplifies the process for crew."
The contract awarded to Kongsberg Maritime by Statoil relates to operations within the Mariner Field, located on the UK continental shelf (UKCS). The contract calls for the supply of integrated automation, safety, information and positioning systems for the Mariner field PDQ, FSU and Jack-Up Drilling Rig. The role of Kongsberg's Aberdeen (Westhill) office will be to provide engineering services during the project delivery phase, as well as taking full responsibility for supporting the installation when it goes into production. "This is a model we have successfully used in other offshore production installations such as the Bluewater Aoka Mizu FPSO. Involvement of UK based engineers through the whole project engineering, installation and commissioning phases are essential to give them deep knowledge and familiarisation not only with the ICSS, but also with the client procedures and key personnel, to facilitate smooth handover to MMO (Maintenance, Modifications and Operations) phase," David explains. "Kongsberg Maritime has built up a solid reputation as a leading supplier of integrated automation systems in the North Sea with installations such as the Statoil Kristin, BP Skarv and Marathon Alvheim operating in the Norwegian continental shelf and Bluewater Aoka Mizu, Bluewater Haewene Brim and BWO Athena operating in the UKCS."
Kongsberg Maritime was also recently commissioned to provide full ICSS, E-house and electrical systems for BW Offshore's Catcher FPSO. The vessel, to be deployed to Premier Oil, Cairn Energy and MOL's Catcher field in the North Sea, will produce 60,000 barrels per day, with the capacity to store up to 650,000 barrels. During the project Kongsberg Maritime will supply a K-Chief 700 automation system for utility and topsides process control, fire and gas detection, Process Shut Down (PSD) and Emergency Shut Down (ESD) all of which are seamlessly integrated on a common hardware platform. "This project demonstrates Kongsberg Maritime's ability to act as a single source contractor inclusive of a complete EIT package either on an EPC or EPCI basis," David says.
During April 2015 it was announced that Kongsberg Maritime had signed a collaboration agreement with ABT Oil and Gas (ABTOG) that will see Kongsberg Maritime join The Marginal Field Delivery Consortium, a collaboration of oil and gas specialists dedicated to developing hydrocarbon resources around the world which cannot be economically recovered using conventional methods. Through its members, The Consortium offers the technology and services required to deliver marginal oil and gas projects from project identification and concept selection through to operation and decommissioning. "As part of a two-stage proof of concept, Kongsberg aims to prove that its existing ICSS solutions can be used to design and implement Normally Unattended Installations (NUIs) in future fields," David comments. "The proof of concept will deliver considerable economic cost savings, making the development of marginal fields a significant and viable proposition. This project highlights the potential that Kongsberg's technology offers."
Kongsberg Maritime is able to deliver innovative, reliable and holistic solutions for maximising performance in extreme conditions. The company benefits from the strength and support of the wider Kongsberg group to provide market-leading solutions to clients globally when and where they are required. "I believe that it is the strength of our global organisation, delivered locally, that provides the real added value for our customers," David comments. "The key to our success is communicating with our clients and understanding their business, inspiring them with innovative products and solutions, and then providing them with quality support at a local level, wherever they may be operating."
Throughout the remainder of 2015 and beyond Kongsberg Maritime Ltd will focus on continuing the expansion and development of its Aberdeen based support capability for ICSS and other solutions for offshore production facilities. It will also pursue several exciting development opportunities within the subsea monitoring and subsea construction segments. Despite the current lull in activity within the oil and gas market resulting from the low price of oil, Kongsberg Maritime is well placed to weather the present market environment. "The offshore market in general is currently in a period with considerably reduced activity, however Kongsberg Maritime's diverse product portfolio and record-high order reserve, provides a good foundation for managing the downturn and preparing for market recovery through the next three to five years," David concludes.
Kongsberg Maritime Ltd
Services: Integrated control and safety systems
Issue 125 October 2015