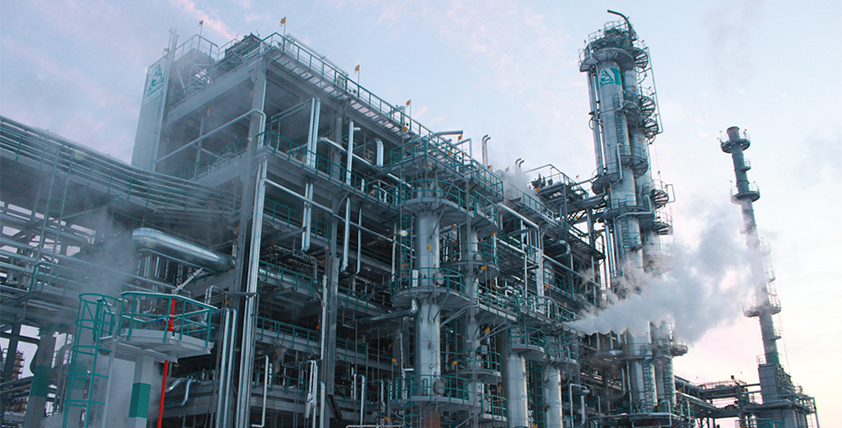 The partner of choice
With global demand for oil and gas products continuing to increase across the world's markets, at the same time that the price of a barrel has risen to record levels, trends in the industry over the last two decades have provided the stimulus for GAZPROM and other major oil and gas companies to build and develop large centres for oil and gas production in Russia.
Development of Russia's resources and its continental offshore assets are of vital national importance and finding the proper solutions to leverage these can secure economic stability and energy independence for a number of years to come. The initiation of projects in these areas bring with them new opportunities, not only for the bigger global oil and gas players, but also industrial enterprises.
Situated in the central black soil sea of Russia, Voronezh City is one particularly developed industrial location in the country and it is from here that KOSMOS-NEFT-GAS (KNG) operates: "Founded in 1994 to meet the requirements of fuel and energy enterprises using modern, domestic equipment, that same year KNG concluded a general co-operation agreement with GAZPROM in the sphere of manufacturing high performance solutions for exploration, production and transportation purposes," states general director and owner, Alexander Shevtsov. "In 2006 this agreement was extended for a further decade, providing proof that the company has advanced to the forefront of the industry."
Today the business boasts a production complex, scientific and engineering centre, hydrocarbon processing research institute and a service subdivision. A core facet of its operations, the production complex consists of a wide range of manufacturing capabilities. These include a tool-and-die shop, welding, fabrication, machining and assembly shops, cooling chambers, furnaces for heat treatments and painting equipment. Furthermore there is a test system that includes a laboratory and facilities to determine mechanical properties of a product and assess its quality.
"The company's scientific and engineering centre is what has often been described as the brain of KNG," Alexander enthuses. "A core of engineering expertise and knowledge, it carries out different research and development tasks on behalf of countless oil and gas enterprises. Each item of equipment that is developed as a result of the company's work in this department is designed in strict correspondence with the customers' exact requirements."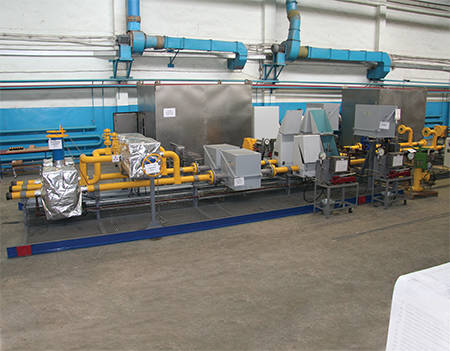 Projects carried out by the scientific and engineering centre are not always serial undertakings. Each is in its own way unique and is the result of state-of-the-art engineering decisions that are taken to ensure solutions are produced to meet the individual operational demands for an appropriate field area. The centre's track record for creating products with a high performance level has been achieved in a number of ways, as Alexander describes: "Firstly KNG's expert employees will conduct a thorough study of the customers' original specifications, before discussing all of the design stages at technical board meetings.
"KNG's highly qualified and experienced specialists possess advanced academic skills and a rich experience in creating field construction equipment, which allows them to introduce their own technical solutions into the products where necessary. For many years KNG has been developing and increasing its production volumes and to date more than 40 new, high quality products have been created. This has played an important part in the company establishing precious relationships with some of Europe and Russia's biggest industrial names."
As part of a joint initiative with GAZPROM's oil, gas and gas condensate production department, KNG produces the modules of self-contained well equipment for the Northern gas and gas condensate field, dubbed MOC-2. Its basic functions involve the production of hydrocarbons and their primary treatment. Owing to its skid-mounted structure the design of these modules helps significantly reduce the total volume of on-site erection works and unifies all of the equipment at a field area.
"Moreover, KNG is currently working on a module design for single and multi-stage heat exchangers for gas-to-gas cooling with an intermediate separator installed," Alexander says. "Arguably, its most unique feature is its compactness and its minimised material consumption when compared to traditional tube and shell heat exchangers. These particular modules are intended to eventually be used during the third phase of operations at the Bovanenkovo field in the Yamal peninsula."
Working with products destined for new fields like Bovanenkovo, the company must take into account the fact that such regions are characterised by not only the aggressiveness of the hydrocarbons produced, but also the harsh climate conditions of the Nordic region: "To adapt to such challenges, at a designing stage the project in question integrates automatic process control systems including wellhead control panels," Alexander highlights. "In order to handle the difficult environmental conditions the company has developed, function-tested and introduced a line of proprietary wellhead systems with the ability to control an angular choke value that guarantees reliable performance in unattended areas. All of this equipment has been successfully tested in a winter condition simulation chamber."
As a result of many years of professional self-affirmation and through the collecting of priceless experience, KNG is now able to operate using its own specialised structure that it refers to as KNG Technopark: "The activities KNG Technopark wants to become known for delivering include the development and production of new concepts and equipment, the search for new materials, the development of nanotechnologies and its expert use of information processing technologies," Alexander explains. "KNG primarily sees its Technopark subdivision as an experimental production and pilot-plant base for maturing the results it has gained from fundamental and applied scientific research.
"The company has always been, and remains, interested in the building of mutual fruitful relationships with foreign enterprises. Within the Technopark area one will find some 150,000 square metres of vacant space, from which KNG can offer its business partners all the necessary opportunities to establish themselves. Looking ahead there is great excitement about what the future will hold considering the company's willingness and ability to promote original equipment and technologies to the rapidly developing Russian market.
KOSMOS-NEFT-GAS (KNG)
Services: Financial and industrial services