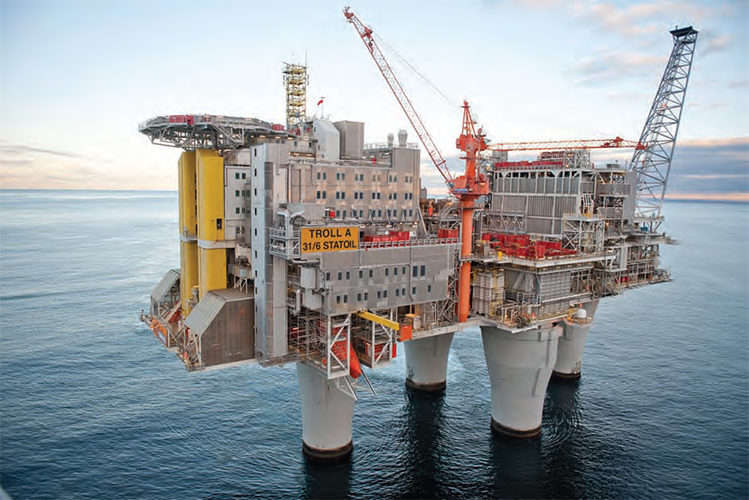 Exceeding expectations
With roots dating back to 1967 when the company was founded as Introl Ltd in Brighouse, Yorkshire, KOSO Kent Introl (KKI) has earned a firm reputation as a world leader in the design and manufacture of surface and subsea control valves, severe service valves and surface and subsea choke valves.
Since it was incorporated, KKI has provided specialised control valve service for the rapidly expanding UK energy industry and the continuously changing petrochemical sector. The company soon established itself within these industries and quickly forged a reputation for delivering high quality control valves in both conventional and bespoke designs. During 1987 Introl became the first control valve company to be accredited to BS 5750 (ISO 9001), followed by ISO 14001 environmental accreditation in 1999. In 2000 the company became a division of Vecto Gray UK Ltd. and was renamed Kent Introl. Later in 2005, Nihon KOSO Co Ltd. of Japan purchased Kent Introl from Vetco Grey and the company was given the name of KOSO Kent Introl for the first time.
Under its present name of KOSO Kent Introl, the company has continued in its tradition of delivering high quality valves. During 2008 KKI underwent a process of rebranding, which was followed by the signing of several milestone agreements, significant investment into the company's aftercare and testing facilities as well as further accreditations between 2010 and 2013. The company enjoyed an equally positive year throughout 2014 during which, KKI achieved OHSAS 18001 health and safety accreditation as well as the RoSPA silver award for health and safety and the Brighouse 'Business of the Year' award.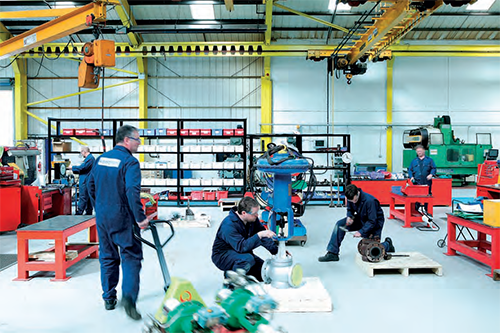 Today KOSO manages operations within India, the US, China, Korea and Japan with a total yearly turnover of over $400 million. Throughout its operation, KKI is able to rely on almost five decades of industry experience as well as the financial support of its parent company, with a high level of operational freedom, as KKI managing director Denis Westcott elaborates: "Like Kent Introl, KOSO is a valve producer, but while Kent Introl operates principally within the upstream and midstream oil and gas markets, KOSO focuses more on downstream and other industry sectors. Hence KKI is allowed to operate autonomously. In simple terms we are free to operate effectively where we wish within the oil and gas market."
The flexibility and agility of the business has proven to be a key strength for KKI in the face of falling oil prices and the need to reduce cost. "Overall the market has weakened following the oil price drop and like Curate's egg; 'it's good in parts.' All the oil and gas majors have been carrying out cost reduction measures and have been requesting suppliers to advise how they can provide a 20 per cent cost reduction on their supply," Denis elaborates. "This is not an overnight possibility, but is something we are working on. In the short-term the challenge is supporting the needs of the market, which has seen a typical scenario in the current climate. This means a slowing of operations as well as increased price pressure on new construction projects, while the activity on the aftermarket replacement valve and spares market has increased. The current market is mainly about rapid response."
Despite the challenges that have been created by the current climate, KKI has remained active globally and has made significant headway during the first quarter of 2015. "Our business is mainly related to the upstream oil and gas markets in the topside and subsea offshore industry. As has been well publicised the industry is suffering at this time following the oil price drop, resulting in a general slowdown in many regions, although Brazil remains very active," Denis explains. "Furthermore KKI was very recently awarded a letter of intent for a substantial project within the North Sea area for a major European oil and gas company and the company also currently operates a frame agreement for Statoil, covering the supply of control valves, choke valves and spare parts. This has been in place for some years and has recently been successfully renewed until 2020, with the option to extend until 2026."
Part of the company's corporate philosophy that has allowed KKI to win clients regardless of the fortunes of the wider oil and gas sector, is its ongoing commitment to excellent service. Maintaining the highest standards of quality throughout design, production and customer service is the cornerstone of KKI's identity. In addition to its Lloyd's Register ISO accreditations, the company's manufacturing plant confirms to all applicable ATEX, PED and other EU directives and are CE marked accordingly. Furthermore its standard manufacturing experience includes NACE MR01.75, NORSOK and API6A specifications as well as customer specifications from Shell, BP, KBR and Conoco Philips. KKI also maintains its own testing and inspection facilities including hardness testing, NDE, PMI, hydro, gas pressure testing and flow testing to ensure that safety remains a key component in everything the company does. As such all of its employees undergo both general and specific health and safety training.
"The KKI brand name is globally recognised and registered with most of the major oil and gas companies and providers. KKI products are also manufactured fully in the UK using UK-based suppliers for all possible key components," Denis says. "The KKI Brighouse office has full in-house manufacturing capability, engineering, design and testing. The testing facilities include the standards of hydro and calibration but we also have flow testing, submerged high-pressure gas testing, PMI, dye penetrant and ultrasonic. We are able to meet all recognised standards and customer specifications and being part of the KOSO Group of companies, which is family owned business, is a major strength for the business."
An important event for KKI during the remainder of 2015 will be Denis' retirement, which will see Lynn Mowbray take on the role as managing director, as Denis reveals: "I will retire in November this year and Lynn Mowbray will become the new managing director. Previously Lynn was the company's operations director. As such we now have a new operations director, Steve Dean who has a background in manufacturing within the valve industry. Furthermore, we have a new technical director Peter Dix, who has a background within the valve business, mainly in engineering with some aftermarket experience."
With the renewal of the long-term Statoil frame agreement and the potential for new agreements on the horizon, these are exciting times for KKI. Although the market remains challenging, the company is able to rely on a proven history of industry-leading competence in the design and manufacture of its range of high quality valves to demonstrate its position as a preferred supplier throughout the oil and gas industry. Furthermore the strong knowledge base of its team will ensure that KKI is in safe hands as the industry continues to strive for the highest quality and most efficient solution, as Denis concludes: "The prime focus of the business will be on product enhancement and cost reduction as well as system efficiencies. The strategic vision is growth with the upstream oil and gas market and particularly the subsea and engineered valve portions. As such KKI views the current hiatus within the industry as an opportunity for improvement and we expect to be in a much stronger position within the next three years."
KOSO Kent Introl
Services: Control valves
Issue 122 July 2015