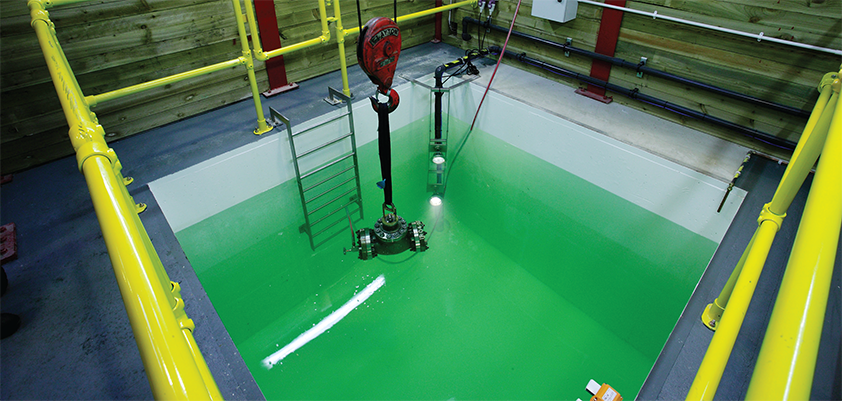 Investing in the future
Throughout its history, KOSO Kent Introl has remained focused on its original aims and objectives and is today recognised as one of the worldwide leaders in the design and manufacture of surface and subsea control valves, severe service valves and surface and subsea choke valves.
Founded in 1967 as Introl Limited in Brighouse, Yorkshire, by Edward Singleton, the company's initial aim was to provide a specialised control valve service for the rapidly expanding UK energy industry and the continuously changing petrochemical sector.
"Introl very rapidly established itself within these industries and had soon forged a reputation for delivering high quality control valves of both conventional and customised high technology designs," states Denis Westcott, managing director of KOSO Kent Introl. "In the years since, Kent Introl has had a numberof owners and was most recently acquired in 2005 by Japanese valve group Nihon KOSO. The company places great emphasis on its unique in-house design capability, a trait that is supported by its highly skilled design and engineering department made up of qualified engineers who are always available for consultation on challenging applications."
KOSO Kent Introl's diverse valve range comprises severe service, single and double seated globe valves, three-way valves, cageguided control and rotary control valves and subsea choke and control valves. In addition the company boasts a comprehensive range of trim options, instruments and actuators as well as a full aftercare service that supports planned outages and maintenance as well as unplanned downtime support on location.
"KOSO Kent Introl is incredibly proud to have over 63,000 control valves and more than 1700 choke valves installed worldwide, of which some 4000 control and in excess of 200 choke valves can currently be found in use at various Norwegian onshore and offshore facilities," Denis advises. "As the vast majority of these orders are project-placed, requiring bespoke solutions to be designed and manufactured, it is clear that developing strong working relationships is absolutely vital to the work the company undertakes."
In its 44 year life span KOSO Kent Introl has developed and gained a range of key strengths that its customers have come to rely on, from its project-based manufacturing expertise and breadth of experience in supporting complex and challenging requirements to its long track record of remaining an expert within its chosen field: "Further to these strengths the company can also highlight its service reputation across the full lifecycle of its products," Denis continues. "From specification through to design, manufacturing, testing, installation and aftercare the company places great emphasis on providing a responsive life of field service to each and every one of its customers. This comes on top of the value it places on using the highest quality materials, an approach that provides customers with the knowledge that each valve manufactured by KOSO Kent Introl is made to the best possible standards and will have been rigorously tested before being shipping."
The subsea sector is becoming an increasingly important growth area for KOSO Kent Introl. Evidence of its commitment to this field can be seen in two of its most recent product developments. In partnership with Subsea7, the company has successfully created an innovative intervention work over system (IWOS) for subsea chokes and control valves: "The tooling package of this particular system is modular, providing installation contractors with all the tools they require during an offshore campaign," Denis says. "Whereas many of the pre-existing running tool designs on the market are over-engineered, with their multi-purpose capability making them commercially unviable, the IWOS Choke Inset Running Tool is a simple, cost effective design, suitable for use in even the most onerous offshore conditions."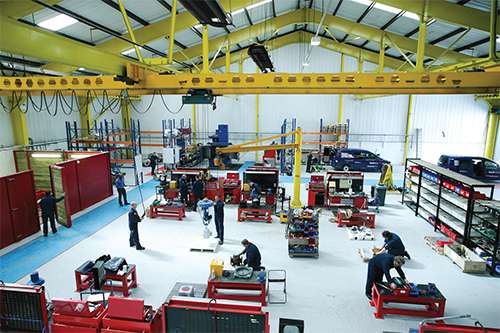 With the increasing use of seafloor processing technology driving the demand for true modulating subsea process control valves, KOSO Kent Introl has completed the front end engineering design (FEED) of two subsea control valve product ranges in accordance with both its ASME B16.34 and API 6A, in two inch to ten inch, sizes: "This range brings together the company's extensive experience in control valves, choke valves and subsea field equipment, including intervention tooling," Denis adds. "The FEED phase is expected to be completed in the first quarter of 2012 and will continue into manufacture and product verification testing shortly afterwards."
As Denis goes on to explain, much of what the company develops and brings to market is dictated by the changing trends of the industry itself: "In gaining a better understanding of its customers' increasingly sophisticated production projects and the fact that costs and safety will always by fundamental drivers, KOSO Kent Introl has spent the better part of 2011 embarking on a significant investment programme to ensure its position at the forefront of the industry is maintained. At the heart of this programme is a seven-figure sum that has been invested across the board to increase capacity, improve overall efficiency and maintain the quality of output on which the company's reputation was built."
This investment is being made in several key areas of the company, particularly in both existing and new infrastructure. A third factory has only recently opened its doors to house the company's aftercare team and create extra capacity for scheduled shut down or maintenance programmes that demand high volume turnarounds in short timeframes. At present the company's machine shop is also being reconfigured to accommodate several new machines that are being installed in 2012. These will create a vastly more efficient way of working on the shop floor, giving employees the ability to produce higher volume in less time, with less waste. Furthermore funds have been used to extend KOSO Kent Introl's on-site testing capabilities: "The investment the company is making in its processes, facilities, new machinery and its people provides a clear statement of its ongoing commitment to providing a world-class service to its customers around the world," Denis says.
"Looking at the present state of the industry, KOSO Kent Introl is very optimistic about the prospects for growth in both the short and long term. With pioneering solutions being sought by the oil and gas industry there are a number of opportunities ahead to work in partnership with customers that require increasingly complex solutions. As a result, KOSO Kent Introl is working to both increase its presence in key developing markets such as Brazil, Australia and Azerbaijan, and ensure it retains its focus on customers operating in the more mature regions," he concludes.
KOSO Kent Introl
Products: Control Valves