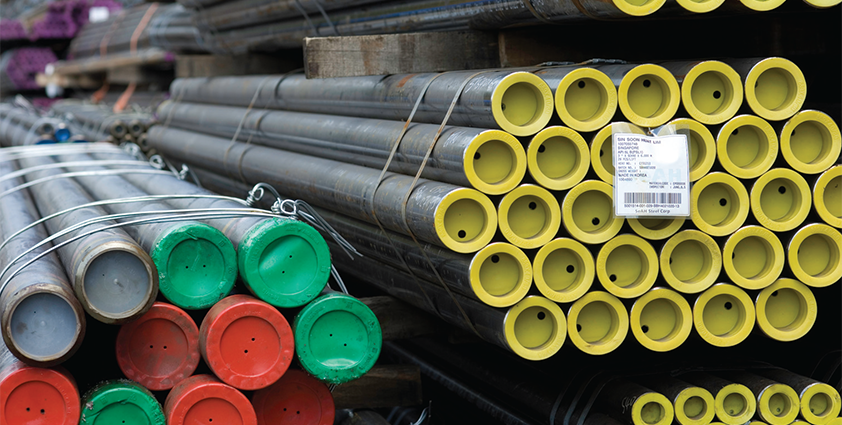 Taking stock
Seamlessly integrating the activities of three complementary companies, since May 2010 KS Distribution Pte Ltd (KSD) has been a cornerstone of parent company KS Energy Limited's oilfield supply and services provision business.
The first of KSD's constituent companies is SSH Corporation Ltd, which specialises in piping materials, fittings and flanges for the oil and gas, marine and petrochemical industries. The company also stocks high tensile steel plates. SSH Corporation is the sole distributor and representative for Lincoln Electric welding equipment and consumables in Singapore, as well as one of the distributors of the brand in other areas such as China, Thailand, Indonesia, and Vietnam.
The second company under this umbrella is Aqua-Terra Supply Co. Limited, which focuses on oil and gas consumables such as hand tools and lubricants, alongside oil field and marine related equipment. The final major subsidiary is KS Flow Control Pte Ltd, a specialist stockin the supply of high-grade components and innovative solutions for hydraulic and instrumentation applications.
Under the KSD hallmark, these companies, together with their various subsidiaries, are able to offer over 70,000 line items representing around 300 global brands. Ultimately this merger is aimed at offering a one-stop-shop operation capable of providing almost all necessary products and services to clients from a single source. "Our core competency is to be able to provide our customers with a wide range of products," begins Richard Wiluan, executive director of KSD, by way of an introduction. "We pride ourselves on presenting very high quality products to manufacturers in the oil and gas, marine and petrochemical industries. At the moment we are mainly focusing on distribution of these products, as well as holding stock in our role as stockist."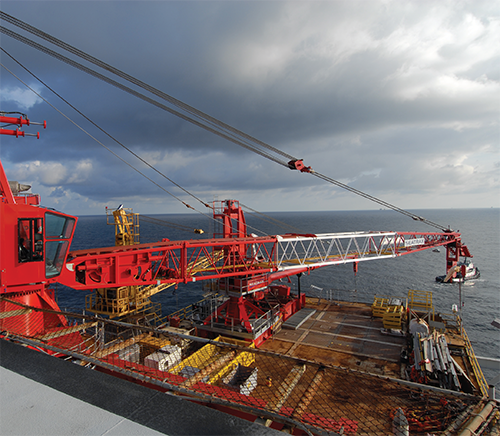 Headquartered in Singapore, KSD's market reach spreads across the Asia-Pacific region with a presence in China, Thailand, Malaysia, Vietnam, Indonesia, Qatar, and the United Arab Emirates (UAE). "Naturally our strength lies in the Asia-Pacific region, but in terms of global expansion there are a lot of opportunities, such as Indo-China, northern Asia, and even still within the Asia-Pacific sector itself," adds Richard. Following the merger, the new business collective has undergone a key internal restructuring, which has seen all three companies move from their separate offices across Singapore to one central location and warehousing facility. This has been an essential step in achieving the integrated service KSD wishes to be known for."
It is this one-stop-shop package that Richard believes, fundamentally distinguishes KSD from the rest: "A lot of our competitors can perhaps provide part of our portfolio in terms of products such as pipes and valves, whereas we can offer our customers a vast array of products to all parts of the energy sector including upstream, downstream and petrochemical applications. But we do not consider ourselves a jack-of-all-trades, we actually do have technical expertise within the company as well, which enables us to offer advice on specific technical issues that may arise in order to support our clients' requirements. Within this, we only represent quality products, and pride ourselves on being able to provide the products that we believe are the highest standard from the world's quality manufacturers."
Looking ahead, KSD is keen to move beyond just distribution and stocking into offering value-added services such as repair and maintenance programmes, engineering and even fabrication of packages or skids. However, some of these value-added services are already being offered to a limited extent. In this respect, the company will eventually be able to offer its customers more of a turnkey solution. Although KSD itself has still to integrate these capabilities into its portfolio, the company already has experience in such a set-up in previous projects through SSH Corporation. "One of the biggest projects we have ever been involved in was an ethylene cracker complex (ECC) for Shell Eastern in Singapore, where we provided all the piping materials, fittings, and flanges. As well as procuring the products from our sources, we supplied the logistics services, warehousing facilities, inspections, and even IT system monitoring as a complete holistic solution," elaborates Richard.
These ambitions appear not to have been hampered hugely by the recent unfavourable economic conditions. In fact, situations such as the major BP disaster have put a sharp focus on quality, which has benefited KSD's high standard of portfolio. As such, Richard's strategy for the business remains relatively straightforward: "Our future plans are to continue to expand our product range to fill any gaps in our offering, and grow in terms of our global presence and networks. Our aim is really to become a preferred supplier to our customers, and to be able to provide them with this complete holistic response with a larger range of value-added services," he concludes.
KS Distribution
Services: Equipment distributor and stockist