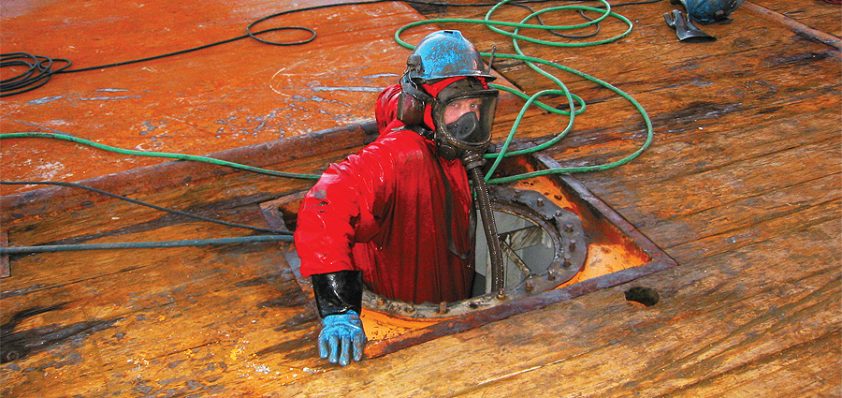 Keeping it clean
The KTV Group is an industrial cleaning company that was established in Norway in 1992 by its current managing director, an entrepreneur named Kennet Nilsen.
Starting the business with just one high pressure cleaning machine mounted onto the back of a small truck, he drove around the city of Bergen carrying out various cleaning jobs before gradually expanding the company into the offshore tank-cleaning specialist that it is today. Now, it is responsible for serving some of the most prominent operators in the oil and gas sector throughout Norway.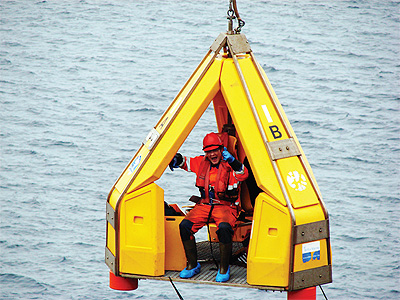 According to Kennet, one of the ways in which the company has experienced such growth in the past 17 years is through maintaining a highly ambitious mentality: "It is our policy to never be satisfied, and we always look at ways of improving our services further. In nearly two decades of operations we have never broken a promise made to our clients. We want to be able to say yes to any of our customers' demands, and every time we have run into a problem we have found a solution to it."
Also integral to KTV's success is its dedication to safety and efficiency. Kennet continues: "One of the first things I realised when I started this business was that we could provide faster and more efficient solutions than the other companies in the market at that time. The major reason for this lack of efficiency stems from the way in which employees are paid  – offshore cleaning staff generally receive an hourly wage, and so they have nothing to gain by working faster." In order to instil a mentality where cleaners are willing to get the job done quickly, KTV uses various methods to motivate its employees without having to impose an unconventional wage structure.
He elaborates: "We like to involve our staff in the project so that they know how much we value them, and so that they are not just working a mundane twelve-hour job. We have our own training and education facilities so that we can inform them all about the upcoming jobs, generating both an interest and understanding of the work. We provide all staff with detailed information on the rig, such as its origin, its owners, and what the job entails – and this gives them the basic background knowledge to carry it out in the best possible way. We do a lot of different things to make sure our workers are happy, such as designing modern and comfortable work suits for them to wear. We also ensure that we provide them with the best possible tools for the job, because there is nothing more frustrating than having inadequate tools – and we don't
want to make the work any harder for them than it already is."
KTV also places the importance of safety high on its agenda, as the industrial  cleaning of tanks and offshore oil rigs is such a dangerous task. Kennet explains how the company's years of experience have allowed it to work towards developing the safest possible procedures: "We have been on a lot of oil rigs in our time and we have developed an extensive knowledge of all the correct measures that need to be put into place. That is why we have our own team of experts who can follow up on our cleaning work to ensure that everything that has been carried out adheres to safety regulations."
Kennet remains very positive with regards to the future of KTV, and claims that the current financial crisis has had very little impact upon the company's on-goings: "We really haven't noticed any affect at all, and all our customers are very stable indeed. We have had a lot of companies attempt to take over some of our contracts in recent months, but these have failed despite them offering reduced costs – the fact of the matter is that we can provide a quality of service that few others possess."
The KTV Group is a company that is preparing for the future, and in recent months it has undergone a complete rebranding process, after having changed its name from KTV Industri. Kennet concludes: "We have completely revamped our image, changing our colours, our logo and even our uniforms. We want to ensure that both our current and potential customers acknowledge our presence as a dominant force in the industry and a solid business partner. Our highly professional approach to work must be conveyed through our appearance as much as our actions – we are working on big vessels and large rigs where there is a lot of money at stake, so it is essential that nothing goes wrong. I like to think of us as the 'yes people' – there is no challenge that we will say no to, and maintaining this attitude ensures a bright future for us."
KTV Group
Services: Industrial cleaning