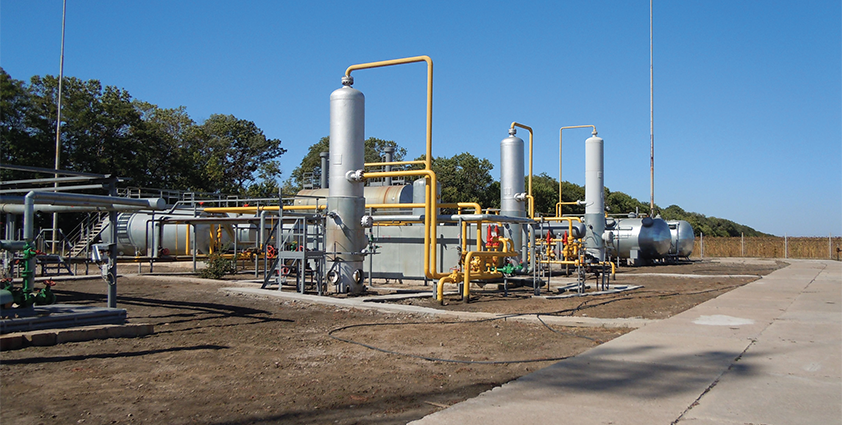 A new venture
Kulczyk Oil Ventures (KOV) is an international oil and gas exploration and production company with principal assets in Brunei, Syria and the Ukraine.
This portfolio is not only geographically diverse, but by balancing its activities between production and exploration KOV helps to mitigate its overall risk while retaining significant upside. In this respect, the company's five producing gas fields in the Ukraine provide a steady cash flow, whilst licenses in Brunei and its exploration block in Syria offer development potential. Since listing its shares on the Warsaw Stock Exchange in 2010, KOV has continued to make significant progress, not least through its acquisition of a 70 per cent interest in KUB-Gas – one of the Ukraine's largest private producers of gas, in June 2010.
Of particular interest are KUB-Gas' four producing licenses, which are concentrated in the north-eastern part of Ukraine in the Dnieper-Donets Basin and Pripyat Graben. This area accounts for 90 per cent of the oil and gas production in the country. Following the acquisition, KOV commenced work to drill three new wells in the Olgovskoye field, leading to its recent announcement of a new gas discovery. Found in the O-9 well, drilled on March 5th 2011 as the company's second new well in the area, this represents a significant new discovery and an opportunity for KOV to increase its reserve base again.
"Testing of the O-9 well started with a 5.5 metre thick reservoir unit in the Lower Bashkirian reservoir at a depth of approximately 2560 metres, known as the R37 unit. Although this unit was a secondary target, it was interpreted to be present across the Olgovskoye licence area. Consequently, a successful test has major implications for KOV as no resources are currently attributed to this reservoir unit, or other similar Lower Bashkirian units with the Olgovskoye licence," explains Jakub Korczak, vice president of investor relations and managing director for Central Eastern Europe (CEE) at KOV.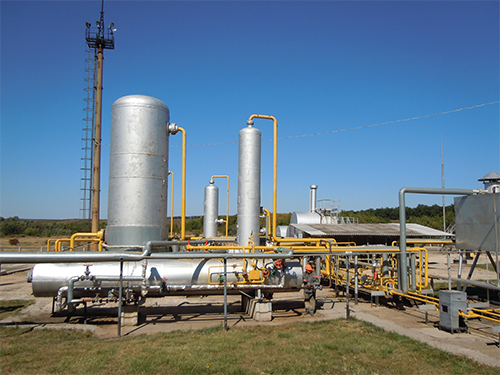 These tests recorded flow rates of 1200 and 762 million cubic feet per day (Mcf/d) of gas. This is the first time that commercial rates of gas have been produced from the Lower Bashkirian reservoir sector, which lies below the main producing region of the Olgovskoye field. Notably, these rates of gas were recorded without any form of stimulation, which opens up a potential new resource base for KOV.
Whilst to date, KOV's most tangible progress has been in the Ukraine through major increases in reserves and contingent resources, it equally sees the potential to transform the business through its recent venture into Nigeria. To this end, KOV has acquired a 20 per cent stake in Neconde Energy Limited – a newly formed Nigerian upstream oil and gas consortium focused on acquiring production and development assets in Nigeria. Currently, Neconde is in the process of acquiring a 45 per cent interest in OML 42, a producing onshore licence in the western Niger Delta. Jakub elaborates on what the successful acquisition of this asset means to KOV: "Through our 20 per cent ownership of Neconde, KOV effectively has a nine per cent interest in OML 42. This has the potential to be transformational for the business in its role as technical partner and will enable us to exploit the production experience we have gained in the Ukraine."
OML 42 is an 814 sq km lease, which prior to production being shut-in, produced significant amounts of more then 50,000 barrels of oil per day and in excess of 80 Mcf/d of natural gas. Prior to the acquisition of the site, independent engineering consulting firm RPS Energy reviewed the available data in an attempt to estimate the remaining recoverable oil resources potential on OML 42. On a 'mid-case' basis, RPS estimates Neconde's net interest in OML 42 to represent 126 million barrels, however KOV believe these estimates are conservative.
"Neconde intends to engage RPS to undertake a new comprehensive review and analysis of OML 42 for the purpose of producing a full updated Competent Persons Report (CPR). However, just based on its current reserve estimates, the asset represents at least a six fold increase in reserves for KOV following the formal ratification of the acquisition by the Nigerian government," states Jakub.
Whilst its share in Neconde could prove lucrative for KOV, the company's activities have not been exclusively focused on securing new areas of interest. Scheduled drilling activities in Brunei have all been completed on time enabling the business to move in to the next stages of its planned exploration strategy. KOV has also acquired and processed seismic data, which has enabled the identification of two exploration prospects – Itheria-1 and Bashaer-1 – in Block 9, Syria. Drilling works on the first well, Itheria-1, are expected to commence from July 2011 over a period of 80 days. Based on RPS' 'best estimate' prospective resources for Itheria-1 and Bashaer-1 of 152 million barrels of oil equivalent (Mmboe) and 46 Mmboe respectively, it appears that these prospects are of significant worth.
Part of KOV's success can be attributed not to its physical assets but its corporate and management team, which is made up of experienced individuals with extensive international expertise and a long track record of achievement. This is recognised through its diverse portfolio of development and appraisal prospects, commercial production, and high impact exploration potential.
With the company's recent activities through Neconde indicating yet another facet being added to the business, Jakub concludes with his vision for KOV's long-term development: "In the next three to five years, we would like to see KOV as one of the leading listed exploration and production companies with a diverse portfolio of assets offering investors materials levels of production and sustainable cash flow, as well as high impact exploration upside."
Kulczyk Oil Ventures
Services: Exploration and production