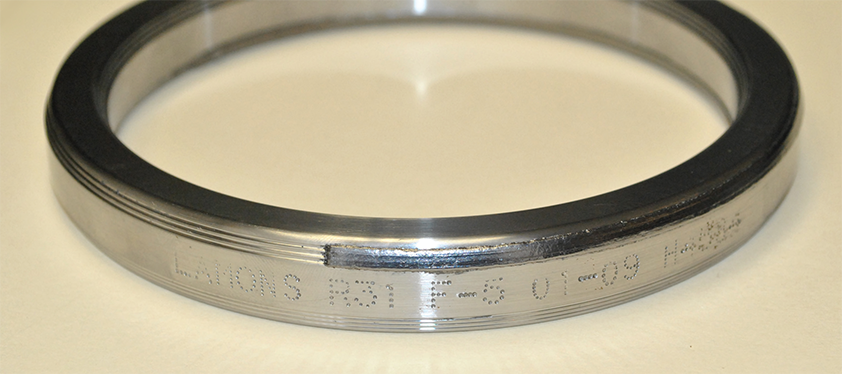 Going Dutch
With major manufacturing facilities in Houston, Texas, Hangzhou, China and Rotterdam, the Netherlands, as well as sales and service locations throughout the US, Canada and Europe, Lamons is one of the world's largest suppliers of quality gaskets and bolts.
Utilising strategically located licensees and distributors it has situated around the globe, Lamons is able to provide its customers with the widest selection of gasket materials and fastener stock. Incorporating state-of-the-art technology the company's facilities are capable of producing engineered products to custom specifications that serve the refining, chemical, power generation and petrochemical industries.
"Lamons' branch in the Netherlands was established in January 2009," states Alwin Nieuwpoort, branch manager of Lamons Nederland. "The main activity of the company is the production and sale of metallic gaskets and stud bolts, and from here in Rotterdam Lamons Nederland serves European customers, as well as those working in countries in the same time zones, like parts of Africa for example. Serving the petrochemical industry, Lamons works in partnership with, and is a supplier for, some of the world's leading refineries and chemical plants.
"Today Lamons' focus is predominantly towards the manufacturing of gaskets for heat exchangers, process equipment and other critical applications that handle pressure and temperature levels and chemical resistance. What the company does is look at the difficulties it's customers face when dealing with problematic applications and works towards creating solutions to deal with these challenges."
At the heart of Lamons' operations is a business model based on directly interfacingwith end users: "The company has a strong philosophy that it should remain in close contact and co-operation with its end users," Alwin explains. "What Lamons tries to do is set up locations close to local manufacturers and its customers, allowing it to serve them quickly and efficiently. Such a philosophy already exists across the US, where the company has been established for over 50 years, and it will be the job of Lamons Nederland to set up a similar network in Europe over the next few years."
By having this network in place, Lamons will be able to better respond to the biggest challenge it faces when working in the oil and gas industry, and that is being able to select the correct criteria needed to produce specialist gaskets. This process involves selecting the ideal type of metal, graphite or glue required in the manufacturing process, and the selection of these materials goes towards creating a product that is best suited to meet a customer's demands.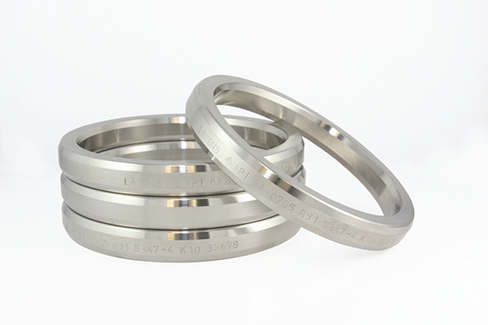 It isn't just this approach to business that sets Lamons apart from its competitors, as Alwin highlights: "Lamons possesses a very strong degree of product knowledge, which it couples with an excellent understanding of the application process. These traits can then also be applied to the research and development work the company carries out when developing ideas for future use. By working closely with its customers, Lamons can produce tailor-made products, designed specifically to solve a particular problem. Where Lamons goes beyond this is that it actively seeks to identify potential future issues and develop solutions to target these inconveniences when they occur.
"Something else that sets Lamons apart is that it has a commitment to buying materials from central sources. For example, Lamons purchases material from companies like Barrett Strip and Alloys, and does so from all of its locations around the world. Similarly the company only uses graphite sourced from SGL Group – The Carbon Company, and the reason it does so is to provide customers with an ever-present guarantee that the materials used in all of Lamon's products are of the highest quality possible."
Certain product developments within the company help showcase Lamons' commitment to being a problem solver that it's customers can call upon for support. Together with a refinery in the US, the company's US branch invested considerable resources several years ago in developing a gasket that could function effectively in the presence of hydrofluoric acid: "Such was the success of this particular gasket, it is now implemented in multiple refineries," Alwin continues.
"Another product Lamons is quite proud of is the Kammpro-ORJ," Alwin says. "Designed for applications where cracking or embitterment has been experienced in ring joint grooves, it is an easy to install accessory and prevents customers from having to exchange slightly damaged flanges. At this moment in time the company is also developing a unique type of gasket on behalf of a large company, which will be implemented for a very specific purpose at its Aberdeen refinery."
As Alwin emphasises the decision to set up the company in Rotterdam was not a random act, rather it was one taken to give Lamons the perfect opportunity to continue along a path of growth and prosperity: "Rotterdam was chosen because of its excellent infrastructure and its history of being home to some of the biggest names in the petrochemical industry. It also offers logistical benefits that allow the company to ship gaskets and stock bolts anywhere in Europe in rapid order."
Set up to expand the company's operations throughout Europe, Lamons Nederland has spent the last two years setting the foundations for its future role as the hub of European operations: "In 2009 the company spent much of its time implementing the manufacturing procedures that were originally developed in Houston," Alwin says. "Meanwhile, over the last 18 months it has been fine-tuning every aspect of the company in order to meet all the necessary European specifications and demands. From a commercial point of view Lamons Nederland continues to participate in various trade fairs to highlight new products, and the skills and abilities it has to offer the industry, the most recent of which was the Valve World exhibition in Dusseldorf.
"The aim now is to continue making Lamons Nederland a leading provider of gaskets and stock bolts to customers across Europe. Early plans are in place to open new facilities in more locations in the years ahead, but in the meantime the Rotterdam site will continue to provide technical and production expertise to all those who need it. I guess you could say the strategy going forward is to make sure that wherever there are customers in need of quality gaskets, Lamons will be there too."
Lamons Nederland
Products: Gaskets