Subsidy-free: how landowners can capitalise on the latest phenomenon in UK solar. By Neil Budd
In recent years, increasing numbers of landowners have turned to solar projects in order to drive additional revenue streams from their land packets. The solar 'goldrush' has fallen away over the last couple of years, following the ending of subsidies for large-scale projects, but interest is starting to return as the continual fall in solar panel prices has reached the point where subsidy-free farms are starting to become financially viable.
By considering potential new renewable energy sites from all angles, including plot size, grid connection costs and planning permission, landowners can ensure solar farms are economically viable and take advantage of these valuable new opportunities in the UK energy market.
The introduction of feed-in tariffs for solar in 2010 proved a turning point for UK investment in renewable energy. According to the Department for Business Energy and Industrial Strategy (BEIS), the deployment of solar in the UK was over 12 gigawatts in December 2017. Furthermore, on one day in 2017, solar output accounted for 24.3 per cent of overall electricity generation compared to around 23 per cent from nuclear power.
Despite their initial success, the fact that financial incentive mechanisms payable to renewable energy generators are treated as subsidies by the Treasury has had a damaging effect on solar deployment. Following the 2015 general election, subsidies were removed altogether, with investment in renewable energy falling by 56 per cent in 2017.
Last year saw the development of the first subsidy-free solar farms, such as the ten MW Clayhill Solar Power Farm, commissioned by Anesco. While such projects have been talked about for a number of years, they are only just coming to fruition.
German developer Wirsol has also been making tracks in this area, announcing its intention in December 2017 to develop two subsidy-free farms: the 7 MW Outwood Solar Farm project in Essex and the 9 MW Trowse-Newton Solar farm in Norfolk. However, it is worth bearing in mind Wirsol's emphasis that both solar farms would be backed by power purchase agreements. This would enable the plants to secure a long-term revenue stream significantly higher than the wholesale price.
Both the Anesco and Wirsol projects are positive news for the solar industry, suggesting the significant role subsidy-free solar is likely to play in the UK's future energy mix. However, the increased presence of power purchase agreements and the growth of battery storage also have important parts to play.
More and more companies are looking to engage with the green agenda by meeting their energy needs from renewable sources. For example, Shell recently hit the headlines for its power purchase agreement with the largest solar farm in the country, the 69.8 MW Bradenstoke plant.
Anesco's solar farm at Clayhill also demonstrates how developers can capitalise on battery storage opportunities. As well as providing additional revenue streams, such combined solar and storage facilities provide developers with arbitrage opportunities (charging the batteries from the solar farm in off-peak times and then selling the power into the grid from the battery during peak periods when prices are higher).
While prospects for UK solar are not quite on a par with the 'goldrush' of the middle years of this decade, these recent projects will nevertheless be welcome news for many landowners, suggesting a positive outlook for the industry. It is, however, important to note that not all landowners will benefit, with the size of solar farms likely to increase in the years ahead. To guarantee profitability, developers should aim to secure sites of at least ten to 20 MW.
Assess the potential
Additionally, the developers of the future are likely to face challenges around securing planning permission. With concerns around 'industrialising the countryside' also likely to be raised in many areas, it is important to give careful thought to visual impact. This should be a particular priority where projects incorporate battery storage and in the case of farmland. New planning guidance issued in 2013 emphasised the need for projects to promote continued agricultural use and/or biodiversity improvements.
The cost of grid connections should also be a key area of consideration for developers when selecting a site. Due to a significant increase in renewable energy developments connected to the grid over recent years, capacity for new projects is often low unless significant investments are made in grid update works. This is a particular problem in the south of England, which saw the majority of solar development projects before subsidies were ended in 2015, meaning than projects often become uneconomical. In order to avoid the costs of a solar project spiralling out of control, developers should therefore take grid connection into consideration when assessing a site's overall profitability.
In order to ensure solar farms provide a profitable additional revenue stream, it is vital for landowners to thoroughly consider all aspects of a potential new renewable energy site. By carefully assessing the bigger picture, including plot size, grid connection costs and planning permission, investors can avoid potential disappointment whilst taking full advantage of the recent 'subsidy-free' phenomenon in UK solar.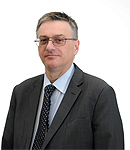 Shakespeare Martineau
Neil Budd is an associate partner and energy specialist at Shakespeare Martineau, a law firm that doesn't think and act like the rest. It has the peripheral vision needed to ensure that clients don't just exist in their marketplace, but own it. As a fast moving, ambitious and entrepreneurial firm, Shakespeare Martineau's advisers think beyond just legal solutions by providing creative, dynamic and pragmatic advice that works for businesses and individuals.
For further information please visit: www.shma.co.uk