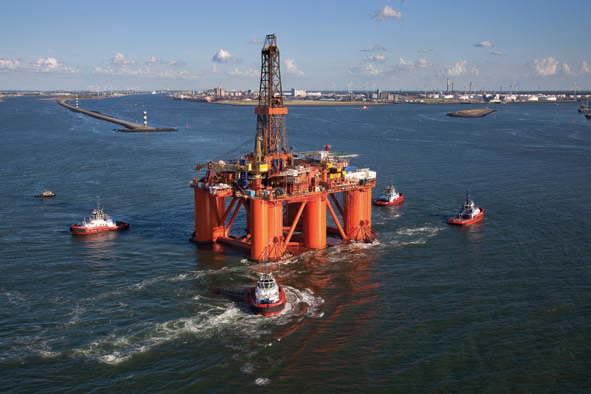 Leemberg Pijpleidingen en Apparatenbouw BV
Piping synergy
Leemberg Pijpleidingen en Apparatenbouw BV(Leemberg Piping and Machine Manufacturing LLC) was established in 1969 and has since grown into a medium sized production company in the field of piping and machine manufacturing targeting the offshore and marine industries.
Today the business is known both nationally and internationally as a turnkey service provider, that delivers a full service offering ranging from engineering, process and manufacturing to installation, operation and maintenance. "The company's client-focused methods, enthusiastic experts and over 40 years of experience in the market has granted Leemberg the renown of a reliable company and partner," explains sales manager, Francisco Bertrand. "With excellent products and services as well as a professional outlook Leemberg meets the requirements of its customers with attention to quality and safety, as such the business maintains full ISO 9001-2008 and SCC** occupational safety certification."
Leemberg has recently relocated its main company activities to premises in Zwijndrecht, the Netherlands, which cover over 9500m2 with separate manufacturing spaces for steel that covers 2500m2 and stainless steel, covering 800m2. The facility is located centrally to one of the busiest inland waterways in Europe, making it an excellent hub for the delivery and export of services. "By moving to Zwijndrect Leemberg gained more space for the fabrication of pipingsystems," Francisco says. "The company uses the latest techniques in fabrication order to produce the highest efficiency and is aware of the importance of space and welding equipment. It is important to have enough space to handle materials like titanium, super duplex stainless steel and 254 SMO, while keeping them separate from steel."
Further to its main office, as well as an 800m2 facility in Antwerp, Belgium which was opened in March 2014 and is conveniently located only walking distance from the city's dock. "Leemberg has an international portfolio of clients from the offshore and dredging industry for which it performs global activities and specialist maintenance to piping systems. A few of Leemberg's customers frequently visit the harbour at Antwerp or have offices there," Francisco reveals. "To better serve these clients it was decided to open a facility in a better location with a small office and workshop."
In terms of the solutions that it provides, Leemberg is able to deliver a comprehensive package of value-added services and expert personnel that ensure safe and efficient project
execution. "Leemberg is able to rapidly mobilise installation teams to undertake projects beginning with engineering, measuring, technical drawing and leading to manufacturing and assembly and installation of complete pipe systems around the world. The company's personnel have all of the necessary offshore paperwork, including VCA-full, OLF Norwegian, OPITO, HUET+, Nogepa and the MFC certificates.
Leemberg Piping and Machine Manufacturing LLC is familiar with the regulations according to Norsok, DNV, LRS and IMO. As such it ensures that it only handles the materials titanium, (super) duplex, 254 SMO and 1.4404 following Norsok: only uses materials classified by the classification organisations; is certified for all welding processes; do this following the EN15614-1, ASME-IX, EN-287-1,ASME IX, AWS D1.1; have the complete traceability for used materials and made welds; install where the IMO-regulations allow the combination of system and location; process materials which are sufficiently or even double certified; have materials available with a 3.2 certification; and use ISO 14726-1 en 14726-2 coding for the medium in the pipes."
Leemberg is present throughout a number of markets including industrial, offshore, marine and engineering clients and one of the core strengths of the business is that it is able to easily transfer its competences to applications across the segments in which it is active. "Leemberg a small and flexible company," says Francisco. "Its rapid response team can effectively solve many piping problems within industry, maritime and offshore markets in a short time."
The synergies between its various market sectors are perhaps best demonstrated by the intersecting projects that merge the oil and gas, offshore and marine industries that involve LNG tankers. These include floating production storage and offloading (FPSO) vessels, gas tankers and chemical tankers, such as the recently in order for redeployment upgrade of the Teekay Petrojarl and the upgrade of the Technip Global 1200, which were both undertaken at Damen Shipyard in Rotterdam. For construction projects for both seafaring and inland ships, Leemberg can provide a full turnkey solution for the engineering and installation of complete piping systems for engine rooms, accommodations, fire extinguishing, grey and black water, hydraulics, thermogenic oil, ballast, fuel and cooling water or air.
Although the both the marine and oil and gas markets have endured challenging conditions in recent months, Leemberg remains highly positive and is ready to pursue several opportunities with its core competence of turnkey piping and machine solutions, as Francisco concludes: "Leemberg only thinks in terms of opportunities such as LNG as power engine supply, refurbishing of FPSO's and pipe laying vessels. The business is increasingly focused on the customer, striving for a higher service level with more efficiency. As such, it is with the customer from the initial design through to prefabricate, installation, maintenance and refurbishment, supporting the customer's needs for the full life cycle."
Leemberg Pijpleidingen en Apparatenbouw BV
Services: Piping and machine manufacturing