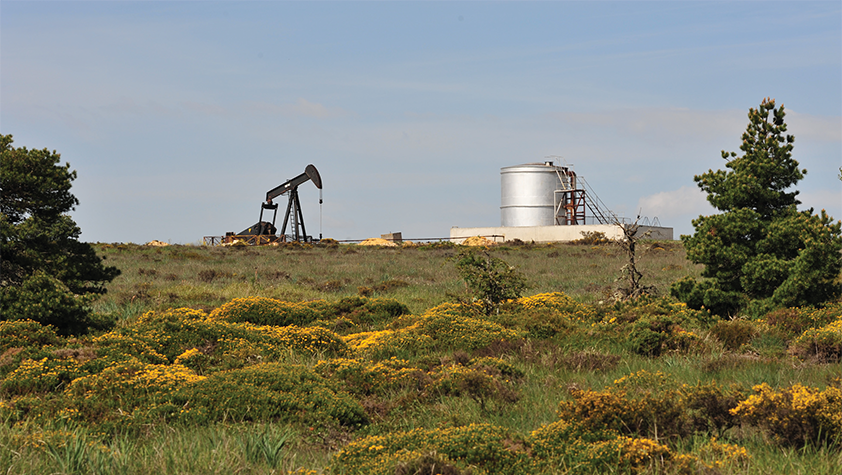 Larger footprint
Over the last five years, Leni Gas and Oil (LGO) has amassed significant assets and expertise in the field of redeveloping proven onshore oil reserves.
The company began with its 100 per cent owned Ayoluengo Oilfield in Spain, as well as various other assets around the world, but over time has shifted its core focus towards its growing footprint in Trinidad.
Elaborating on the company's business model, CEO Neil Ritson says: "Every step we take is about increasing production of existing reserves, whether that's through the current wells or by drilling new wells. Each decision is based on its economic merits and where the payback time is realistically short. Naturally some of the work that we carry out is simply to obtain information in order to better understand the field, but again this is focused towards enhancing production and the resulting revenue. The current high oil price means that it is possible to take these older fields, which may have been neglected in the last ten or 20 years, and to capitalise upon the existing facilities and reserves to generate new economic returns.
"A good example of this is a field like Goudron, which we have recently acquired in Trinidad. This field was first discovered in the 1920's, with most of the facilities built by Texacoin the 30 years up until 1986. It is a field where we can make use of the existing wells. Just recently we carried out a work-over on one of the original 1927 wells, which is still making economic production today. By improving the facilities, we are already seeing the results in terms of rising production levels, and once we have learnt more about the site we will start drilling new state-of-the-art wells to continue to tap the reserves, which are estimated at over seven million barrels. Then there are even further steps we can take beyond that with secondary recovery of oil, which has not yet been tried at Goudron," he enthuses.
LGO acquired this particular field earlier in the year, and after just a month onsite already managed to exceed its initial milestone target of over 100 barrels of oil per day (bopd). In total Goudron is estimated to have around 300 million barrels of oil in place, with recovery to date of just a few per cent. Production from the field is currently coming from around 16 wells, but with 90 existing wells in total before new drilling even begins, the potential to rapidly increase output is apparent.
Goudron is not the company's only asset within Trinidad though, with LGO also holding a 50 per cent interest in the Icacos field in the southwest, and 100 per cent ownership of new leases in the surrounding Cedros Peninsula. This area presents significant opportunities going forward, particularly in terms of deeper reserves as currently most of the production LGO has achieved in Trinidad is in shallower wells of less than 1000-metres deep. Furthermore, the company has now signed-off on a 49 per cent share of the Moruga North field, which should see the announcement of a drilling programme in 2013.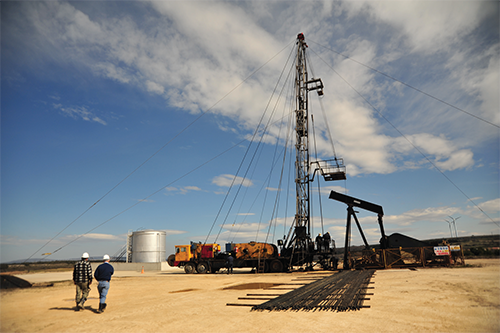 While enlarging its footprint in this way in Trinidad, LGO has also looked to divest itself of any non-core assets including its Gulf of Mexico business and a minor presence in Malta. The company currently retains the Ayoluengo field in Spain, where it has continued to improve profitability and production, but with the intention of selling this asset in the near future. "In looking at how we could advance our business, we found that we were quite constrained in terms of our Spanish assets," describes Neil.
"There is a lack of significant oil industry in Spain, with Ayoluengo being the only material onshore producing oilfield in the country. This is very different to Trinidad where there are upwards of 30 to 40 producing fields with thousands of wells. As such, there is not much of a service industry in Spain that can support our activities, and new capital works are very expensive to implement. This is a complete contrast to Trinidad, which is not only inherently a cheaper operating environment, but much more flexible with ready access to service providers," he continues.
Ultimately though LGO's biggest barrier to progression in the Spanish market has been the economic downturn and subsequent challenge in gaining access to capital. "With only limited capital at our disposal we wanted to ensure we leveraged this to the highest amount of productive work, and this wasn't available in Spain," clarifies Neil. "By moving into a lower cost jurisdiction such as Trinidad we have been able to accelerate our development programme, and the future sale of Ayoluengo will help liberate further capital to support this."
Having spent the last year acquiring assets in the area, Trinidad is clearly the key to LGO's future at this time. The company is now focusing on delivering on the market expectations it has created. "The bulk of our short-term growth can and will be in Trinidad. We have aspirations that over the next five years that we will have a diversified set of assets across the country, and ultimately to be a top tier player there, growing production to perhaps 5000 bopd. Certainly there is potential in the assets we have to achieve this, and as we diversify the portfolio that should strengthen our ability too," elaborates Neil.
"Alongside this we have been growing our skills set by accumulating considerable expertise in well management, work-over, and new technologies like sand control. These are very applicable to our Trinidad fields, but as we roll forward there are certainly other markets where that know-how could be applied effectively. Although we are concentrating on Trinidad at this time, our strategy would appear to have considerable repeatability over the next few years and longer-term we may look to add another core area to the business with similar characteristics in terms of an onshore, fiscally safe jurisdiction with potential for 5000 bopd," he concludes.
Leni Gas and Oil PLC
Services: Production and exploration