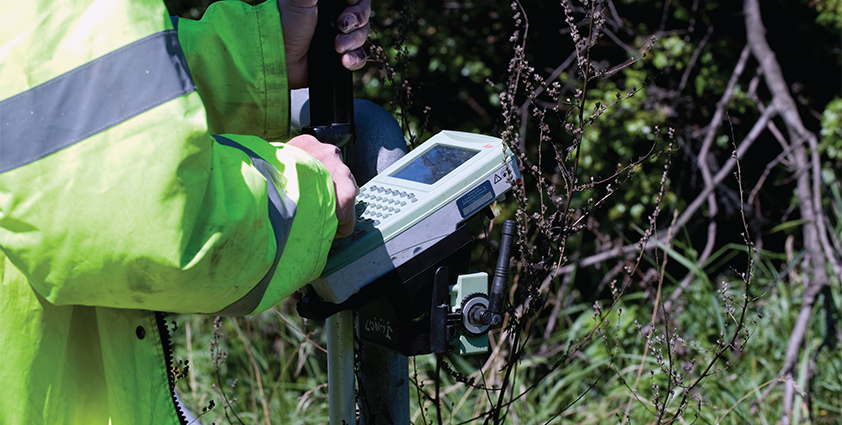 The map to success
The origins of Longdin & Browning can be traced back to 1965 with the establishment of a partnership between Grieves and Longdin in Llanelli, South Wales.
Following the departure of Maurice Grieves in 1970, Derek Browning came on board, creating a company that specialised in the supply of quality measurement services around the world. As the years past and business grew, offices were established in various locations across the UK, the Middle East and the US, which, to this day allows teams to be mobilised to more than 65 countries.
Today Longdin & Browning is recognised as one of largest independent topographical survey companies in the UK, providing a professional service based on experience, using state-of-theart technology. The core services the company provides are topographic, hydrographic and engineering survey and GIS services. As a result of Longdin & Browning's supporting infrastructure, the company is able to provide innovative solutions to any measurement problem. Projects the company has undertaken over the years have varied greatly in size and complexity, ranging from the survey of a school building and a 1000 kilometre railway line survey in Iraq, to the as-built survey of a North American oil rig.
In its work undertaking topographical surveys, Longdin & Browning's crews are equipped with modern data capture equipment from multinational suppliers. Through years of experience and training these crews are adept at mobilising to remote, inhospitable and hazardous locations and plotting facilities are provided on-site throughout large projects to facilitate pre-delivery checks and the timely delivery of data to the client's project team. The company has a long history of providing an extensive range of services to the pipeline industry including feasibility surveys, route alignment, setting out, hardware and software provision and on-going maintenance of records through the use of GIS services.
Fully equipped, trailer mounted survey launches are available for immediate deployment anywhere in the UK and Europe to carry out hydrographic surveying. Using the latest satellite positioning techniques, which are linked to dual frequency echo sounders, fast and precise processing is achieved through accurate and extensive automated data capture. Longdin & Browning's services in this field include inland waterway, inshore and coastal, oceanographic, port and geotechnical surveys.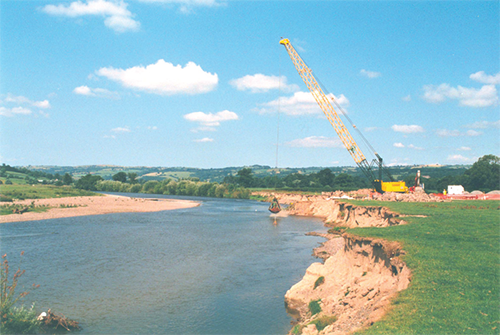 "The countries where business is continuing to expand include many of the former Soviet republics, particularly places like Azerbaijan," highlights Tom Cox, joint director of Longdin & Browning, when talking about the company's global reach. "The company does quite a lot of work in Uganda and other African countries as well. In the last few years oil and gas has been found here, meaning there are now excellent prospects for future pipeline work.
"There is a lot of potential work in areas like Iran as well, and while the company has been doing various projects here it would like to expand on this, the main issue being that it is a particularly challenging market to break into," Tom continues. "The way the company gets involved in countries like Iran is through its network of contacts to local engineering, procurement and construction companies."
These contacts have held strong over the years primarily due to Longdin & Browning's track record of success: "The primary strength the company possesses is its experience," Tom explains. "Any company can go out and buy the latest technology, the key is getting the very best results out of that technology and that is where knowledge and understanding comes into play. In Longdin & Browning's experience the key points that clients look for are dependability, reliability and flexibility, and the company provides these traits while always striving to provide value for money in its operations."
When looking at the last several years, Tom is keen to point out that even in the face of the difficult economic climate, Longdin & Browning has long had the capability to ride out tough financial times: "The company has been around for many years and in that time it has been through three or more recessions so it knows exactly what to do to get through them. This means the company has fared reasonably well while others around it have suffered much more. This is particularly important today, especially as uncertainly remains in the UK sector. Having just completed the company's business plan it is already clear that one of Longdin & Browning's focuses this year and years to come will be the oil and gas sector".
Longdin & Browning Ltd
Services: Surveys and mapping