Respecting the process
In many ways, Lummus Technology is a company that offers the best of both worlds. In one sense, the business has a heritage spanning more than 110 years and is an established global leader in the development and implementation of fuel and chemical process technologies. At the same time, Lummus became – in the words of President and CEO Leon de Bruyn – 'the oldest start-up in the world' in 2020, when Rhône Capital and The Chatterjee Group purchased the company and launched it as a standalone business.
This unique situation makes for a unique organization. In 2021, Lummus' clients benefit from a business with both a long, proven legacy of innovation, as well as the fervor and enthusiasm of a young, ambitious firm ready to prove itself as an independent force.
"Despite being in the midst of a pandemic, which understandably made for a very unusual backdrop, July 1st 2020 was a significant day in Lummus' proud history as we re-launched the company independently," Leon recalls. "We successfully restructured the organization operationally for day one, with the entire Lummus Family ready for the challenge, and even though we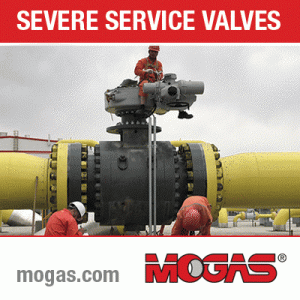 had technically existed for over 100 years, we harnessed the mindset and the passion of a start-up company.
"For the first time in decades, we became independent and in control of our own future as a technology company, no longer serving a larger parent company with different expectations and priorities. Now, we have shareholders who are really maximizing the value of Lummus."
Established in 1907 through the foresight, planning and entrepreneurial spirit of Walter E. Lummus, the company's namesake, Lummus' first technologies were built for the processing of transportation fuels from biofeeds such as molasses. Producing pot stills and condensers, scrubbing columns, caustic soda dissolvers, heat exchangers and distillation columns in its early years, the firm's spirit and reputation has been nurtured by many generations of employees, but always with one constant – Lummus has continuously ranked as one of the world's most innovative technology licensing businesses.
Today, more than a century since its launch, Lummus' ambition and optimism are undiminished, and the company remains passionate about creativity, innovation, technology development, and working with customers to find ways to address changing markets. Lummus is a global leader in developing process technologies that make modern life possible and focus on a more sustainable, low carbon future, as well as a supplier of proprietary equipment, catalysts and lifecycle services. The company works closely with its partners and clients comto deliver technology that increases their efficiency, reduces their costs, mitigates their environmental impact and decreases their carbon footprint.
In 2017, Lummus embarked on one of its most significant projects to date, when it signed a joint-development agreement with Saudi Aramco and Chevron Lummus Global (CLG), a joint venture between Chevron and Lummus, to develop a crude-to-chemical process scheme. Having identified the need to diversify feedstocks for the petrochemical industry, the three companies quickly found success in the development of an unprecedented integration of advanced technology processes for the production of high-value petrochemicals from crude oil.
"Crude-to-chemicals has become much more popular over the last three years, but back in 2017, the case for chemicals was still emerging, and demand – through consumers of plastics and other chemical products – was on the rise," Leon reveals. "Of course, the fuel sector is under pressure for obvious environmental reasons, so crude diversification and finding alternative chemical sources away from conventional gas has become even more crucial.
"Working with Aramco and CLG, we were able to rapidly develop, test and commercialize an effective crude-to-chemical solution in less than two years. The technology is capable of extracting at least 70 weight percent chemicals from crude oil, which is the highest percent achieved to date. It also reduces CAPEX by at least 40 percent compared to conventional crude oil to chemicals routes. Alongside the superior conversion of oil to chemicals, the energy consumption of the process is lower than any previously known routes, which obviously fits well with the energy transition. We are now ready to start the FEED on one of those crude-to-chemical solutions and we have a few more in the pipeline to be commercialized."
Bolstered by its reputation for excellence, since re-launching in 2020, Lummus has been awarded a number of major projects requiring comits trademark expertise and equipment. For instance, in November 2020, the company won an award to supply 14 cracking furnaces for the Baltic Chemical Plant, which is part of the Ethane-rich Gas Processing Complex located near Ust-Luga, Leningrad Oblast, Russia, on the Gulf of Finland.
"We'd already licensed two Ethylene plants for Baltic Chemical in the recent past, so for them to come back with their implementation plan and procure the hardware from us was a great achievement," Leon declares. "It's a testament to our premier position in Ethylene that two Ethylene plants are being implemented concurrently with our technology."
Lummus' ability to combine multiple technologies as part of its holistic, end-to-end solutions also helped win the company business at the end of 2020. For example, in September, the firm secured a contract for technology licensing, process design package, training and advisory services, and proprietary catalyst and equipment supply from Duqm Refinery and Petrochemical Industries Company in Oman. Around the same time, Lummus' success in Asia was reinforced by the award of a contract from Shandong Yulong Petrochemical Co for Master Licensor services for multiple licensed units, consisting of two mixed feed crackers, an EB/SM plant and two polypropylene lines.
Recently, Lummus has also established Green Circle, a new business entity designed to help Lummus capture opportunities in the energy transition and circular economy, including work surrounding decarbonization, biofeeds, hydrogen, recycling and circular waste.
"Societal change and government agendas are pushing the energy transition forward and we felt we had a major role to play in that area," Leon says. "Instead of moving that way incrementally, we decided to go at it wholeheartedly by establishing Green Circle as a platform to focus on every aspect of the energy transition."
In late 2020, as part of its Green Circle activities, Lummus entered into a co-operation agreement with New Hope Technologies for the marketing and further development of a leading plastic waste conversion technology based on thermal pyrolysis. This was followed in May 2021 by the announcement of a collaboration with Synthos for the commercialization of its biobutadiene technology. Then, a month later, in June, Lummus and Energy Internet Corp. announced an agreement to collaborate in developing technology to store and generate electrical power for the data center market, using compressed or liquefied air. The technology will provide long-duration energy storage and is proof of Lummus' ability to apply its core capabilities in new markets.
Elsewhere, alongside efforts to work more closely with customers through flexible, collaborative, regionally focused relationships, Lummus has teamed up with TCG Digital to form a joint venture called Lummus Digital. Working with Lummus' existing and potential customers to implement digital solutions for their refining, petrochemical and gas processing assets, as well as across the hydrocarbon processing value chain, the venture aims to maximize efficiency, reliability, flexibility and economic benefit through digitalization.
"It's key for our customers to get maximum value out of their assets, and if we do this together, they can achieve more productivity, more utilization, more up-time, and more overall value without much of an over-extension of their investment," Leon reports. "Partnering with TCG Digital – a company with digitization experience in other industries – has accelerated our progress. Our sector is traditionally lagging when it comes to Industry 4.0, and because the sector is so asset heavy, the opportunity and upward potential is great."
Over the course of its history, Lummus has found new ways to develop and commercialize its technologies, grow its portfolio and adapt to the market. One way the company aims to facilitate growth is by continuing to adjust to fluctuating fuel consumption volumes, as well as the tremendous acceleration in demand for chemicals.
"When you look at the world today, with the introduction of several green deals in Europe, the changing political landscape in North America, more focus on the energy transition in Asia and the Middle East, and the fight against climate change and waste plastics – the next two years will be all about how we deal with these problems," Leon asserts. "Together with our lucrative crude-to-chemical work, the capture and monetization of methane will be an area of attention going forward. We acquired a technology called Siluria a couple of years ago, prepared it for use in the market, and I'm convinced that the first user will be announced within six months because more and more people are becoming aware that methane needs to be captured as it is a valuable hydrocarbon."
Backed by industry-leading technology, Lummus will continue partnering with businesses to address decarbonization and the energy transition throughout the next decade. As someone that understands the importance of strong collaboration first-hand, Leon believes that the only way the industry can succeed in the future is by working together towards common goals.
"I'm convinced that we will have to collaborate to address the fight against climate change, plastic waste and other modern issues," Leon states. "We have tremendous knowledge built up in our industry ready to be deployed, and we aim to use our first principles, our design know-how, and our chemical engineering experience to produce technologies for tomorrow.
"We'll see more and more displacement of fossil fuels going forward, but I'm sure that as long as we work together – if we can stop separate camps trying to defend their own interests and, instead, address the opportunities and needs that we all have in front of us – then we can deliver fantastic solutions that make sense economically, as well as environmentally."
Lummus Technology
www.lummustechnology.com
Services: Fuel and chemical process technologies